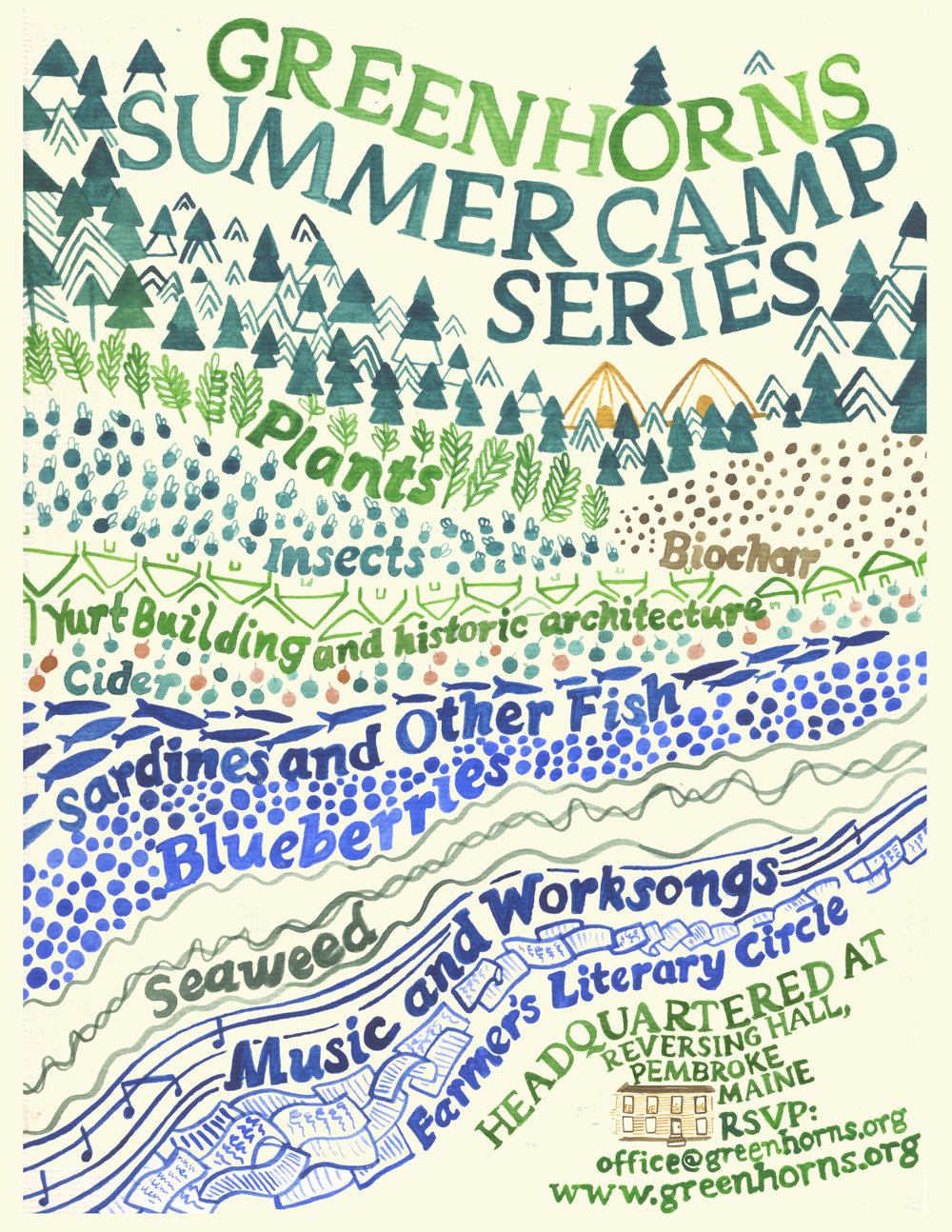 Greenhorns Summer Schedule
June 8, 6 pm: Farmer's Literary Circle. Join us as we enter a space to celebrate voices in agriculture and landscape writing.
June 9th-22nd: Yurt Camp: A hands on workshop installing a Bill Coperthwaite Style ' Family Yurt' in Downeast Maine.
June 20th-21st: Seaweed Symposium. 2 days of lectures and tours for stakeholders in the seaweed commons. We belong to this coastline.
June 23: Oyster Camp! With renowned oyster grower Adam Campbell of North Haven Oyster Company. Join us to install the baby oysters ( sprat) in Schooner Cove and Long Cove.
POSTPONED UNTIL NEXT SEASON: Halls Away. Bus tour of the civic halls of Downeast Maine
July 31st: Sardine Camp in Lubec! Come for an adventure in sardine-land and learn to pickle and smoke, about the canneries that used to dot the shores and more.
Month of August: Wild blueberry harvest, camping at Smithereen farm, agrarian film screenings, and weekend programs at the hall! Movie Nights:
August 2: Wild Fruit
August 8: Oysters
August 22: Insects
August 30: New Farmers
August 1st, 9 am: Worksongs with Bennett Konesni
August 31st: Land-Based Reparations and Indigenous Land with Douglass DeCandia
August 31st: Milk and Honey Rebellion Concert, Reversing Hall
September 6th-7th: Insect Life. An intersectional workshop on native insect habitat, pollination, restoration and natural beekeeping. Co-sponsored by MOFGA
September 14th-15th: Cider Camp. DIY pressing for cider with the feral pomological commons of Washington County, ME
Pencil us in!
RSVPs required for all workshops, family-friendly camping is available at Smithereen Farm all summer long. Contact office@greenhorns.org for more info.
---
Upcoming Events!
---
About Greenhorns
Greenhorns works to create a welcoming and hospitable culture for new entrants in sustainable agriculture. We have made films, radio, guidebooks, parties+trainings, almanacs, anthologies, song collections, exhibits, mixers, art-stunts and trans-media collaboratives that defy classification.
We are a community powered studio dedicated to grassroots media, cultural programming and land repair for the benefit of the human and non-human worlds.
Our various programs and projects address the practical and social concerns of those in their first years farming, we emphasize restorative land-practices, skill-building, networking and dialogue.
Get the latest on news, events, & opportunities from the Greenhorns:
Sign up for our mailing list here! 
---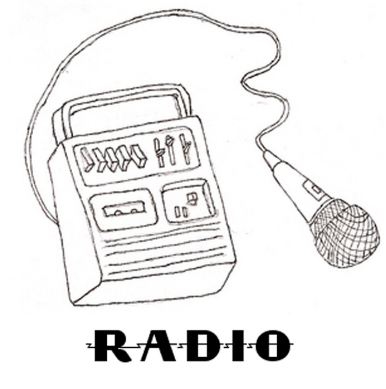 Greenhorns Radio Seeking Radio Producer
Greenhorns is currently seeking a part time radio producer so that we can restart our beloved podcast series. If you are interested in a full job description of this role please send a cover letter, resume, and three references to office@greenhorns.org.
Deadline for applications is Thursday, February 28th.