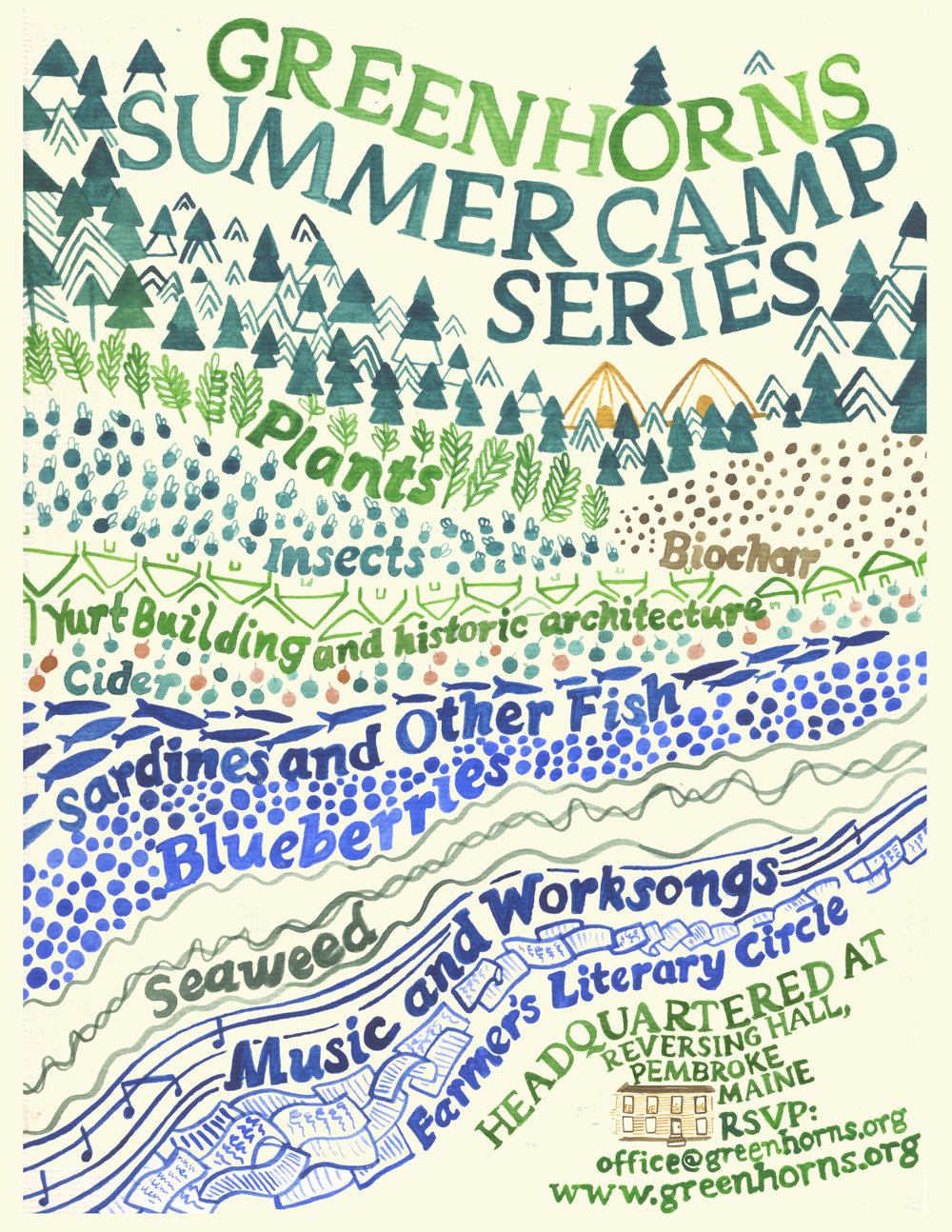 Greenhorns Summer Schedule
June 19th-20th: Seaweed Symposium. 2 days of lectures and tours for stakeholders in the seaweed commons
July 26th-28th: Civic Halls Tour of Downeast Maine
July 31st: Sardine Camp in Lubec!
Month of August: Wild blueberry harvest, camping at Smithereen farm and weekend programs at the hall TBA with Joe Bossen, Marada Cook, Michelle Aronson, Patrick Kiley, Elise McMahon, Eugenie Francis, Doug Decandia, Patrick Kiley, and others…
August 1st: Worksongs with Bennett Konesni
August 31st: Milk and Honey Rebellion, Reversing Hall
September 6th-7th, Insect Life: An intersectional workshop on native insect habitat, pollination, restoration and natural beekeeping.
September 1st-15th, Yurt Camp: A hands on workshop installing a Bill Coperthwaite Style ' Family Yurt' in Downeast Maine.
September/ October, Cider Camp: DIY pressing for cider with the feral pomological commons of Washington County, ME
Pencil us in!
RSVPs required for all workshops, family-friendly camping is available at Smithereen Farm all summer long. Contact office@greenhorns.org for more info.
---
Upcoming Events!
---
About Greenhorns
Greenhorns works to create a welcoming and hospitable culture for new entrants in sustainable agriculture. We have made films, radio, guidebooks, parties+trainings, almanacs, anthologies, song collections, exhibits, mixers, art-stunts and trans-media collaboratives that defy classification.
We are a community powered studio dedicated to grassroots media, cultural programming and land repair for the benefit of the human and non-human worlds.
Our various programs and projects address the practical and social concerns of those in their first years farming, we emphasize restorative land-practices, skill-building, networking and dialogue.
Get the latest on news, events, & opportunities from the Greenhorns:
Sign up for our mailing list here! 
---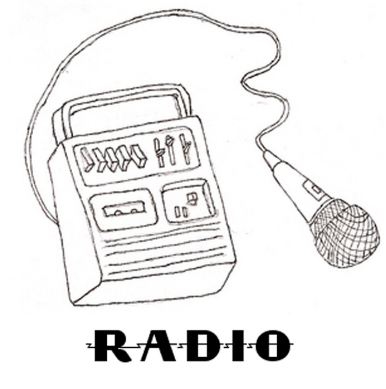 Greenhorns Radio Seeking Radio Producer
Greenhorns is currently seeking a part time radio producer so that we can restart our beloved podcast series. If you are interested in a full job description of this role please send a cover letter, resume, and three references to office@greenhorns.org.
Deadline for applications is Thursday, February 28th.