Greenhorns Summer Workshops at Smithereen Farm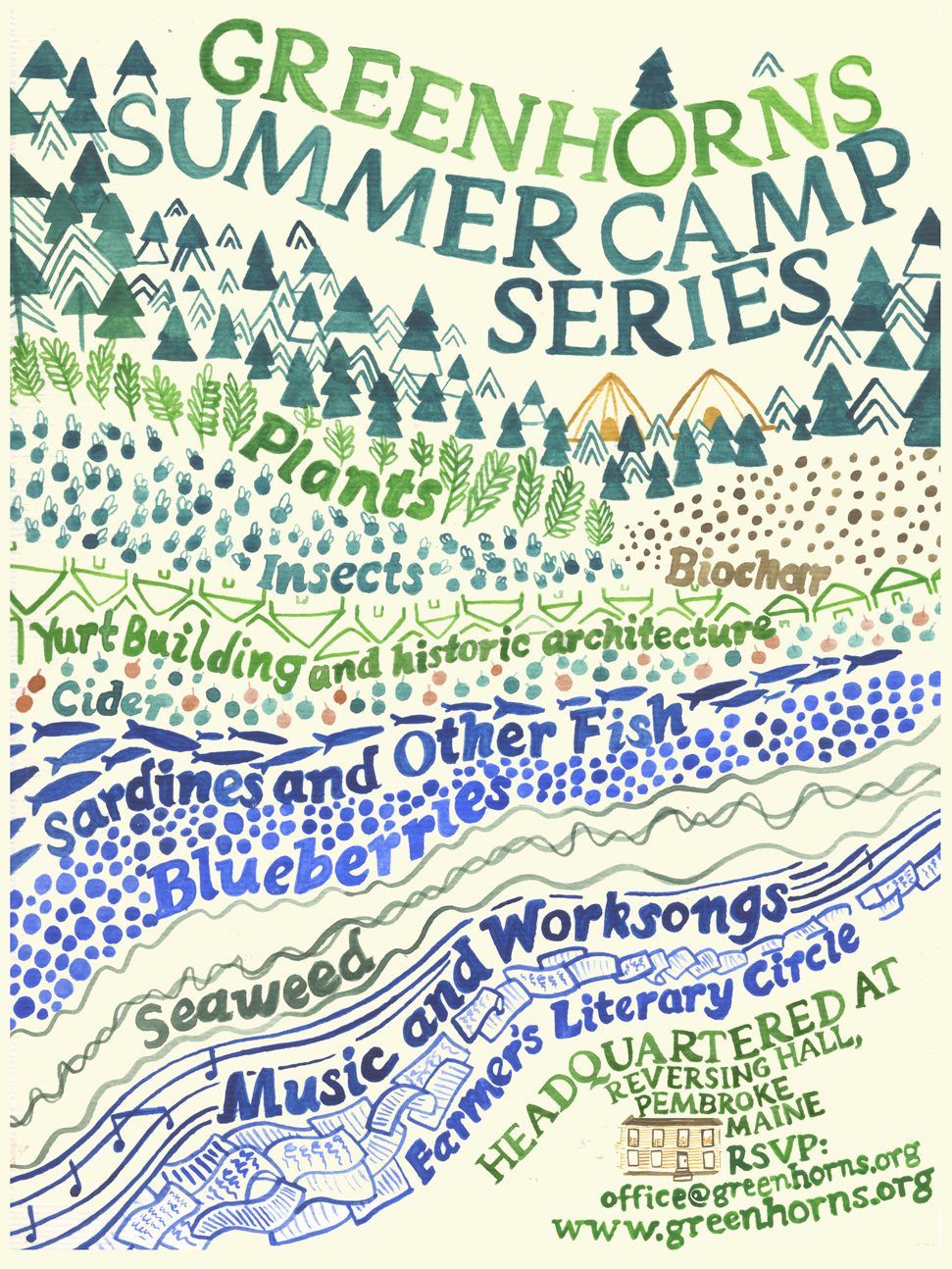 Another big year for workshops as we follow along with the curriculum of our home landscape.
Good news, they are all outside for Covid Safety, and we expanded our out-door dining area (Thanks Raivo!), all the better to feed you with. Once again a big focus on wild fish, catching, smoking, gutting, fermenting—but also learning about their habitat and passage. We explore seaweed, the appreciation and ecology, but also talking about regulations, governance and global contexts. Wild salt, wild fruit and wild culinary happenings with badass famous chefs. Apple picking and pressing and fermenting, blueberry barrens, braiding sweetgrass, butchering pig and a week-long yurt building with Mike Iancona of Dickenson's Reach yurts. Historic preservation and citizen science as we confront the "Big Silver" mine that wants to carve open a 100-kilometer seam of metallic ore in our pristine watershed. Our 8,000 book library @ReversingHall is fully shelved and catalogued awaiting your research questions as the gentle maritime breezes waft up to the head of the tide. Come!
Join for learning weekend, or as a recreational camper. Book on Hipcamp or Airbnb. We have new and expanded facilities to welcome you with and hot coffee, breakfasts, and fancy farm dinners, too.
We strive to address the topics that present themselves, the skills that are needed, the practical concerns and historical considerations in pursuit of a happy destiny. This is a team sport.