Residency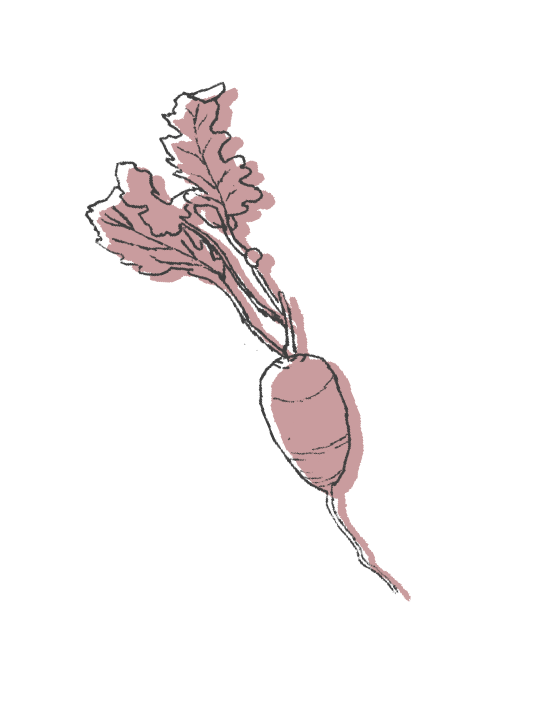 Greenhorns Residency
A Creative Residency in Downeast Maine
The Residency:
Join us in Downeast Maine for a new creative residency program at the Greenhorns campus. The Greenhorns Residency intends to create a hospitable, resilient culture alongside those pursuing agriculture and land-based livelihoods; we want it to be fun, intersectional, and of benefit to the land we call home.
In 2023, Winter Residencies will be available. If interested, please follow the directions below to inquire. We will be accepting applications for Spring-Summer 2024 residencies beginning in November 2023.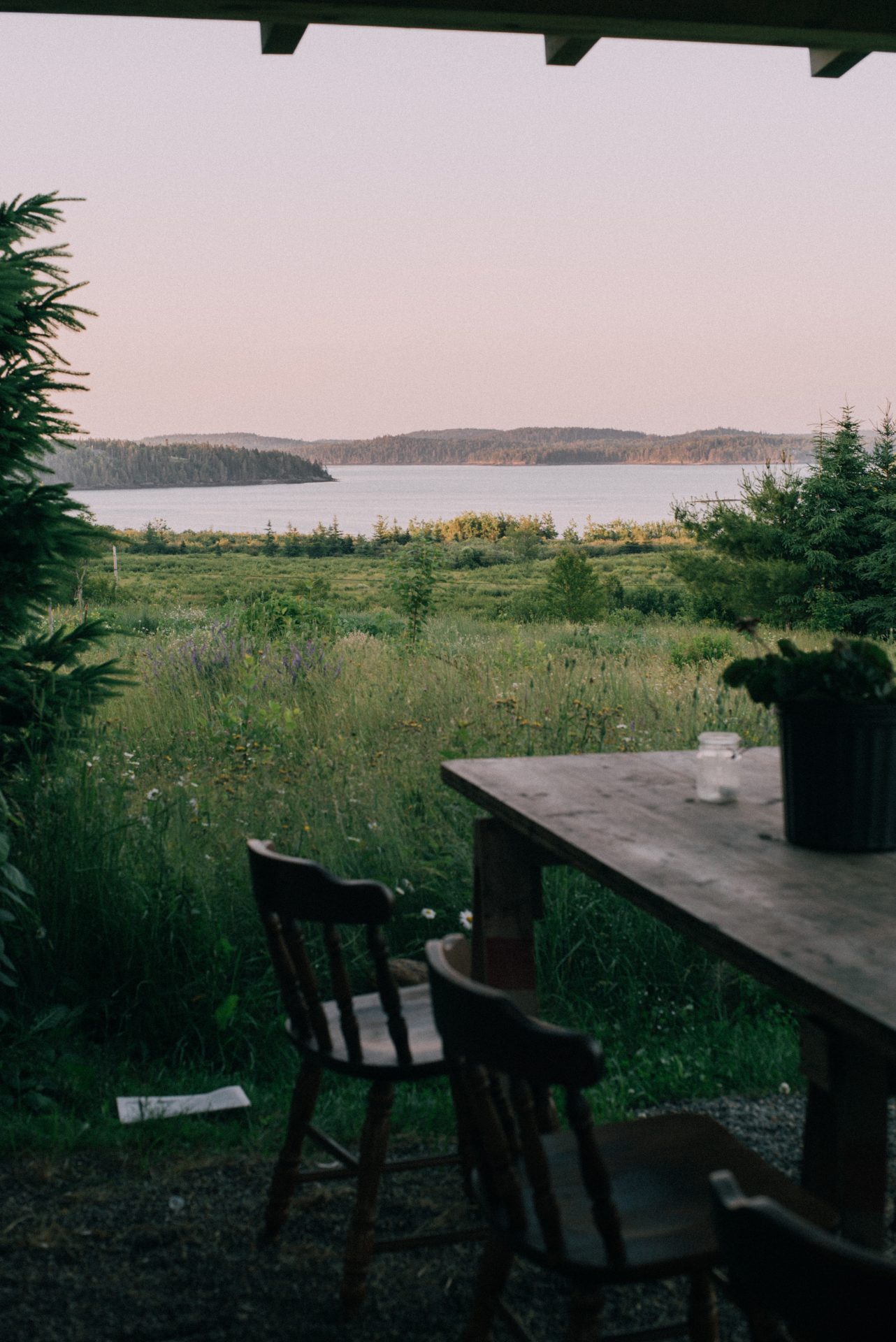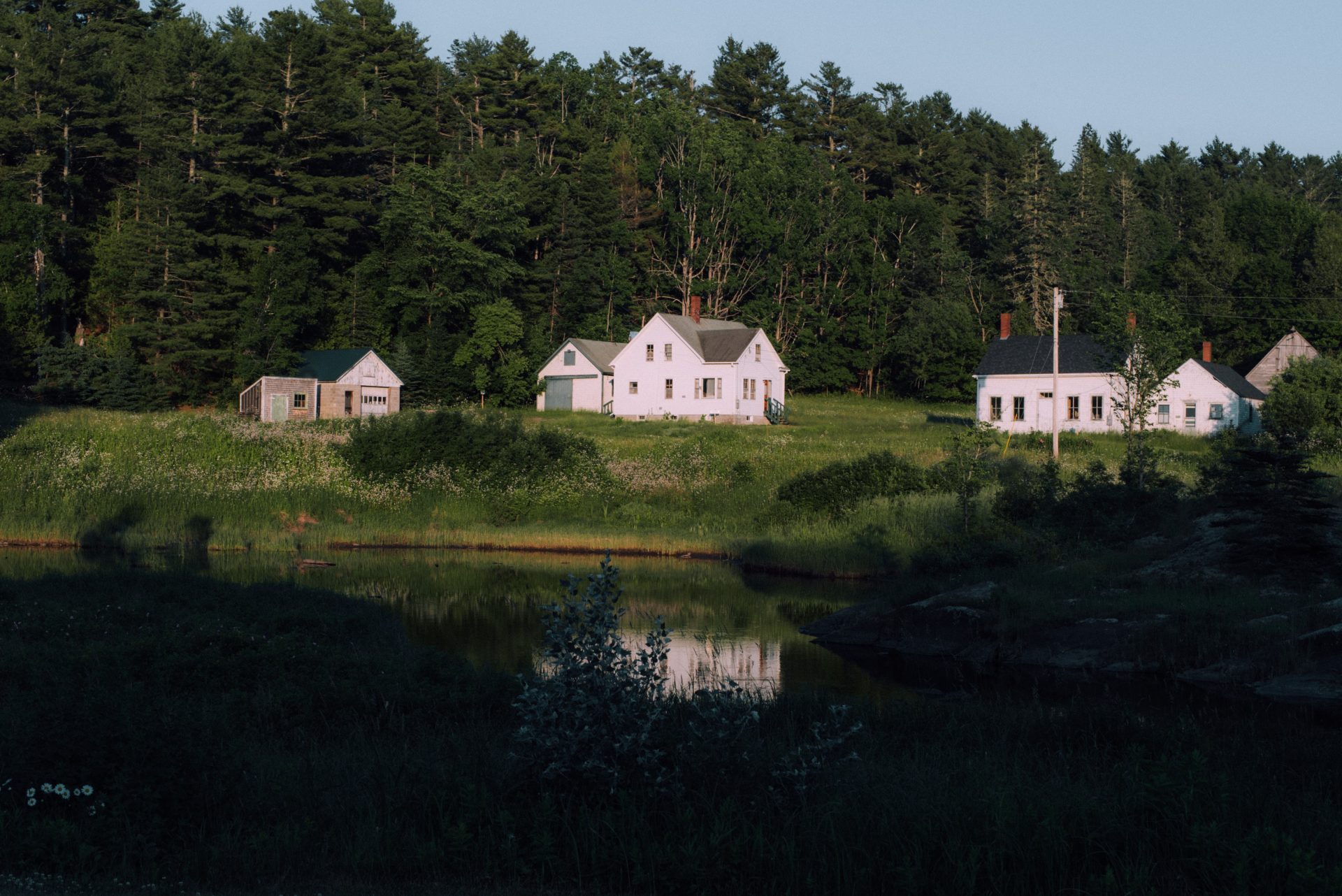 This is a place for practicing out loud the land use changes that we wish to see in the world. We are interested in action research, and social cultures that orient our work in healing land. Projects and possibilities are emergent: perhaps you are excited to experiment with micro-hydro power, to plant elm trees on campus, to envision a pop-up farm shop that creates more local wealth through the value-added processing of abundant natural resources, or perhaps you are looking to engage in creative restoration of the degraded former gravel mines.
Who We Seek:
We are looking for creative thought partners. We invite artists, activists, bankers, writers, theater-makers, ecological restorationists, conservationists, agrarian researchers, ethno-botanists, scholars of the commons, entrepreneurs, environmental justice workers, social workers, mothers, etc.
It is for anyone who wants to come to this beautiful place and yield to the directives it presents — through the sentience that arises from relationally and in being accountable to this living system of Cobscook Bay.
What We Offer:
Food and lodging are provided and we do not have a budget for resident stipends at this time. We offer housing, studio space, kitchen, facilities and farm-fresh vegetables from the garden, and an amazing research library. You will stay in one of the buildings on our campus — either the farm house, the airstream, the art house, the grey lodge, the river house. The minimum stay is 1 week, the maximum stay is 1 month.
Sites and Spaces:
Pennamaquan site | Two 1800's historic houses looking out onto the river, one with kitchen and shower and the other only with bedrooms; heated wood shop with many many woodworking tools; Mushroom Lab; Large Barn; 1 mile of river frontage; trails network; massive spring run of Alewives
Reversing Hall | 1896 Odd Fellows hall, contains Research Library, performance and studio space, art materials, projector and upstairs theater, large indoor working spaces, looms, spindles, quilt loom, sewing machines, collection of regalia from fraternal society; sound and other digital media tools, radio transmitter, silk screen, letterpress, bikes.
Smithereen Farm home site | Organic farm and gardens with U-Pick strawberries, blueberries, and cane fruit; boulders and elfin forests on the U Pick blueberry land (perfect for building fantasy art cabins); coastal meadows and seashore access;150 acres forest and trails; back cove; timber frame outdoor kitchen; herb and seaweed drying facilities; smokehouse; composting toilet; hot shower; tipis; campsites; airstream; oxbarn; toolshed; parking.
Large woodlands and trails networks | Places to collect materials for art + studio practices
Two Aquaculture lease sites |  Places to research plastic alternatives, new bio-materials design, and other aquatic experiments; Kayaks and small boats are available
Community Infrastructure In Pembroke for possible partnership | 3 large community halls; the oldest continuously operated county fairgrounds in the state of Maine; Gravel Mine Pits for possible restoration work. We have incredible infrastructure here for social gatherings, exhibits and large format happenings. Lets enliven these spaces! Discover Bold Coast and Tides Institute and Museum of Art are great places for beginning to learn more about the offerings of this region.
Reciprocity and Returns:
Ahead of your stay we will co-create a residency plan which outlines your creative inquiries, needed resources, and commitment to participating in daily campus life. During this visit we will house, feed, host, tour you and orient you to our region. In return, we expect you to help out with meals and dishes, to help out with bringing in the harvest, to communicate kindly and carefully with all you encounter here in our small village, and leave your space as tidy as you found it.
How to Apply:
Reach out to [email protected] with a cover letter detailing your background and your proposal for a residency project at the Greenhorns campus. 
2023 Artist Residency Schedule
JUNE
Natalie Jeremijenko
Natasha Meyers - ARRT








Mine Core Artwork by Stephanie Garon, on display in 2022 at the

Alchemy of Art Gallery in Baltimore, MD, and The Kreeger Museum in Washington, D.C.