about greenhorns

Our Mission
We believe our agricultural system needs reform, that we need hundreds of thousands more people to join us in the work of agro-ecology, market gardening, urban forestry, agro-forestry, regenerative ranching, ecological restoration, nurseries, orchards, food justice and rural revival. This work can take many forms—Greenhorns' mission is to create a welcoming cultural space and a practical professional resource for the incoming generation.
We make books, films, radio, parties, symposia, workshops, networking events, and online curriculum. We are based in rural Maine where we farm and host programming and campers, but this work extends nationally and internationally.
Staggering statistics drive us: 40% of earth's terrestrial ecosystems are made up of farmed land, of which nearly 30% is degraded by unsustainable farming. More than 30% of carbon emissions come from our food system, not to mention pollution, erosion, poison, injustice, habitat destruction, and the undermining of earth's living fabric. 70% of farmland in the US is owned by those over 65 years of age. 98% of rural land is owned by white people. 17% of US children are food insecure.
Transitioning our farming systems is a multi-generational project. It is physical, it is technical, it is spiritual. This work re-animates our relationship with our home and watershed, helping us tune into the destiny and the immediacy of the land that feeds us. The work of repair is a collective one- Greenhorns occupy ourselves with story telling, skill building, network-creating and animation of the young farmers movement.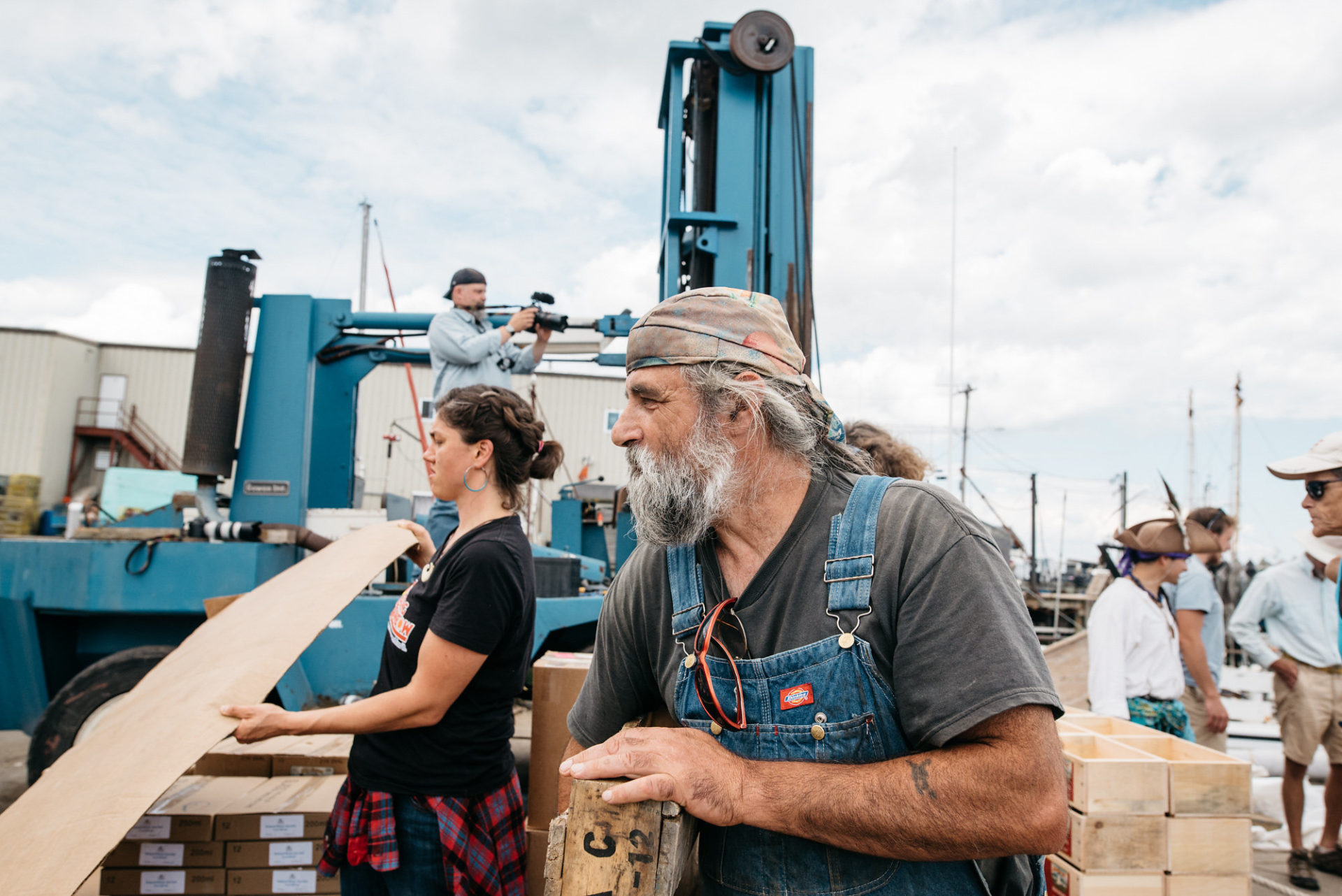 Our Work
Greenhorns works to promote, recruit and support the next generation of farmers through grassroots media production. Our role is to explore the context in which new farmers face the world.


Publications:
We create guidebooks for new farmers, from our guide to Cooperative Farming to our newly remade digital guidebook for young farmers. Keep on the lookout for our next guidebook "Habitat Everywhere".
We also publish The New Farmer's Almanac: a collection of articles written by new economists, working agrarians, poets, agri-philosophers, and activists — lovingly compiled by the Greenhorns editorial team. Each Almanac focuses on diverse and relevant issues in evolving agricultural technology, food systems, agroecology, politics, and innovations in sustainability. Published biennially, the New Farmer's Almanac is a window into the undercurrents of agrarian thinking.
Film and Radio:
Our feature film, The Greenhorns, has screened over 3,000 times in schools, churches, main street cinemas, farm living rooms, and conferences across the U.S. as well as abroad. Much has changed in the 12 years since filming began, but many of the underlying issues and creative solutions have not. Request a screening here! Or see a 20-minute cut on our Youtube Channel.
Our radio show aired weekly for 8 years, interviewing next generation farmers and ranchers to discuss issues critical to their success. Greenhorns' blog went online in 2010 and is a beloved resource for insightful news, educational offerings, and a great place to lose yourself for an afternoon.
We have also released six episodes of shorts called OurLand Films, capturing the important work of land regeneration, grazing, remediation, food distribution, and more. There's much to come — from historical cooperative farming in the American South, to seaweed farming and over-harvesting in the Northeast.
Starting this summer, Greenhorns has adapted select workshops into an interactive digital magazine called EarthLife, studying the destiny and history of our home ecology here in Downeast Maine. The magazine highlights the people who tend, conserve, protect, and adapt to this place. This series also includes a podcast, 6 episodes of which are online now, and the next 6 episodes called " The Desert is Coming" are forthcoming in partnership with Bioneers. Footage shot in the desert southwest in 2021 will be released in 2022.
Events:
We've organized hundreds of events in all kinds of venues from orchards, museums, farm stands, and church basements, to repurposed grange halls and maritime museums — even at MOFGA's Common Ground Fair in Unity, Maine. These days we tend to do a lot of events here at Smithereen Farm—but online conferences, webinars and keynotes abound.

We'll keep bundling and broadcasting media for and about the leading edge of sustainable agriculture, and those who work to make it work.

Our own cultural and creative work reaches a national audience via social media, books, online resources, e-newsletters, and the conference circuit and sale of propaganda materials. Our goal is to warm up the entryway and welcome many more people into the agri-sphere. Let's get connected!
Our Campus
The Greenhorns are thankful to make our home in the charming coastal town of Pembroke, in Downeasternmost Maine. Greenhorns was founded in 2008 and moved to Maine in 2018. We host summer workshops and family-friendly camping at the farm, the nearby blueberry land and Pennamaquan River, and at our library headquarters, Reversing Hall. We have gently begun an artist-in-residency program—though 2022 is already booked.
It's been a big and positive change for our creative studio to have a rural headquarters for living, working, farming, cooking, exploring nature together, all while collaborating digitally with our national network. We partner with Smithereen Farm which runs an organic farm business and allows us to feed residents and visitors from our local, regional and international community.
The "Farm Shop" at Grey Lodge is a real power point on the landscape, located in the former miners lodge on so called Little Falls Road — right where the Pennamaquan River crosses route 1 — and the site of the Pembroke Ironworks of 1830. Come see the old dam, and while you're there check out our commercial kitchen 'Minke Kitchen.'
This facility is run by Smithereen Farm, our sister farm and allows us to offer take-away food items, along with the processing of MOFGA certified, value-added products, from Smithereen's seaweed, herbs, mushrooms, blueberries, cranberries, apple cider vinegar, and more. You can also shop online.
From our rural campus, we host visitors and collaborators from around the world, edit and produce radio pieces and video media, we publish the New Farmer's Almanac, host artists and teachers, we coordinate conferences and exhibits, panel discussions and online curriculum.
As we contemplate and celebrate agrarian and land-based living, creating media and programming to help animate the cultural life of young farmers, we are blessed to live, farm, fish, harvest and roam in the stupendous natural beauty of the Cobscook Bay bio-region.

The landscape IS the curriculum. Join us!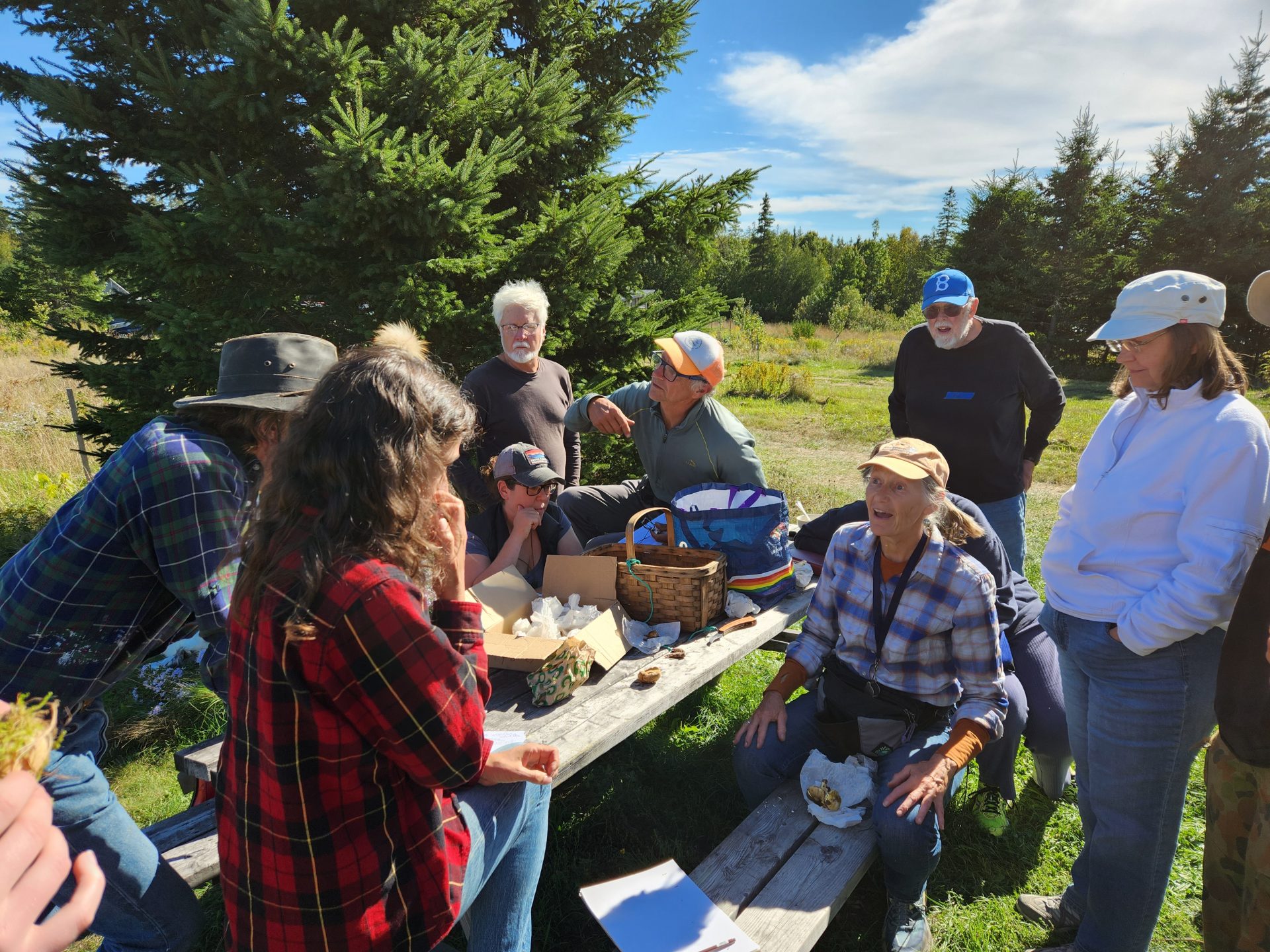 Our History
Greenhorns was founded while Severine von Tscharner Fleming, founder and director, was attending the University of California at Berkeley, CA. Severine wanted to study and understand the needs of the incoming generation of young farmers — the better to support a transition to a more regional, diverse, and resilient agricultural system. The central question then as now was — what will it take for a new generation to succeed in the land transition that is already underway?
Over the next three years a diverse set of documentarians from many regions collaborated in the filming of the Greenhorns documentary, released in 2011. While traveling to promote the film and the host community discussions on how to support young farmers, we kept organizing and collaborating, helping to found and launch the National Young Farmers Coalition, a network that pushes for policy changes to support young farmers.
Greenhorns kept growing with panel discussions, mixers, workshops, land access sessions, networking and professional skills workshops - and with it our radio series, our resources collection, the beginning of our collection of guidebooks and the national map of resources called Serve Your Country Food were created. As new films came out about young farmers, we helped distribute these to our growing network via the UP UP Farm Film Festival. With each gathering, we continued to gather and bundle the voices, aspirations, struggles and shared analysis of the young farmers movement, inspiring the creation of Agrarian Trust in 2016, to build in the tradition of the community land trust movement with commons-informed governance; to advocate and model land reform, and address land access and justice for the incoming and outgoing generations alike.
Along the way we created our beloved publication, The New Farmer's Almanac, a biennial literary journal for the new agrarian and the agroecologist. Inspired by Ben Franklin's literary miscellany, The New Farmer's Almanac is one of our most prized and beloved projects, and has held the voices of hundreds of practicing farmers, environmentalists, activists, and artists since 2013 - you can find volumes 1-5 here.
For a taste of our history as organizers of rural programming, you can see the good ole FLKR stream, we're working to organize and update our archive to be able to launch a capital campaign for our 15th year, for now you can see a lot of stuff up to the 2017, a couple years before we moved to Maine.
Our Library
The Greenhorns Agrarian Library is a membership-based research library, open to the public during the summer. The collection centers and archives agrarian material culture, and includes books from many disciplines.
The library is housed in an historic Odd Fellows Hall built in 1896 once listed as Critically endangered by Maine Preservation. As our center of operations, we have named this building Reversing Hall, in honor of the tidal falls at the end of our peninsula, and as a portal of change-making.
The Reversing Falls boil at mid-tide with 13 acres of whitewater, surging, swirling and vortexing, a great place for eagles and seals, and of course the sub-tidal seaweeds. The Passamaquoddy word Kapskuk, gives us the name for Cobscook Bay—our beloved home—in the northeasternmost corner of the USA, adjoining Passamaquoddy Bay (and homeland) and the Bay of Fundy.
The Agrarian Library and study area is housed on the bottom floor with ample reading room, sofa, tables, lamps, kitchen, high speed wifi, outhouse and printer/scanner.
On the top floor we host our summer workshops, trainings, dance parties and film screenings using the beautiful red velvet sofas leftover from the Odd Fellows who ceased their use of the hall in 2007.
This hall has seen much activity over the years, and we look forward to bringing more events for the local community during winter months as we get our heating organized!
In 2022 look out for the "Hall to Hall" touring map of civic architecture in Downeast Maine, connecting and celebrating the social history of these beautiful buildings — in the vein of a project we undertook in 2017 called "Grange Future" which traced the politics, songs, economic legacy and cultural fabric of the Grange Movement in the United States.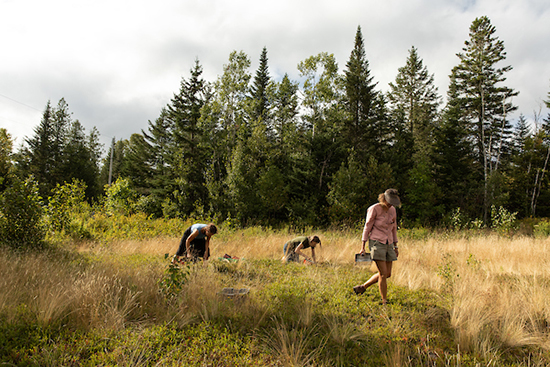 Our Team
The Greenhorns team is geographically widespread and volunteer-driven. Our core team consists of a few part-time staff who coordinate projects with a rotating crew of contributors and seasonal collaborators. Most of us have at least a couple hands or feet in farming, and with the others we coordinate media, events, and civic engagement.
We believe in grassroots community organizing, and in highlighting the voices of farmers in mainstream media. By bundling and broadcasting our down-to-earth messages, we hope to interpret the professional opportunities in agriculture for new entrants, welcome them to our evolving agricultural community, and build cultural solidarity for this new farmers movement.