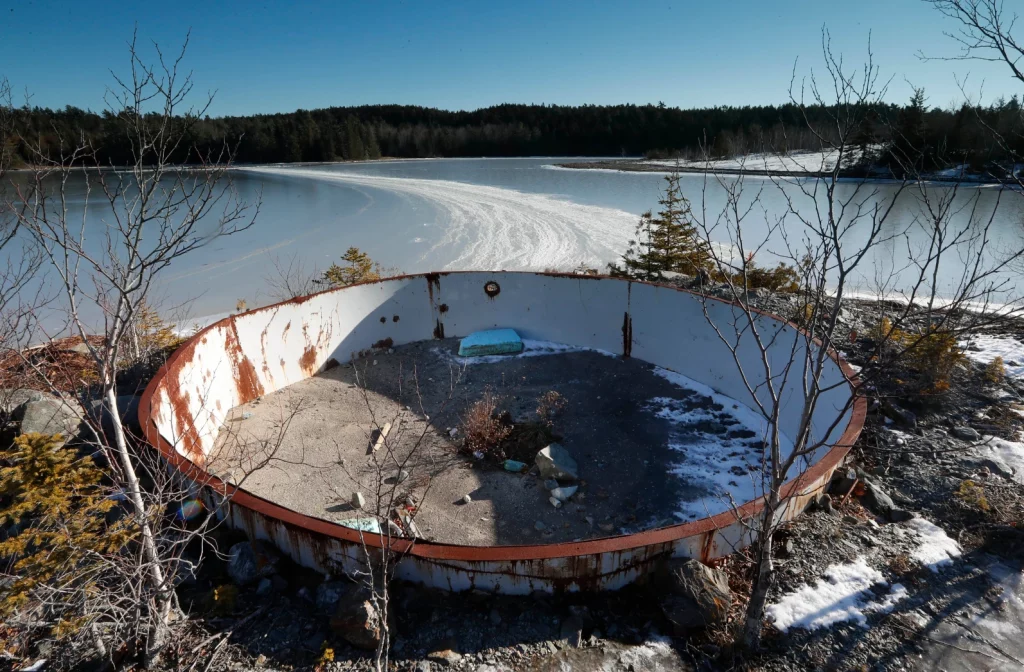 By ANDREW CLINE | November 26, 2021 at 12:19 a.m.

The Biden administration is waking up to the soaring demand for minerals and metals driven by Western nations transitioning to new energy technologies. Now events in the state of Maine are alerting them to the challenges created by state and local governments.
A years-long fight over a proposed copper and zinc mine in Maine led the state legislature to pass in 2017 what activists bragged was the toughest anti-mining law in the country.
The law banned open-pit mines larger than three acres. The Natural Resources Council of Maine, an environmental activist group that fought for the law, called it a "big win for Maine's environment."
That assessment is up for reconsideration in light of a new discovery. This summer, four years after the passage of Maine's mining ban, what is being billed as the richest hard rock lithium deposit in the world was uncovered — in Maine.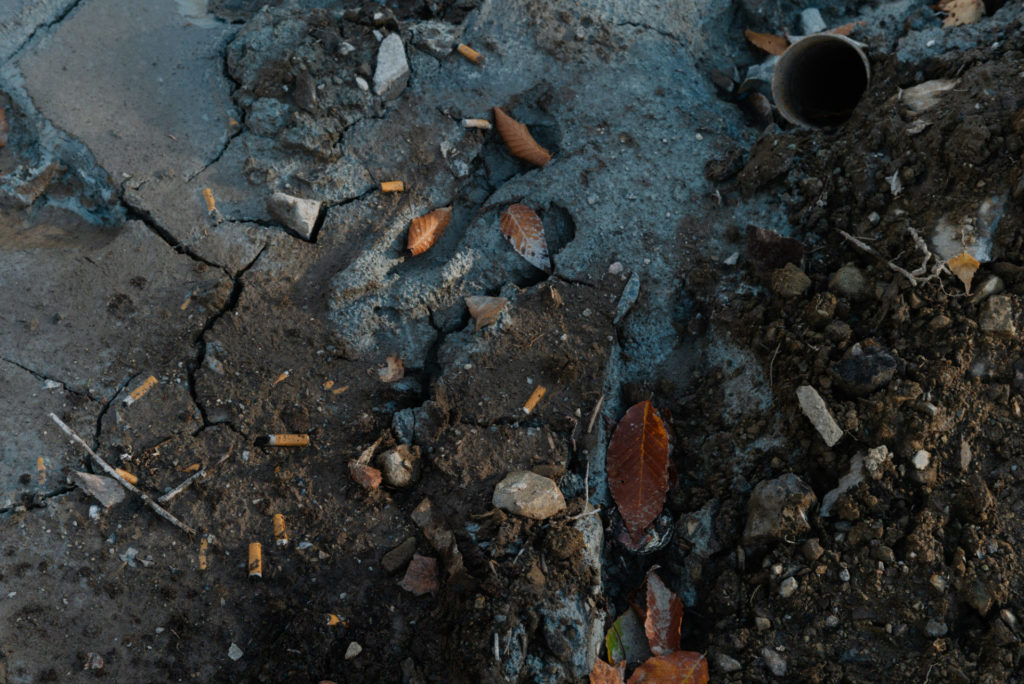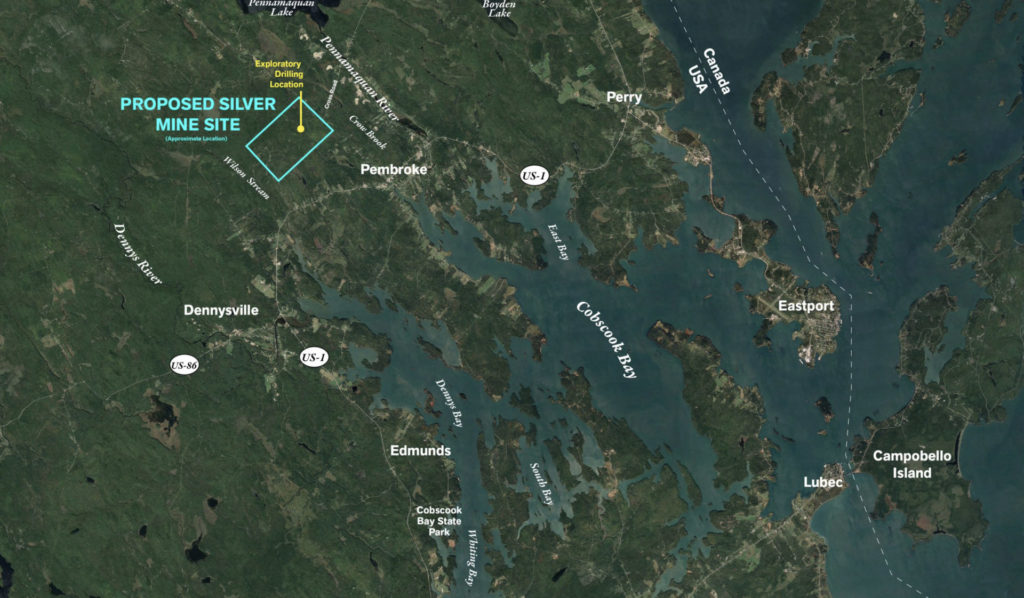 We are Pembroke Clean Water Committee.
We live in this town. We want clean water.
You can reach/join us at [email protected]
Check out our Facebook page here, or the "Friends of Cobscook Bay" Facebook page here.
You can reach them at [email protected]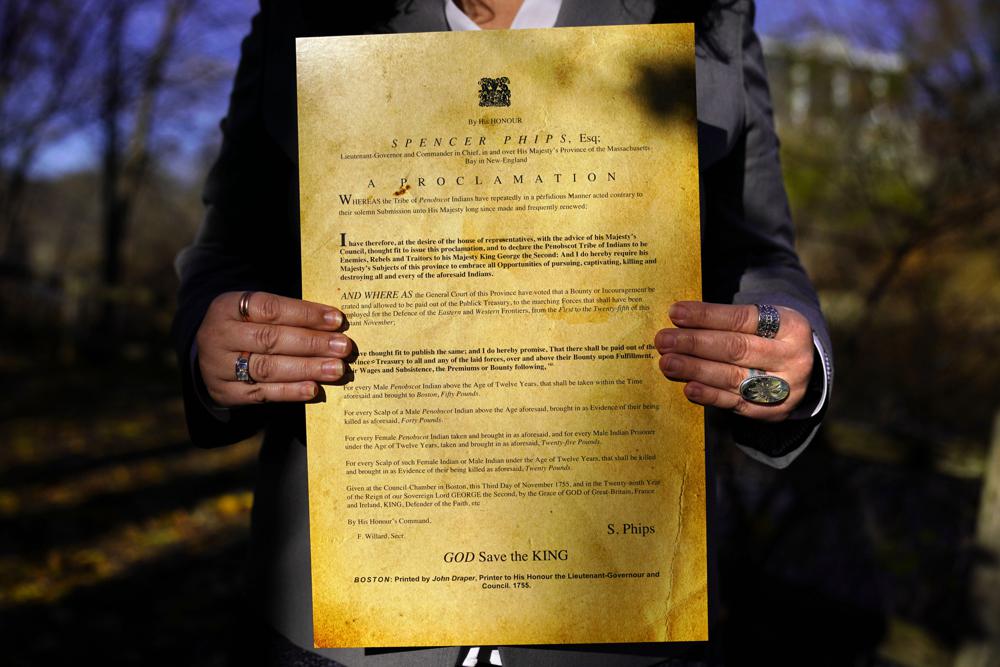 From the Associated Press:
PORTLAND, Maine (AP) — Most Americans know about atrocities endured by Native Americans after the arrival of European settlers: wars, disease, stolen land. But they aren't always taught the extent of the indiscriminate killings.
Members of the Penobscot Nation in Maine have produced an educational film addressing how European settlers scalped — killed — Indigenous people during the British colonial era, spurred for decades by cash bounties and with the government's blessing.
"It was genocide," said Dawn Neptune Adams, one of the three Penobscot Nation members featured in the film, called "Bounty."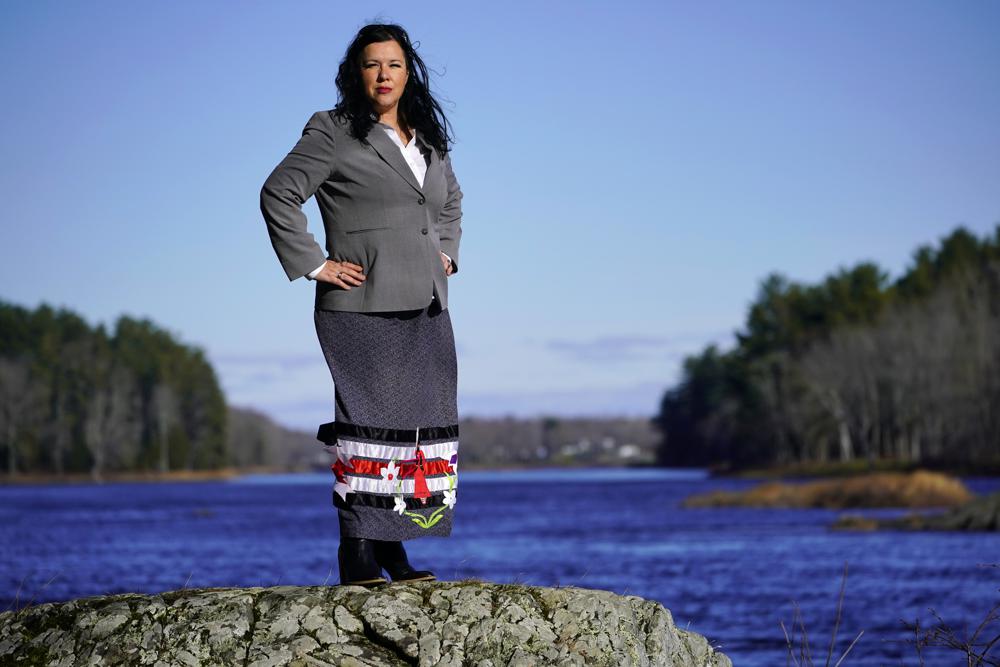 She said the point of the effort isn't to make any Americans feel defensive or blamed. The filmmakers say they simply want to ensure this history isn't whitewashed by promoting a fuller understanding of the nation's past.
At the heart of the project is a chilling declaration by Spencer Phips, lieutenant governor of the Province of Massachusetts Bay.
Issued in November 1755, it gave "His Majesty's Subjects" license to kill Penobscots for "this entire month." The reward was about $12,000 in today's dollars for the scalp of a man, and half that for a woman's scalp. The amount was slightly less for a child. Settlers who killed Indigenous people were sometimes rewarded with land, in addition to money, expanding settlers' reach while displacing tribes from their ancestral lands.
READ THE FULL ARTICLE FROM THE ASSOCIATED PRESS HERE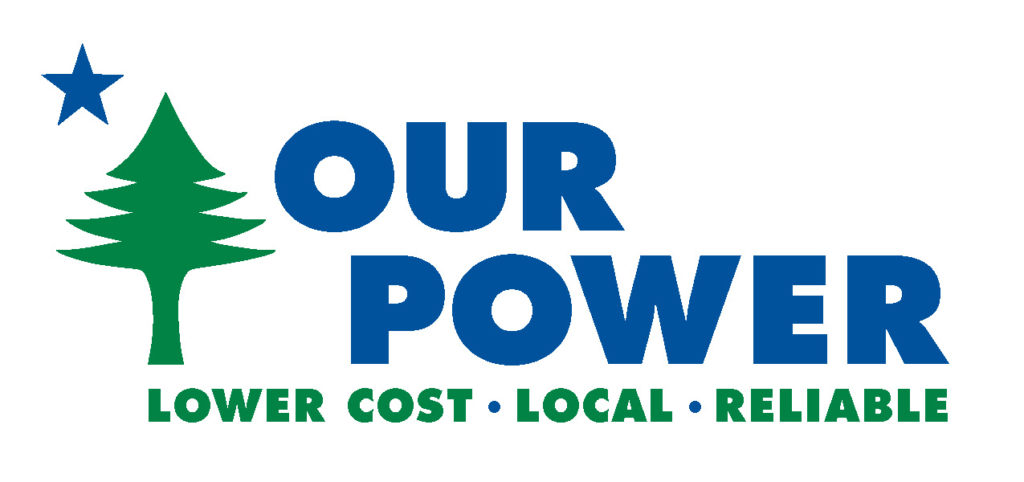 In the Portland Press Herald this week Sierra Club officially endorsed Our Power: "The choice is ours. We can be captive customers of CMP and Versant's profiteers or save Maine dollars while investing in better, more reliable service, and a more rapid and affordable shift to clean energy." We couldn't agree more, which is why we are so excited to have such an important environmental group join our team.
Sierra Club went on to say: "A consumer-owned utility is a far better business model. Governed by its customers and bold climate mission, [a consumer-owned utility] can support renewables and electrification of homes and transit by borrowing money at a much lower rate and with more willingness – because it's our utility."
Our current investor-owned model is failing: "...they are profit-maximizing monopolies, shareholder-owned companies who are guaranteed a high rate of return on their investments by federal law. In the case of CMP and Versant, they're owned by foreign banks and governments, and they operate to maximize investors' profits — not the interests of Maine ratepayers."
That's why Our Power volunteers are hard at work collecting signatures in all 16 counties to provide Mainers a climate-forward alternative to CMP and Versant. These next two months are our final chance to secure our initiative on next year's ballot. Stay tuned for more information about this exciting development.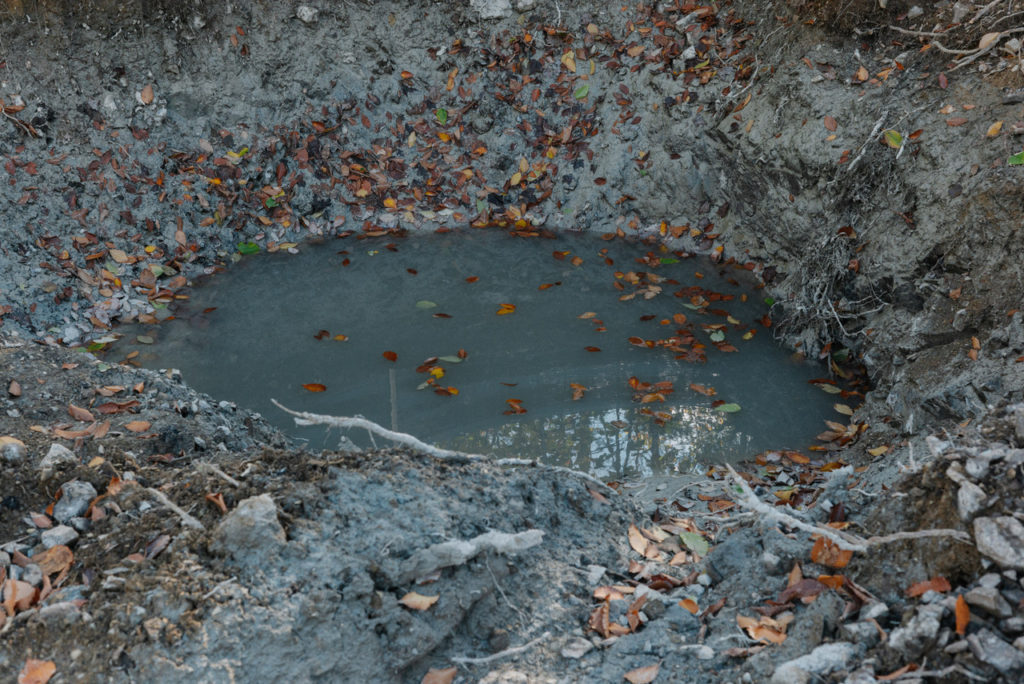 Acid mining is a serious threat to water quality in an area that not only provides clean water to Cobscook Bay but is also a potential source of water to Sipayik, Passamaquoddy Reservation located in what is known now as Pleasant Point. After 40 years of moratorium, Maine is now operating under a new mining law, said to be one of the 'cleanest in the nation', passed under Governor LePage in 2017. This rule has created high regulatory standards for "advanced exploration" and "mining permits," as evidenced by the failure of Wolfden Resources to get a zoning change for their proposed mine in.
However, under current mining law and DEP rules companies such as Wolfden can easily begin the 'exploration' phase of digging. Indeed, this is most concerning to local people as there is exploration currently underway at the Big Hill in Pembroke, ME just 2 miles from Cobscook Bay and adjacent Passamaquoddy Bay. Local citizens and the Passamaquoddy Tribal Council have become very concerned about these activities.
The prospect of large-scale polymetallic sulfide mining poses a major threat of groundwater contamination. Learn about the citizen efforts and how you can join the movement to stop mining in Maine.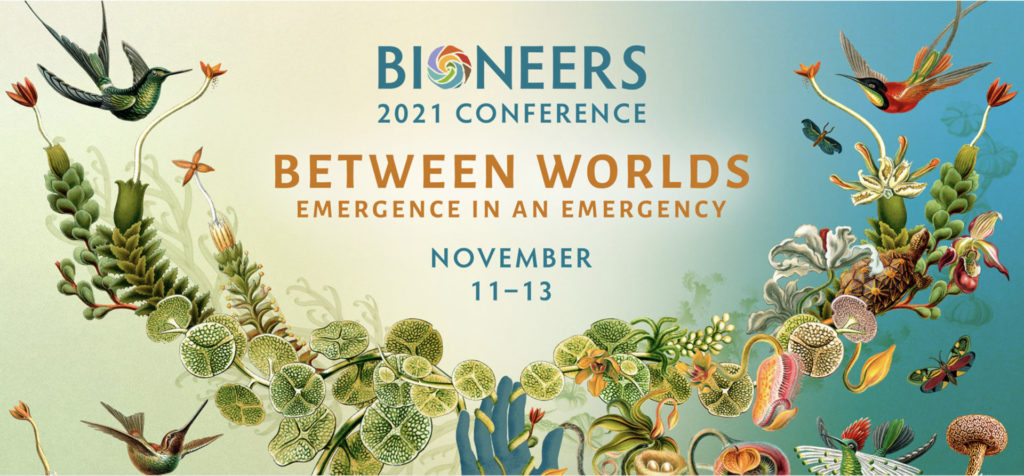 Join our friends @bioneers at the #Bioneers2021 virtual conference to experience how some of the wisest among us are bridging the space between worlds.
Prices increase on 10/15, so register now for the best rates!
Discount Code - bc36f2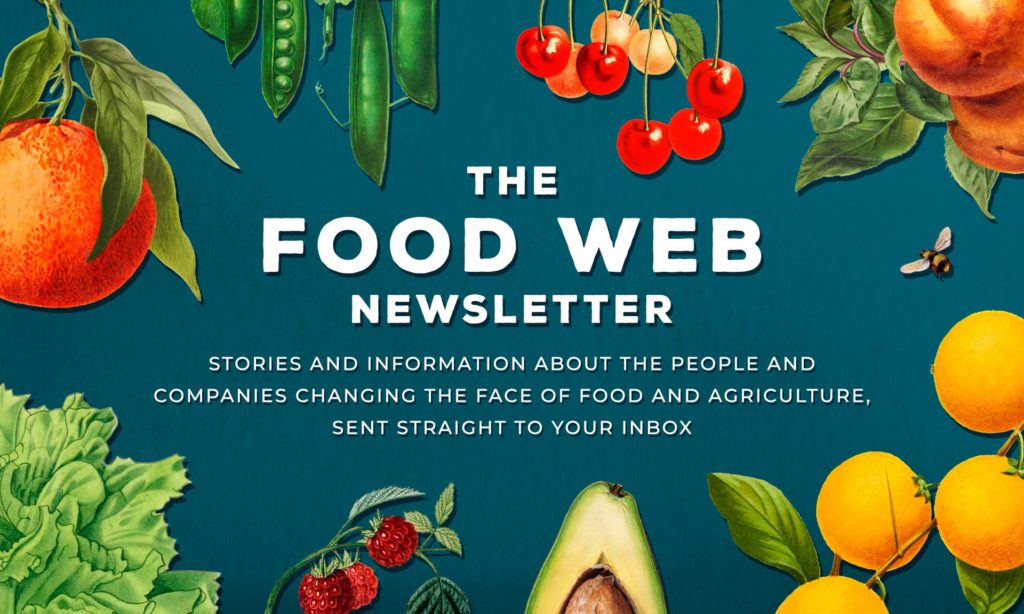 Our friends at Bioneers have launched an exciting new newsletter dedicated to telling the stories of a food system that can be fair, healthy and regenerative. The newsletter, Food Web, will explore how a transformed food system can be a source of community wealth, creative culture, and individual health, as well as a way to fulfill our sacred calling as humans for environmental stewardship. Subscribe here to get this resource delivered to your inbox.
Food Web, the latest Bioneers newsletter, which shares the stories, explores the issues and celebrates the leaders whose work builds local food systems that serve people and embed ecological stewardship into agricultural practices. The diverse stories of food culturally and spiritually nurture our identity as humans and inspire the quest for food sovereignty – the right to define, design and determine how our food system will serve nature, individuals and the community. Food sovereignty is a grassroots movement that is taking power back from an industrial system that sickens people and damages ecosystems. This democratic, locally-adapted movement is building a food system that is fair, healthy and regenerative.
Sign up for the Food Web newsletter and learn more about how a transformed food system can be a source of community wealth, creative culture, and individual health, as well as a way to fulfill our sacred calling as humans for environmental stewardship.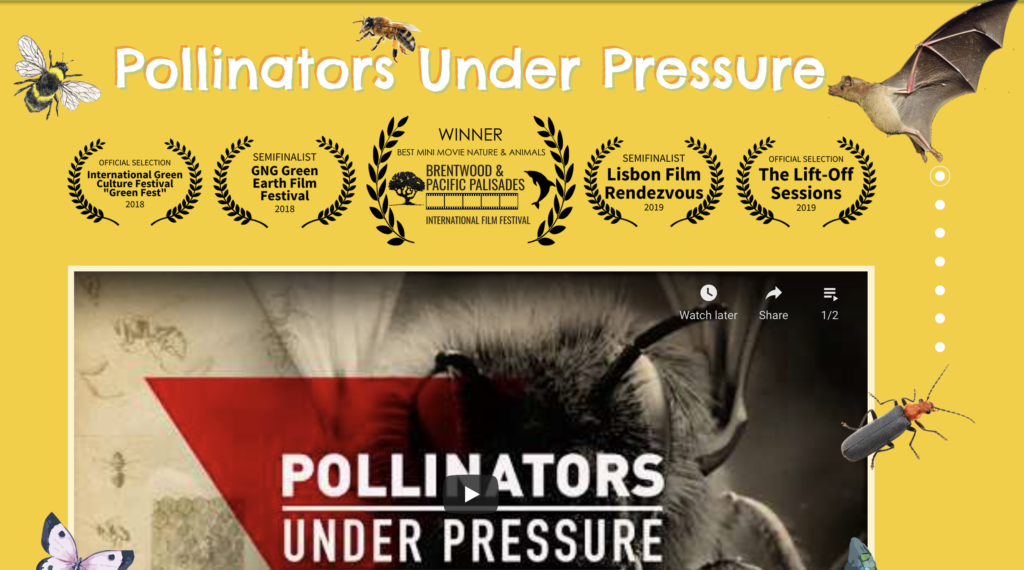 POLLINATORS UNDER PRESSURE
"Climate change and the environmental crises it has created is placing tremendous pressure on our planet's pollinators and their natural habitats. Tree Media has created a film that will inspire human action – and will provide the resources necessary to empower individuals to protect pollinators, their habitats, ecosystems and thereby our global food supply." - Leonardo DiCaprio
Three films on the plight of pollinators and the actions we can take to ensure their survival and that of humans and ecosystems everywhere. EP 1 Premiered at the National Press Club in Washington DC and The Smithsonian June 2018. EP 2 premiered at the Miami Film Festival.
EP 1 POLLINATORS UNDER PRESSURE
EP 2 FARMS AND POLLINATORS, UNDER PRESSURE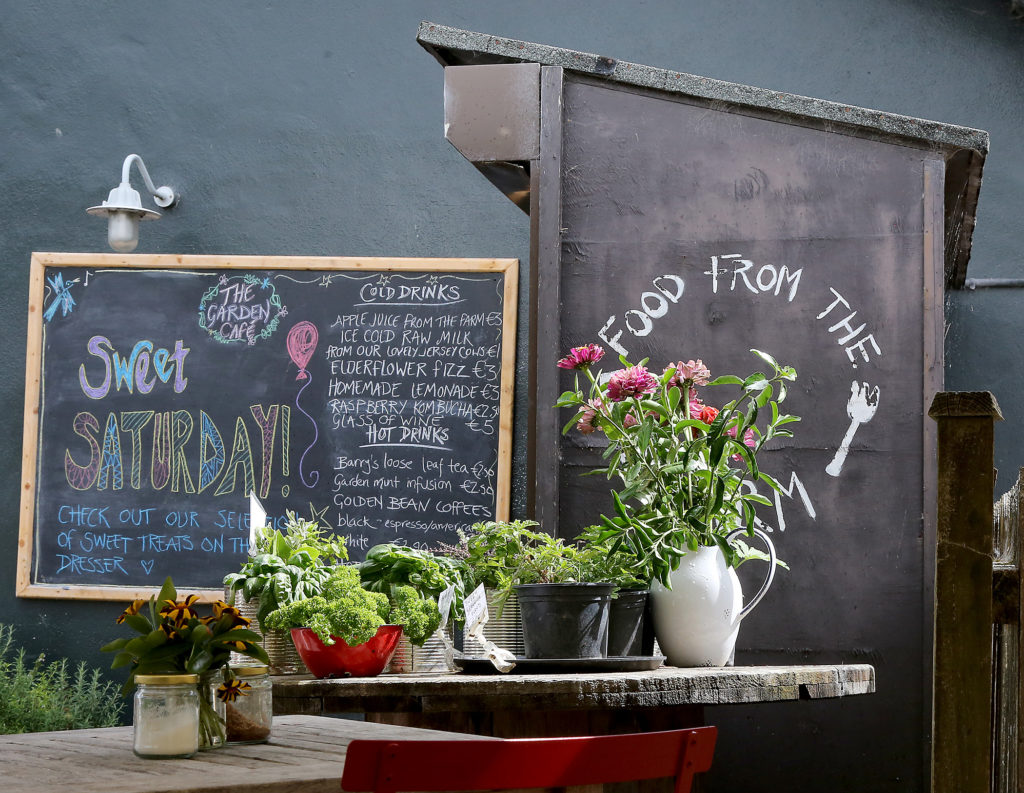 Ballymaloe Cookery School Online continues to grow. We have a number of events coming up…We recorded a BBQ cookery course with a few of my favourite recipes on Saturday last. This will be available from July 8th for our BCSO members and for anyone else who would like to book. Our next Fireside Chat takes place on Thursday 5th August and we're thrilled that Thomasina Miers will be our guest this time.
Tim and his team are bringing up an abundance of beautiful, fresh organic produce from the farm and gardens every day. It's brilliant to see so many different vegetables stocked in the Farm Shop for our local community to enjoy.
The Bread Shed is busier than ever baking White Yeast Loaves, Naturally Fermented Sourdough plus Savoury and Sweet Treats. Maria and Karol are 'working flat out' in the Fermenting Shed developing lots of new recipes and wild creations. The Micro Dairy has a new product too, a delicious Milk Kefir made using the raw milk from our tiny herd of Jersey cows. We're all super excited because we've just got word from the Department of Agriculture that we can sell our Raw Milk Camembert in the Farm Shop, local markets and further afield if we like but we just want to sell it as 'cheese from here'.
We are in Week 10 of the April 12 Week Certificate Course so excitement and anticipation around the exams has begun to build. We are really looking forward to welcoming students for the 5 Week Summer Cookery Course. Unfortunately, due to the recent quarantine announcements between UK and Ireland, we have had a couple of cancellations on the July 5 Week Course, starting on July 12th so if you know anyone who might love this course or is looking for a career path into the world of food, please spread the word.
I'm over in West Cork at present, snatching a few days out from the school for a bit of rest and to recharge the batteries. It's been a difficult year with Covid for so many different reasons but the future looks bright and we have such a brilliant determined team working with us we will hopefully get back to some sort of normality before too long.

Keep safe and well and please do keep in touch.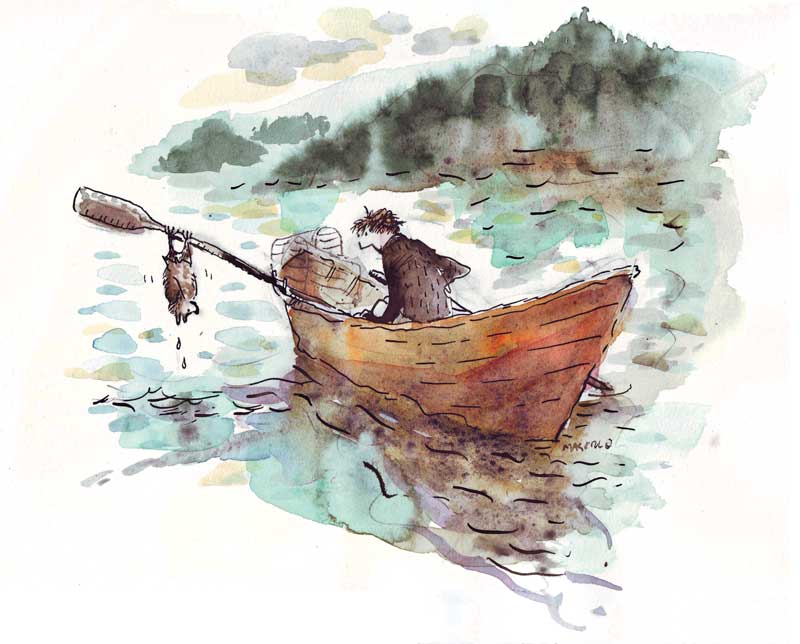 Written by Paul Molyneaux for Maineboats.com
One evening before a storm, all the water seemed to drain out of the harbor. Rocks that were coated in pink coral and the hold-fasts of storm-torn kelp got a chance to breathe air, maybe for the first time. Then the big swell filled the harbor again, well above the tide line. The sea touched sun-baked gray rocks that seldom tasted salt water. It was like a mini-tsunami, but more fascinating than deadly.
You have to be really lucky to see something like that, or spend a lot of time in a place. For me that place was Haycock's Harbor, a narrow fjord that slices into the Maine coast close to Canada—far from yacht clubs and waterfront dining. Haycock's is a half-tide harbor, you can only get in and out twice a day for six hours at a time—three hours before high tide and three hours after. The handful of people who work out of Haycock's Harbor always become very tide conscious; they watch the phases of the moon and plan accordingly.
It's not a place you can just go to. On another rare evening a sailboat hove to in Grand Manan Channel, sails luffing just off the mouth of the harbor. The solo sailor hailed me as I rowed by with a few bags of periwinkles—wrinkles, as we call them. He had shaggy black hair and ragged clothes, and he stood with one hand on the shrouds. I looked over the boat, a thirty-something foot wooden ketch named Atlantic Parrot, painted a fading green and looking a bit rust streaked and sea-worn.
"Do you know the way in here?" he called.
I shrugged. "Sure."
"Can you guide me in?"
I looked at the harbor, and considered how to do that—me in a little dory, him in his big boat. "I'll come aboard," I said, and he agreed. We furled his sails and he started his engine. I started off giving him directions, but then I ran to the bow and with an upraised arm, showed him which way to steer.
The entrance to Haycock's Harbor begins with a passage between two jaws of jagged rocks into the outer harbor. There a couple of lobstermen keep moorings to use while they wait for the tide. I piloted the boat to the right of the big plastic balls floating on the surface, and hugged the right-hand shore to get over the deepest spot in the bar at the head of the outer harbor, and then up through the gut to a line of weir stakes driven years earlier by Colie Morrison. I'd rowed past and talked to Colie when he and his brother Maynard were driving those stakes. Colie had an awkward eye that went adrift when he looked at you so you had to focus on just the one he had trained on you. A more amiable man you'll seldom meet. He was a first-class rigger and a master welder. "I can mend anything but a broken heart," he used to say. I couldn't help thinking about him as the motley sailor—Steve, he'd told me—backed the engine and I threw a clove hitch round one of those stakes.
"You'll have to work this out with Wayne," I said, pointing to the lobsterman's skiff. "He's got a 36-foot lobsterboat he ties right there."
I jumped back in my dory, cast loose and rowed up to my mooring at the very head of the harbor.
READ THE FULL ARTICLE BY By Paul Molyneaux ON MAINEBOATS.COM
This spring scientists, Indigenous people and climate movements came together to stop the SCoPEx project's attempt to carry out a solar geoengineering experiment in Kiruna, Sweden.Next week, Michael Mann, Raymond Pierrehumbert, Jennie Stephens, Tom Goldtooth, Naomi Klein, Åsa Larson-Blind, Bill McKibben, Vandana Shiva and Greta Thunberg are coming together to drive home the warning: solar geoengineering is not a climate solution.We want you to join us for this livestream event on June 9 from 11am-1:30pm EDT 5pm-7:30pm CET
Catchy headlines about silver bullet fixes often downplay the real and profound risks that such technologies pose — including potentially devastating harm to ecosystems, increased droughts and extreme weather events, and the disruption of food production for millions of people around the world. These impacts would affect all of us, but would fall most heavily on Indigenous peoples and communities in the Global South. The illusion of a technological quick fix could also delay real climate solutions, putting both present and future generations at risk.

With billionaires funding projects, governments now actively subsidizing geoengineering research, and proponents pushing for real world experiments, this technology is no longer a distant and abstract risk. It is a pressing concern for communities, youth and climate movements around the world. One such project — the highly controversial SCoPEx solar geoengineering experiment — was scheduled to take place over Saami Indigenous territories.
Together, scientists, the Saami Indigenous people, Swedish and international climate movements were able to defeat the experiment. This same coalition is determined not to let any similar experiments happen on Indigenous land or anywhere else.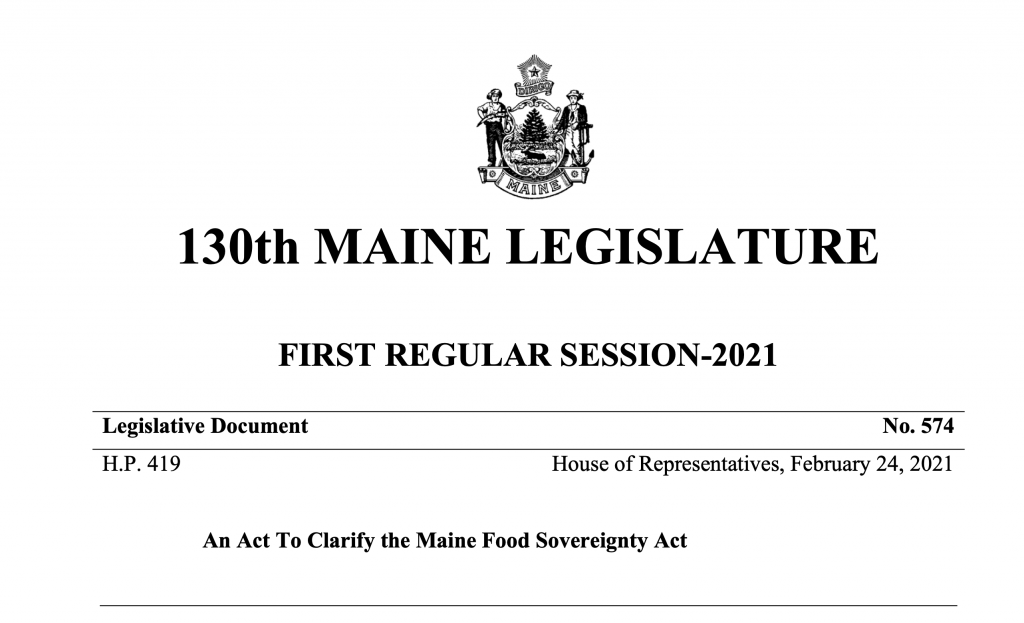 FROM Bangor Daily News FULL ARTICLE HERE
AUGUSTA, Maine — The Maine House of Representatives overwhelmingly voted on Tuesday for a proposed amendment to the state Constitution providing "a natural, inherent and unalienable right to food" in a move that could lead to a referendum on the question.
The bipartisan bill from Rep. Billy Bob Faulkingham, R-Winter Harbor, would protect Mainers' rights to collect food as long as they do not trespass or steal from another or abuse public lands or natural resources. The exact effect of the bill is unclear. Maine's agriculture department was neutral on the bill but noted it would be likely subject to court interpretation
The idea has been floated in prior bills before, most recently from Sen. Craig Hickman, D-Winthrop, and has a wide array of sponsors, including House Majority Leader Michelle Dunphy, D-Old Town. An amended version was backed in a 104-41 House vote, easily clearing the two-thirds threshold eventually needed in both chambers to send it to Maine voters. It goes to the Senate.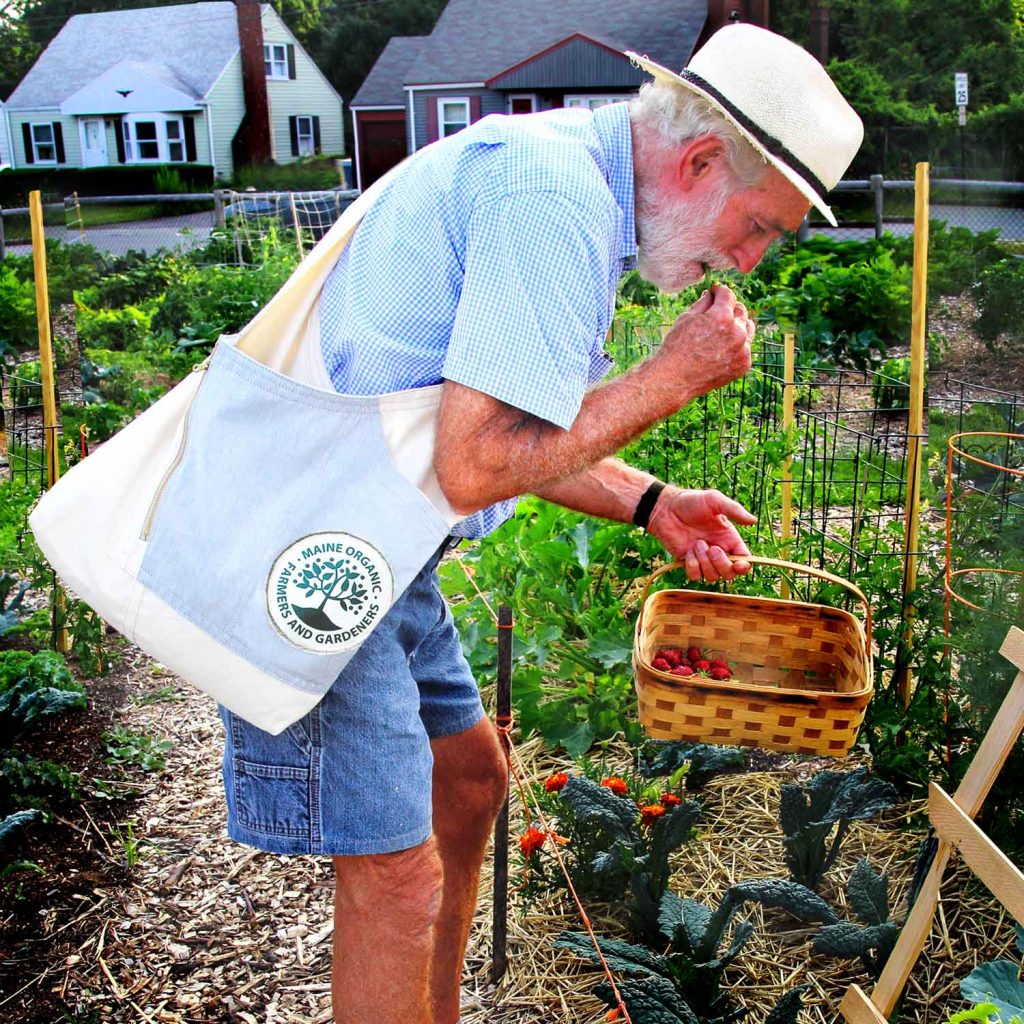 Made in Maine in conjunction with MOFGA from 100% certified organic materials. Effortlessly carry the practical needs of rural living everywhere and support one of Maine's most thoughtful and productive community organizations!
The Maine Organic Farmers and Gardeners Association(MOFGA) is excited to announce a collaboration with Anchorpak to create a 100% Certified Organic Cotton Canvas bag designed and sewn in Maine. This limited edition bag was designed specifically for MOFGA, and features the MOFGA logo. The bag is specially priced for this limited edition run. Each bag will be made to order. Choose the size that works best for you Small or Large.
$20 from each purchase will support MOFGA's programs: educational sessions, apprenticeship programs that train new generations of young farmers, public policy initiatives around agriculture and sustainability, access to local organic foods within our communities.
Featuring the MOFGA logo printed by Liberty Graphics, Anchorpak's well researched comfortable bag design, 4 easy access pockets and a large central cargo space.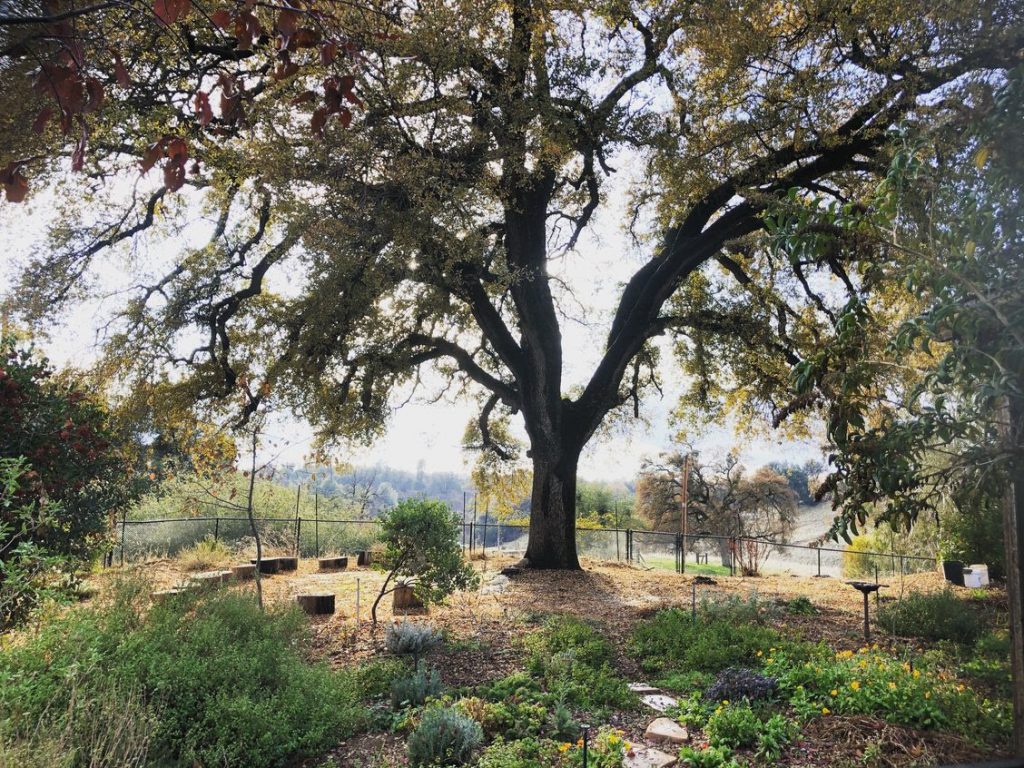 By Severine v. T. Fleming, Greenhorns Director
Labor, youth, curiosity, sweat.

In a society obsessed with mechanisms and scalability, are we forgeting the critical agency of our incoming generation to drive forward the needed solutions?

As these trillions pour out.. it is our once-in-a-lifetime chance to pay forward the cash of an extractive era. To make reparations, to those who would inherit a living earth. Pay us to restore the land. What I loved so much about the NOFA report is that it spoke about motivations, preferences, knowledge transmissions.

It talked about the humans doing the work.

A growing of skill and foresight. Learning from our elders.

It is not a solution if it doesn't involve, and value WORK. We are a big-brained, clever ecosystem managers. We need to manage ecosystems, not just datasets, memes, protests and representational art-works. We risk becoming the bibliographers of our own extinction. The evolutionary momentum of the human species gives us the right to participate in our own survival, just like every other animal. And participating doesn't mean only VOTING, doesn't mean only SHOPPING, doesn't mean OPINIONS. Participating means interacting with land. It means access to land. It means access to the work of healing our earth. It means safety in that work. It means food .

What work exactly? The work of planting back hedgerows, urban forests, riparian strips, roadside vegetative buffers, prairie strips, cover crops. The work of re-claiming a functioning agro-ecosystem. The work of protecting school-yards from dust. The work of preparing for and cleaning up from fire. The work of mulching !! This is work in our working lands, it is hand-work, it is hard work, and it is work that we all need done.

It is not a solution if it doesn't involve, and value WORK.

It is not a solution if it exploits those whose bodies our whole society needs most for the work they can do.

It is not a solution unless the plan includes paying a fair wage.

Unless it includes training and teaching

Unless it includes a logic of reparation, restoration.

And that logic is the best hope for our belief in this social democracy. The logic that is kind towards the future, that logic can bind us together so that we can hold on.

The logic of environmental justice, the logic of water-infiltration, the logic of diversity. The logic of tending. The logic of accumulating leaf litter buzzed over by intact insect ecologies.

In policy circles there is a focus on mechanisms, agronomy, the soil/ carbon outcomes. The monetary incentives, the payments to landowners, the voting or non-voting USDA designated 'owners'. Owners of a conquest that made a dustbowl. Owners of a carving out. We are all owners, none of us are owners.

We are in debt to a dying planet.

Unless we create an active, welcoming, facilitated social and economic path for young people into the work of land-healing, organic farming, cattle-moving, tree-plating, swale-building, pasture-seeding. We are all doomed. In Africa, in South America, in North America, everywhere. Land is a gift.

Everywhere you look the land is cold, wet, churned, crushed. Everywhere you look the land is desiccated, blowing, gullied and slack. Everywhere you look the land cannot meet the expectations of humanity no matter what chemistry, no matter what artificial intelligence. Only life can make life.

In Taiwan this year 5% of the land is laid fallow to prioritize the use of irrigation water for making micro-chips. For export to the world. In country after country the best land is used to grow crops for export. To remove rainforests for soybeans. To remove kelp forests for cattle feed. To remove prairie grasses for corn. To export, to over-produce, to waste, to poison.

I challenge us all, and myself included, to type less and plant more. Lest we become 'elite bibliographers' click clacking away on our computers, sucking our commodities through the global supply chain, sucking up any possibility for another world by consecrating the commercial fakery with life-force.

We are the living earth. The living earth deserves our life force.

The young people are angry for a reason.

Sharing is the only way.

Socialize the healing.

Revive the CCC, make college free.

Healthcare, housing, good fair wage

You'll see, plenty of us will show up to help.

We want to help. We want to work.

Socialize the healing.

Protect us, give us a place to act out our hope

Give us a way to participate in our own survival.

Socialize the healing.
I send this white paper to find out which other organizations would like to roll up their sleeves and contribute to the thinking and strategic planning for how and where and in what order such work could be achieved:
CIVILIAN CLIMATE (LAND) CORPS
CONTEXT & VISION
On January 27, 2021 President Biden signed the Executive Order on Tackling the Climate Crisis at Home and Abroad, which included a directive (Sec 215) for the Secretary of the Interior, in collaboration with the Secretary of Agriculture and the heads of other relevant agencies, to develop a strategy for creating a Civilian Climate Corps Initiative. The Initiative would "mobilize the next generation of conservation and resilience workers and maximize the creation of accessible training opportunities and good jobs," and "conserve and restore public lands and waters, bolster community resilience, increase reforestation, increase carbon sequestration in the agricultural sector, protect biodiversity, improve access to recreation, and address the changing climate."
As described above, this initiative would strategically address multiple needs of the American people. However, we believe that this moment — as we aim to "build back better" from the devastating effects of the pandemic — provides an opportunity to be even bolder. We propose that the Biden Administration expand its vision from a Civilian Climate Corps to a Civilian Land Corps, in order to simultaneously address a number of the President's top priorities, including:
- tackling the climate crisis and other environmental challenges;
- providing economic and educational opportunities to young people (including free college tuition and/or debt relief);
- revitalizing rural economies;
- reducing unemployment and incentivizing higher wages (by reducing the number of young people competing in the jobs market); transforming the American agricultural system towards regeneration, sustainability, resilience, and justice; increasing the health and wellbeing of millions of Americans; and, critically, building social cohesion across America's rural-urban cultural divide and fostering a sense of shared civic engagement.
All eligible, interested 18–25 year olds would be enrolled in a year of national community and environmental service, for which they would receive a salary/stipend; vocational training and environmental education; free healthcare; and free tuition at public colleges/universities and/or debt forgiveness. Even if 3.5M young people (roughly the number of high school graduates each year) were to enroll in the CLC, the total cost of the program would still be less than $250B. While much of the value of the program, in terms of social and environmental benefits, are difficult to calculate, just the avoided costs of climate-related natural disasters would easily offset the costs of the program.
WHAT IS AT STAKE
Across the US, our rural and agricultural landscapes face unprecedented climate challenges, drought, flood, increased storms and a decline in soil health. Meanwhile, communities in these same rural areas suffer disproportionate food insecurity, job loss and fallout from the economic disparity and decline of main streets and small businesses, particularly as a result of the COVID-19 pandemic. In a time marked by polarity, paralysis, and unemployment, meaningful mobilization for ecological repair and constructive work on the land could help protect our hometowns and home regions for the climate changes ahead.
WHAT WE KNOW
Whether young or old, documented or un-documented, owners or non-owners, all of us depend on this land. We all need functioning, resilient working landscapes, clean air and water, and nutritious food. Investing in the health of our landscapes thus serves all. Land-based work has been a place of entry in this country, for both immigrants and young people. As we seek to provide much needed employment and opportunity, work on and with the land, in rural and urban settings alike, can provide broad social, economic, and environmental benefits.
INVESTING IN THE FUTURE
We believe that the federal government has a great role to play in creating thousands of great jobs in land and community healing. Among other co-benefits, this proposed vision for a Civilian Land Corps represents a sizable and meaningful re-investment in rural America, where such support has tremendous potential to mobilize young people and encourage social entry into rural areas with more affordable housing. Such investment offers increased vitality, economic diversification, greater food security, environmental justice, carbon sequestration, and other climate benefits. Mapping and projections are needed, but at the end of the day, REAL, physical human work on the ground is needed to help these places prepare for and buffer the present and future consequences of climate change.
GREEN INFRASTRUCTURE
We want our young people to feel pride of place and confidence in the future, to be ready to strive and innovate. We can inspire them by re-investing in ecological resilience, in beauty, on public lands, on private lands, even on civic lands in towns and cities. Imagine a nation where vibrant parks and urban forests produce shade and food for communities, where highway roadsides are beautifully vegetated, where rivers and waterways have healthy forested edges and well maintained trails and trail-heads, where soil and wind erosion from intensive agricultural operations is buffered by large scale hedgerows of native plants, protecting nearby residents from dust and poisons. Imagine a nation that employs its best ecological thinkers, scientists, landscape architects, technologists and conservationists in mapping the points of intervention with a program aimed at enhancin our "green infrastructure," affirming the reality that a healthy, functioning ecological system is our best homeland security.
A SAFER FUTURE FOR ALL
Our working landscapes are imperiled by the changing climate, but also by a long history of short- term thinking in the caretaking of these productive ecosystems. Shared physical, outdoor work can help prepare our landscapes for what is here and what is coming. In the process, a new generation of land stewards will spend serious time with diverse co-workers, experiencing the pride of transformation and regrowth. We feel that we can build back better by finding common ground in
Civilian Land Corps: Vision Statement 2
the "Common Ground" of our shared ecology.
NOT JUST A SERVICE PROGRAM, A JUST PROGRAM
Like Americorps or LandCare Australia and in the tradition of the CCC Civilian Conservation Corps of the New Deal era, the aim of the Civilian Land Corps is to create dignified work, vocational training, professional development. For a nation that has often relied (and exploited) indigenous peoples, migrants, enslaved people, new immigrants, prison inmates and guest workers to do the work of building railroads, harvesting crops, planting forests and construction. Justice is well served by a prominent and patriotic program that communicates clearly the gravity of our situation as well as offering a coherent plan of action. Dignity and purpose of working for our shared health- a Land Corps that offers real vocational training, large scale ecological restoration outcomes, along with a living wage and social entry into rural areas.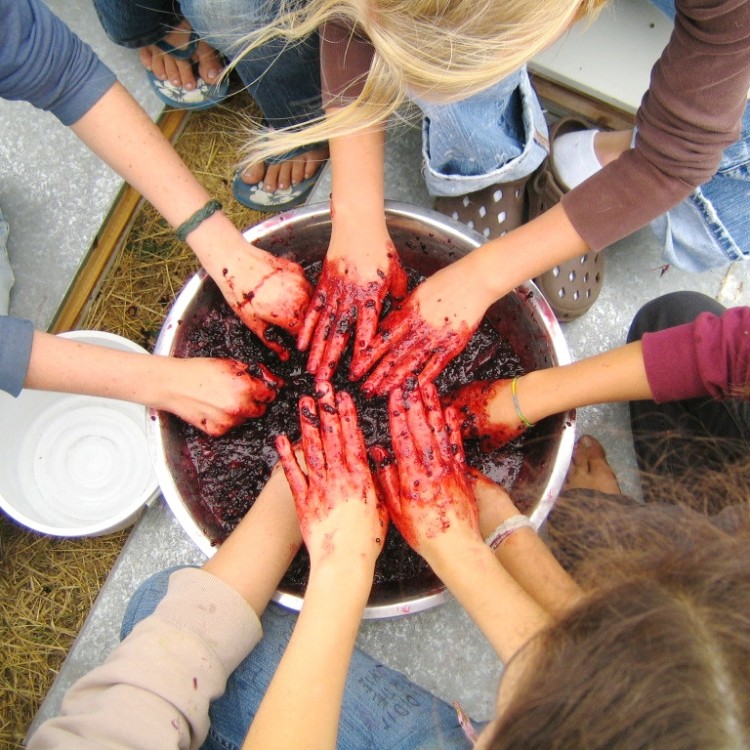 Sunfield Biodynamic Farm and Waldorf School seeks a Farm Educator to join our faculty for the 2021-2022 school year. The position starts July 1, 2021. The Farm Educator will help develop and deliver the school's Agricultural Arts curriculum. The position also includes the development of relevant portions of Sunfield's Summer Programming for 2022. Sunfield's school year begins September 8 and runs through June 17.
Sunfield Waldorf School began in 2005, and serves approximately 150 children from preschool through 8th grade. Daily, children and teachers work with animals, plants, gardens, compost, walk and play on the land, and steward this magical place. Our dedicated faculty of 13 includes a growing list of lead teachers, assistants and specialties instructors. The faculty enjoy a strong colleagueship, deepening their work through Anthroposophy and a connection to the land and farm life. Sunfield maintains a committed and supportive administrative team that participates in the life of the school and farm.

Qualifications/Responsibilities:
Waldorf School:
● Provide Sunfield's grade school children (ages 7-14) hands-on experiences with animal
husbandry, gardening, and food cultivation.
● Collaborate with faculty and staff on curriculum development and student behavior
management.
● Create and sustain a large school garden.
● Care for farm animals outside of school hours.
Summer Programming:
● Develop and provide relevant instruction for summer camp programming for the 2022
season and beyond.

The Farm Educator can expect to receive mentorship from Sunfield's Education Director, Farm Director, and Waldorf Faculty. There will also be opportunities to work with and mentor the Sunfield Farm Interns. Successful candidates have experience in education and familiarity with, or interest in working within the Waldorf approach. They will be dedicated to supporting a variety of learners, including gifted students and students needing additional accommodations. They should have a passion for holistic agriculture, and an openness to Anthroposophy and Biodynamic Farming. Skills and interest in Animal Husbandry is crucial to lead the farm education programming. Applicants with an interest in long term employment are preferred. Compensation: Compensation is dependent upon experience. Shared housing is available on site.
This is a full time exempt position, eligible for health, dental, vision and life insurance, as
well as paid holidays, vacation and wellness leave.

To Apply: Qualified and interested candidates please email a letter of interest, resumé, and 3
references to [email protected]
Location 111 Sunfield Lane, Port Hadlock, WA 98339
Sunfield is committed to providing an environment of mutual respect where equal employment opportunities are available to all applicants without regard to race, ethnicity, religion, sex, pregnancy (including childbirth, lactation and related medical conditions), national origin, age, physical and mental disability, marital status, sexual orientation, gender identity, gender expression, military and veteran status, and any other characteristic protected by applicable law.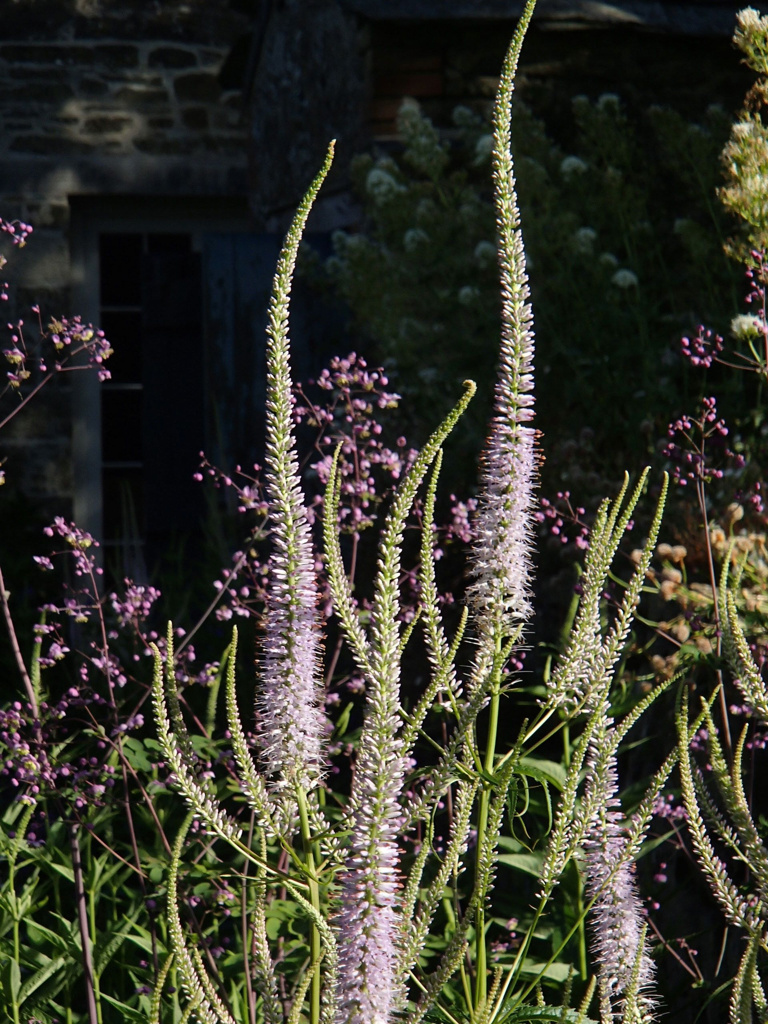 Follow The Land Gardeners (UK) in the garden, from seed sowing to compost making.

The Cobscook Bay is world class. We may be a faraway region without much human density or economic concentration, but as far as fish habitat is concerned we are prime real estate. The rivers flowing into Cobscook Bay, the 22-foot tides, the cold water, the massive seaweed ecosystem and the churning of nutrients drive the herring, drive the mackerel, drive the plankton and drive the whole into a place of marine productivity of global significance.
We have the fattest scallops, the last remaining Atlantic salmon runs, abundant mackerel and herring, enviable clams. So much of our economy is based on natural resource economies from our forests, our bays, fishing, boat building, tourism and recreation, forestry and aquaculture. We live here because of the extraordinary scenic beauty, and now is a time we need to protect what we cherish.
Thanks to the wise stewardship of local residents, fishermen and women, town planning boards, code enforcement officers, the work of indigenous advocates, tireless action of conservationists and the sheer magnificence of nature, we have an abundant and relatively healthy marine ecosystem here. One that we all enjoy.
READ FULL ARTICLE HERE (Written by Greenhorns founder/director Severine von Tscharner Fleming)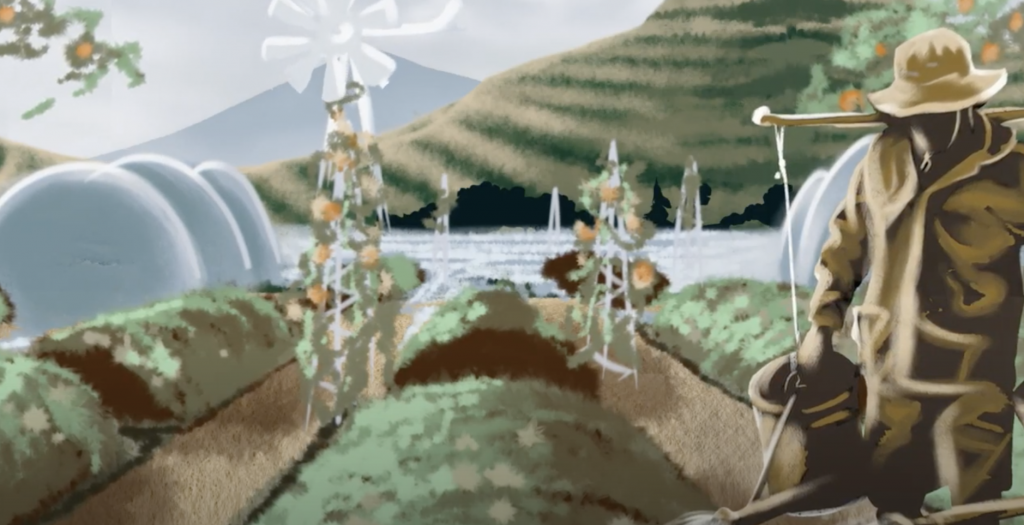 If you are one of the many people worrying about our food and where it comes from, you're not alone! And now there's a new reason to worry. A silent earthquake is fracturing our food systems. These new cracks are spreading all the way from digital giants in Silicon Valley and Seattle and shadowy asset management companies on Wall Street, through the industrial food chain…...heading for seeds... shop shelves...and the food on your table. So what's going on? (Find out more at www.etcgroup.org/who-will-control)
HERE is the accompanying report to the above video.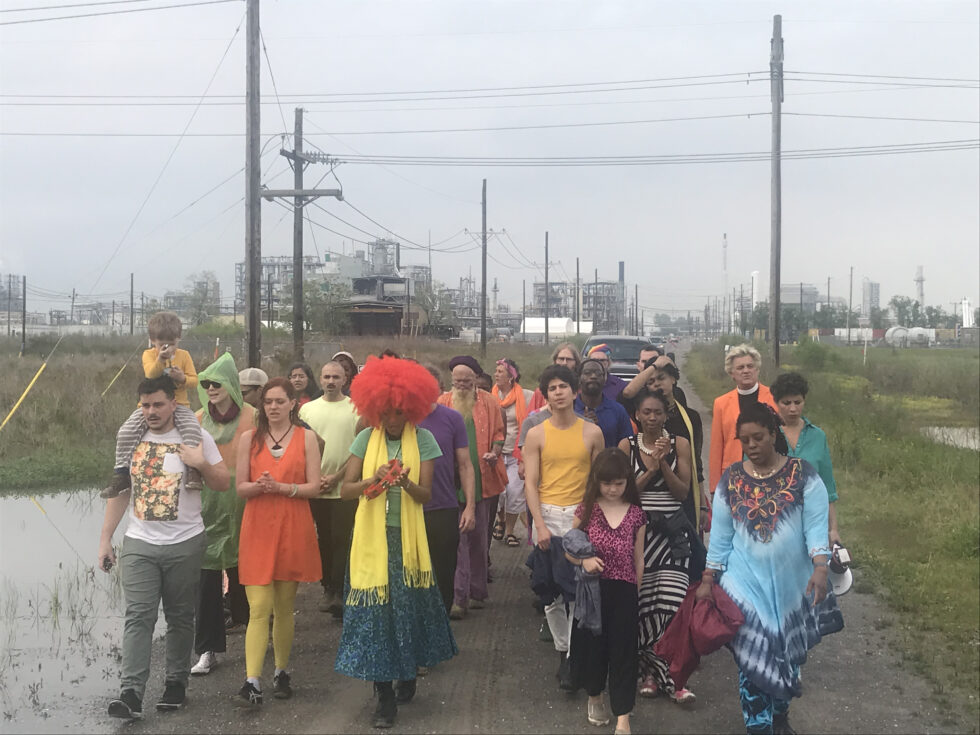 The Black Institute and The Church of Stop Shopping celebrate the end of Spraying Bayer-Monsanto's pesticide "RoundUp" in NYC Parks —The New Law will go into effect May 22, 2021
Longtime Community Leader and founder of The Black Institute Bertha Lewis and artist/activists Rev. Billy Talen and Savitri D from The Church of Stop Shopping worked with a diverse coalition of New Yorkers to encourage NY City Council to pass The Poison Parks Bill, which at long last bans the use of well-known cancer-causing pesticide Glyphosate in Public Parks citywide.
The bill was carried by Council Member Ben Kallos and passed unanimously on Earth Day April 22, after 7 years of activism, advocacy, detailed mapping, and the critical filing of Freedom of Information requests by the Church of Stop Shopping, which revealed racist patterns in applications of the toxin and increased exposure in low-income neighborhoods already burdened by environmental injustices. The Black Institute created the annual Poison Parks Report , instrumental in bringing council members on board. Other members of this coalition include Kindergarten Teacher Paula Rorgevich, Doug and Patti Woods, the Richman Law Group and Beyond Pesticides. It has yet to be signed by Mayor DeBlasio but will go into effect May 22nd.
Environmental Justice advocates believe that the Poison Parks Bill, which is the most robust in the country, can be duplicated in many other communities throughout the US, increasing pressure on the Federal government to enact a national ban as exists in Germany, France, Australia, and many other nations and regions. At the public announcement Director of the Church of Stop Shopping Savitri D said,"Let this work be a beginning, an alarm, a symbol, a salvo —- let's learn how to exist on earth without killing the earth." Watch HERE
The success of the bill is testament to collaborative strategies developed by Earth Justice movements around the world. Activists create visibility and pressure while advocates lobby effectively and build constituent support. To that end, The Church of Stop Shopping created dozens of public events, performances, and interventions against the use of glyphosate (commercially known as Monsanto's RoundUp) in NYC's public spaces, and publicized the issue in communities throughout the US and beyond. They led the annual "March Against Monsanto" parades in Miami, Chicago and New York and, in 2016 opened for Neil Young on his "Monsanto Years" tour. They have also "visited" the largest glyphosate factory in the world in Luling, Louisiana and laboratories in Davis, CA; St. Louis MO; Boston, MA; and Chicago IL.
"You put your blanket down, maybe you're laying with the love of your life, And while you're kissing and smooching you're getting poison all over you. That's nasty." Bertha Lewis, The Black Institute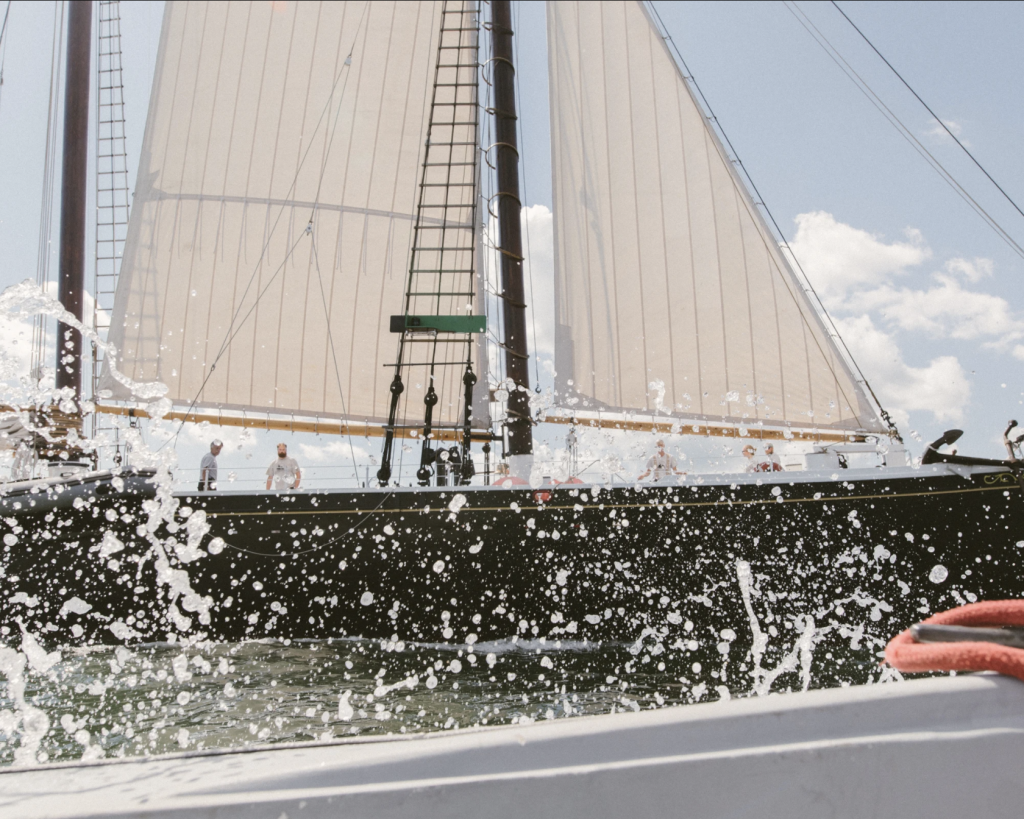 For the first time in over 100 years, agricultural freight has been transported by sail from Maine farms into Boston Harbor. Maine Sail Freight is both an art installation and a platform for an important discussion about trade and how a look into the past might give us a glimpse into the future of trade and how it might affect fishermen and farmers in the region.
After you check out the amazing PHOTOS from Lawrence Braun, take some time to WATCH a film about Maine Sail Freight from The Greenhorns to get a better understanding of the vision and concept behind this project.
Maine Sail Freight was a project of the Greenhorns and was part of our work to support farmers and a diversity of collaborators with a commitment to the rebuilding of rural economies through sustainable agriculture, small business entrepreneurship, and teamwork.
We have also supported multiple other sail freight projects, including Vermont Sail Freight and Caribbean Sail Freight.
Thanks to partners Crown of Maine Organic Cooperative, MOFGA and Maine Grain Alliance for their support.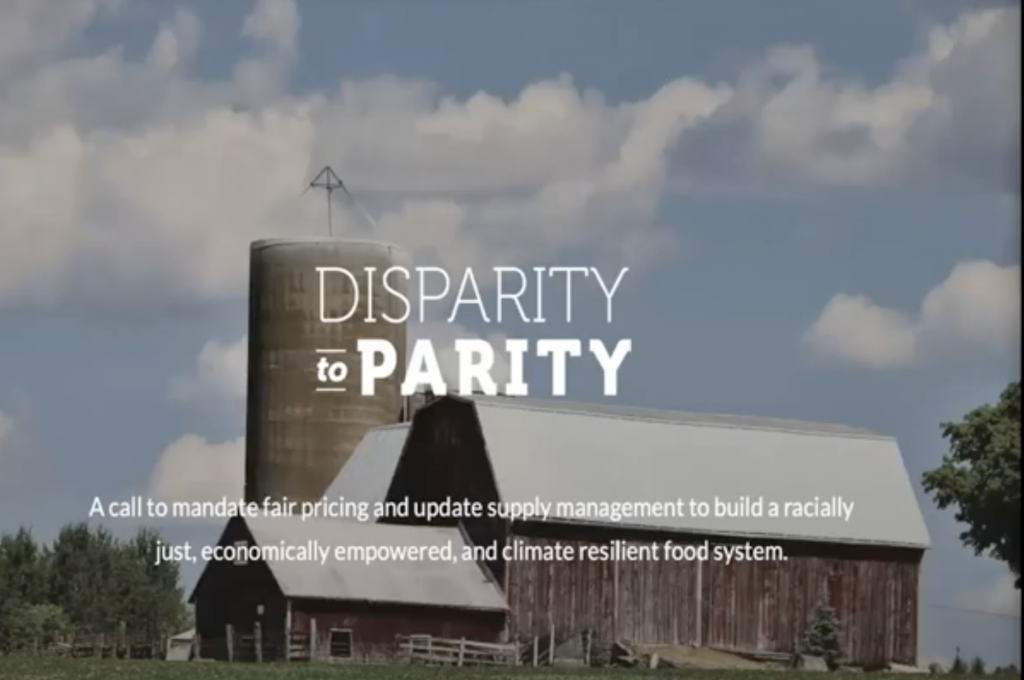 Disparity to Parity: Balancing the Scales of Agricultural Policy for Racial Equity & Climate Resilience
Earth care requires wise agricultural and food policies that mandate fair pricing and update supply management to build a racially just, economically empowered, and climate resilient food system. In short: moving from Disparity to Parity.
Please join the National Family Farm Coalition, Federation of Southern Cooperatives, American University Center for Environment, Community, and Equity, and our partners in a roundtable conversation to dig deeper into the history of disparities in our food system and policy ideas that can move us toward achieving parity. This will be the first in a year-long series.
Featured Speakers:
Cornelius Blanding - Executive Director of the Federation of Southern Cooperatives/Land Assistance Fund
Liz Henderson - New York Farmer, Northeast Organic Farmers Association
Jose Oliva - Campaigns Director, HEAL Food Alliance (Health, Environment, Agriculture, Labor)
George Naylor - Iowa Farmer, Past President of the National Family Farm Coalition (clarityonparity.com)
Sarah Lloyd - Wisconsin Dairy Farmer, Dairy Together
Co-hosted by American University's new Center for Environment Community & Equity; the National Family Farm Coalition; and the Federation of Southern Cooperatives/Land Assistance Fund
Co-sponsored by ActionAid USA, Agrarian Trust, Farm Aid, Food & Water Watch, Food Solutions New England, The Greenhorns, HEAL Food Alliance (Health, Environment, Agriculture, Labor), Johns Hopkins Center for Livable Future, National Young Farmers Coalition, North American Marine Alliance, Northeast Organic Farmers Associations-Interstate Council, Wisconsin Farmers Union
With deep gratitude to the AU School of International Service 2021 Practicum Team for their hard work on this project: Brad Wilson (farmer, mentor), Fatu Jambawai, Matt Penberthy, Emma Marks, Shivang Bhakti, Milagro Ventura, Nicola Rampino, Abigail Haughton, Emma Wilcher, Susan McRae and Loryn Baughman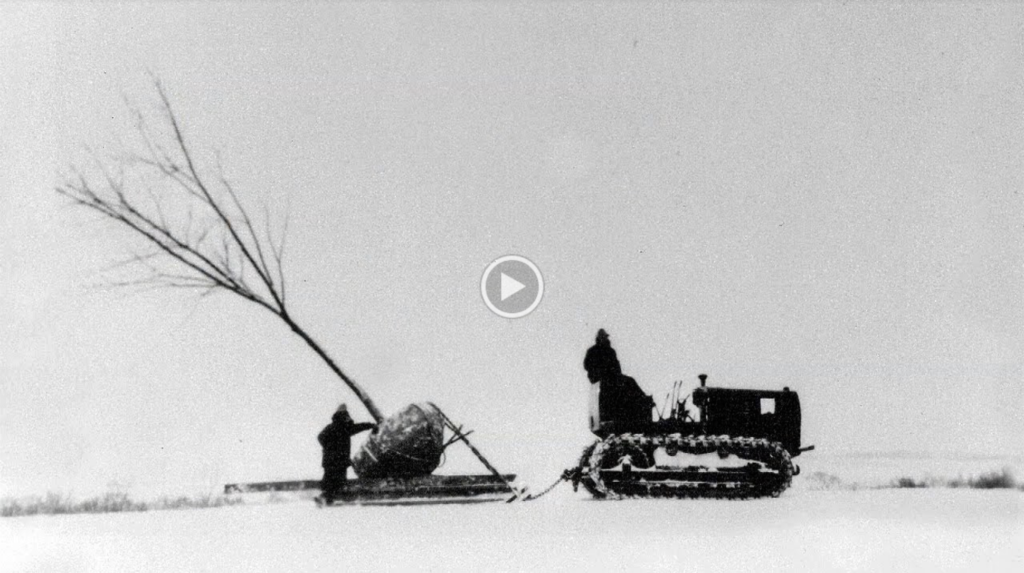 https://www.nps.gov/media/video/view.htm%3Fid%3D282CCF15-155D-451F-67991A3280E8BA3F
https://www.mnopedia.org/civilian-conservation-corps-minnesota-1933-1942
https://www.pbs.org/video/oregon-experience-civilian-conservation-corps/
https://www.arcgis.com/apps/Cascade/index.html?appid=a205b06f8d7e4c5ab5658e11951673a0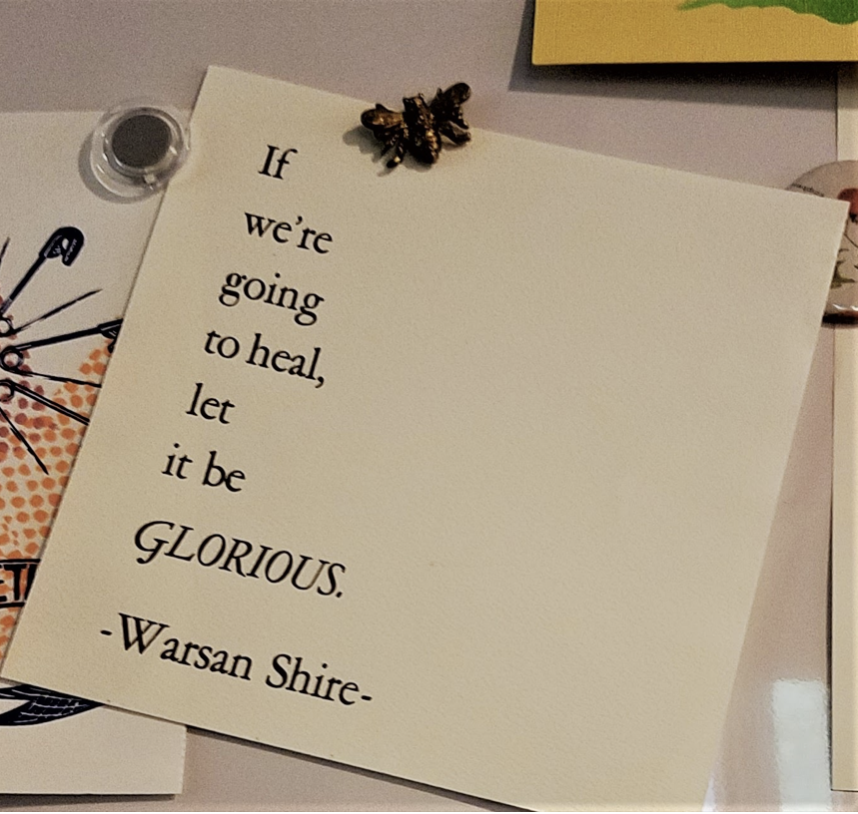 WEBINAR: strategizing to achieve racial justice, curb corporate capture, diversify farming, and steward land & water by updating supply management & fair prices.
The divisions between rich and poor, rural and urban, Black and White, landed and landless, Main Street and Wall Street look as wide today in the U.S. as they have ever been. To understand the depths, causes and remedies of this situation, a diverse group of farmers, activists and scholars began exploring the notion of parity and supply management together nearly two years ago. That journey has led to an array of essays, videos and conversations on parity, and how the lives of everyone involved in the food system would be changed with true parity and social peace.
The National Family Farm Coalition, Federation of Southern Cooperatives, and American University Center for Environment, Community and Equity are co-hosting a free webinar on Friday, April 23, introducing the Disparity to Parity Project, from 1:00pm to 2:30pm Eastern Time. You may register here.
This roundtable conversation is the first in a series to dig more deeply into the history and intersectionality of disparity in our food system, and the policy opportunities that can move us toward parity.
Featured speakers:
For some excellent insights into the discussion beforehand read this article featuring several of the webinar speakers: https://civileats.com/2021/04/14/could-fair-prices-supply-management-change-the-game-for-bipoc-farmers/.
This webinar is free, but click here to reserve your place today. After registering, you will receive a confirmation email with details for joining the meeting.
We look forward to seeing you.
In collaboration with: NFFC + Federation of Southern Cooperatives + NOFA-NY + HEAL Food Alliance + Wisconsin Farmers Union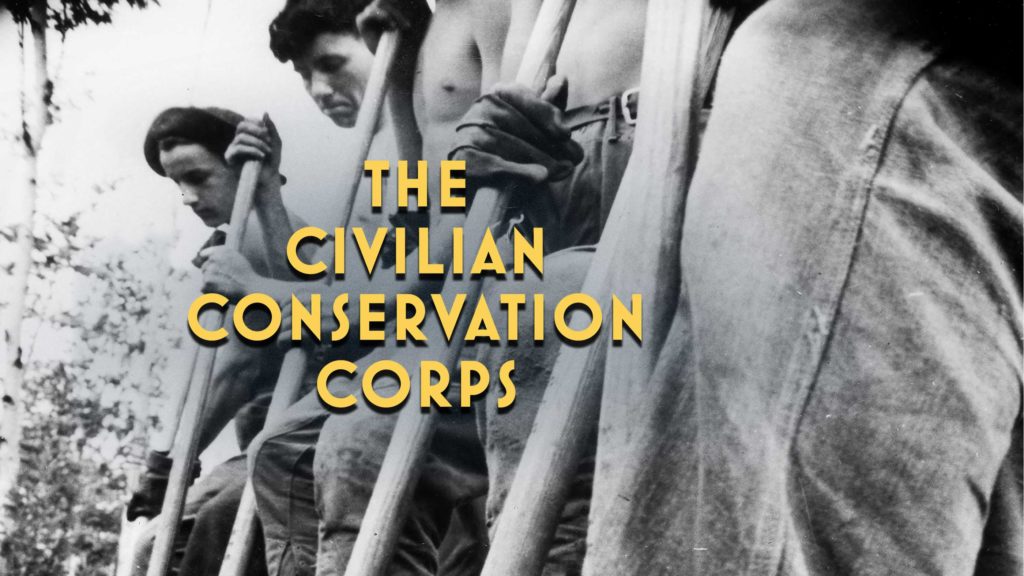 In March 1933, within weeks of his inauguration, President Franklin Roosevelt sent legislation to Congress aimed at providing relief for unemployed American workers. He proposed the Civilian Conservation Corps to provide jobs in natural resource conservation. Over the next decade, the CCC put more than three million young men to work in the nation's forests and parks, planting trees, building flood barriers, fighting fires, and maintaining roads and trails, conserving both private and federal land.
The CCC was President Roosevelt's answer to the environmental and economic challenges facing the country during the height of the Great Depression. Enlisting 250,000 workers in just two months, the CCC was an ambitious undertaking that brought several government agencies together. The Department of Labor recruited men from the ages of 18 to 25; the War Department clothed and trained them for two weeks, and the Department of Agriculture designed and managed the specific work assignments.
After planting three billion trees in nine years of service, the CCC dissolved in July of 1942. President Roosevelt's attempt at turning it into a permanent agency failed, yet the legacy of the CCC continues to live on in the hundreds of campgrounds, hiking trails and swimming holes still enjoyed by Americans today. In The Civilian Conservation Corps, four alumni Corpsmen share their experiences of poverty, racism, hard work and brotherhood from their time in the CCC, the tale of one of the boldest and most popular New Deal experiments.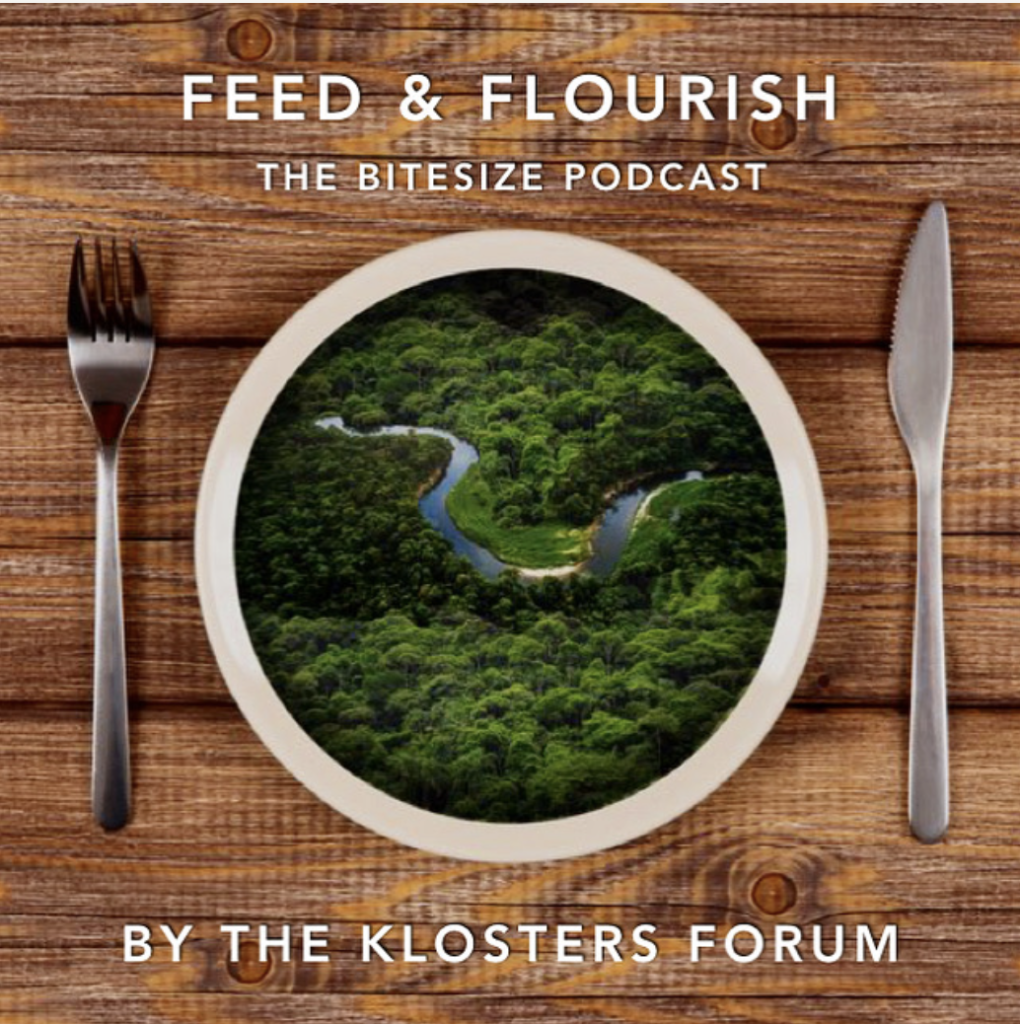 Hannah MacInnes is a Freelance Journalist and a regular interviewer and Podcast Host for the How To: Academy, chairing interviews, panels and debates across a wide range of subjects and current issues.
We are delighted to invite you to listen to a selection of experts in this year, 2020, the super year for nature and biodiversity. The future of nature – on which we depend to thrive and survive – needs action now.
Our broken food system is a major driver of biodiversity loss, but can be transformed and can be a pathway to biodiversity preservation – and regeneration. Our experts explain why, and explore how governments, businesses and individuals can make this happen.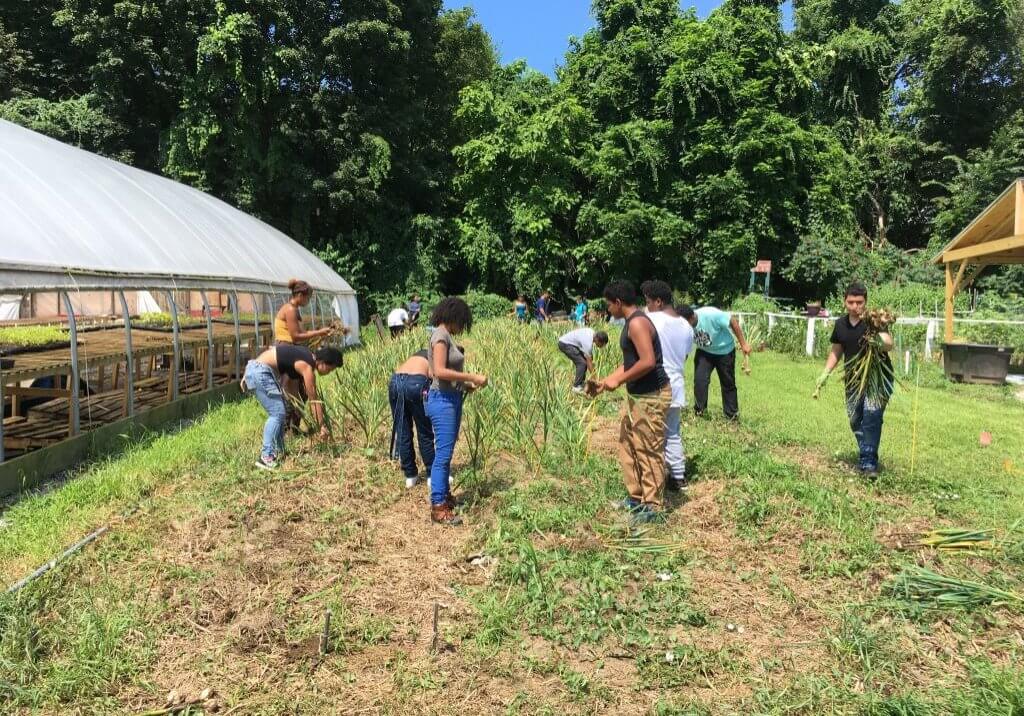 Massachusetts-based organization Nuestras Raíces is currently hiring for two positions at its 30-acre farm site in Holyoke, MA.
Nuestras Raíces is a grassroots urban agriculture organization based in Holyoke, MA. Nuestras Raíces' mission is to create healthy environments, celebrate "agri-culture," harness our collective energy, and to advance our vision of a just and sustainable future. Nuestras Raíces programs span across their 30-acre farm, La Finca, community gardens across Holyoke, and downtown commercial kitchen.
To apply, please see application instructions included in job descriptions.
Both roles have an intended May 1, 2021 start date.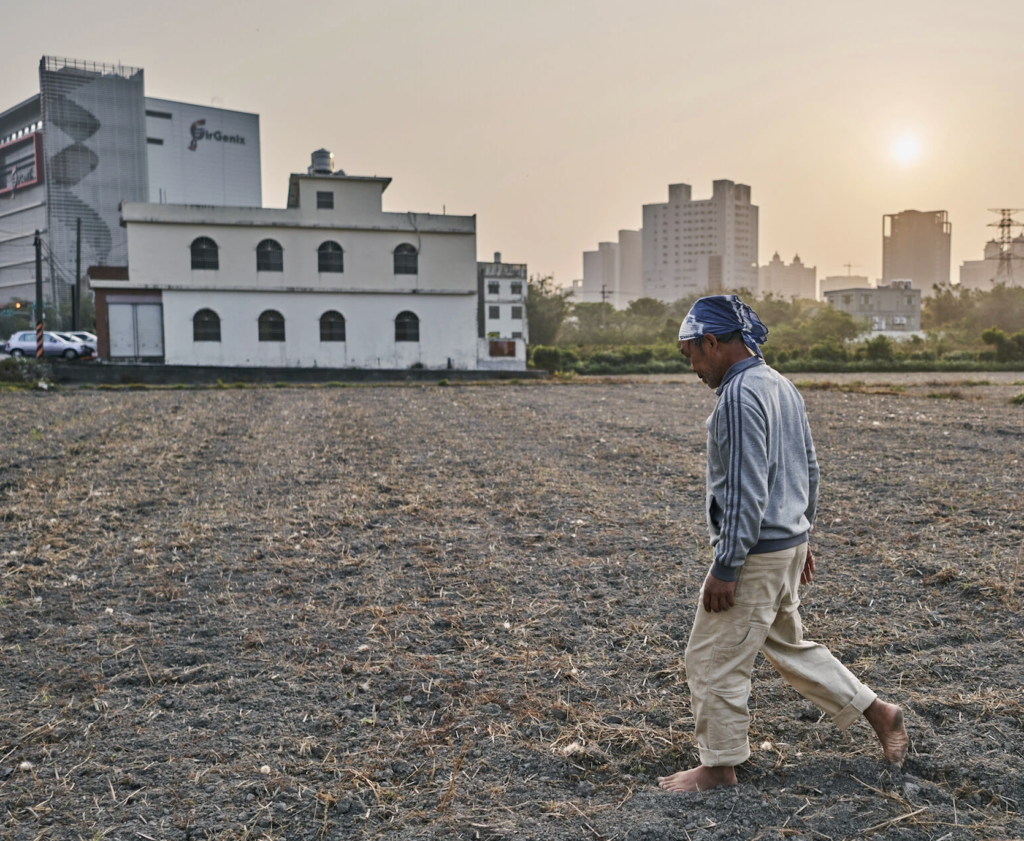 The island is going to great lengths to keep water flowing to its all-important semiconductor industry, including shutting off irrigation to legions of rice growers.
HSINCHU, Taiwan — Chuang Cheng-deng's modest rice farm is a stone's throw from the nerve center of Taiwan's computer chip industry, whose products power a huge share of the world's iPhones and other gadgets.
This year, Mr. Chuang is paying the price for his high-tech neighbors' economic importance. Gripped by drought and scrambling to save water for homes and factories, Taiwan has shut off irrigation across tens of thousands of acres of farmland.
The authorities are compensating growers for the lost income. But Mr. Chuang, 55, worries that the thwarted harvest will drive customers to seek out other suppliers, which could mean years of depressed earnings.
"The government is using money to seal farmers' mouths shut," he said, surveying his parched brown fields.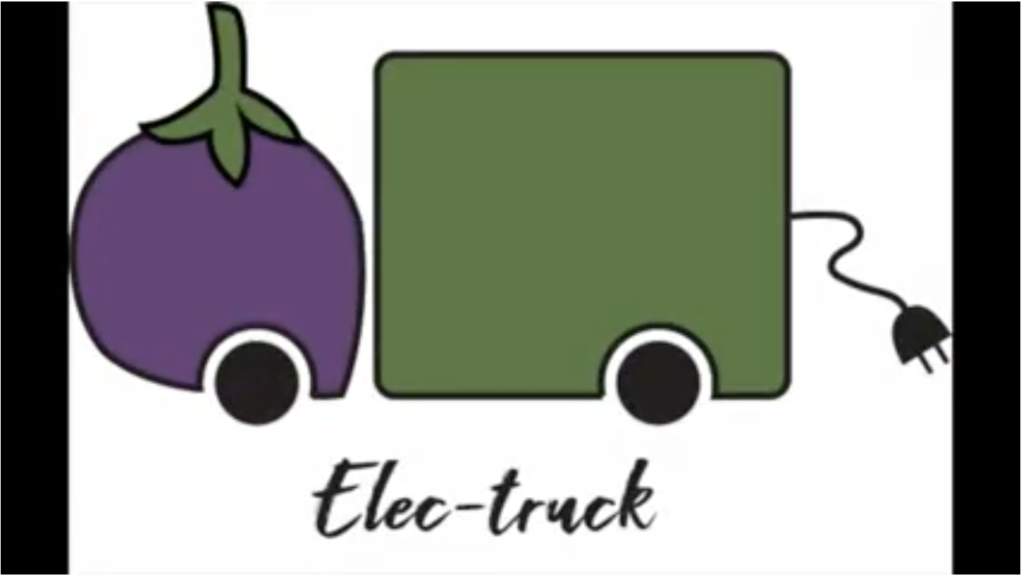 You may already know that we've been making big efforts to convert a variety of our farm's machines to battery electric power but this year we're tackling the farm's single biggest emitter: our delivery vehicle! We're going to replace our aging diesel van with a first-of-its-kind Elec-truck. By partnering with conversion pioneers at Ecotuned automobile we will convert a 6 ton Ford E450 cube truck into a clean, green, veggie-hauling machine – our farm's only delivery vehicle! So, as of later this spring, our farm will deliver every organic vegetable we produce to our hundreds of local families with zero emissions.

The project is costly and innovative and that's why I'm seeking your assistance. We want to both raise some money to reduce the financial burden but, more importantly, we want to RAISE AWARENESS that this kind of project is not science fiction and we don't have to wait for Amazon or Tesla or others to lead the way and follow a decade later. Nor should we allow the foot-dragging pace at Ford and GM and their kin to lead us further down our path to climate catastrophe. Big changes to the way we haul and deliver goods are already possible: in fact, most of the technology is already decades old! Please help to share this project widely as changing perceptions is really the bigger target of this project.

We sincerely believe that if people see a small farm like ours with limited means converting our only delivery vehicle to electric power it may change how they see their own personal and business decisions regarding emissions and transportation.

Help us get the word out and/or make a donation to ensure the success of this project and we will keep working tirelessly to provide the proof that change for the better is possible and attainable.

~ Reid AllawayTourne-Sol co-operative Farmles Cèdres, QC
www.gogetfunding.com/elec-truck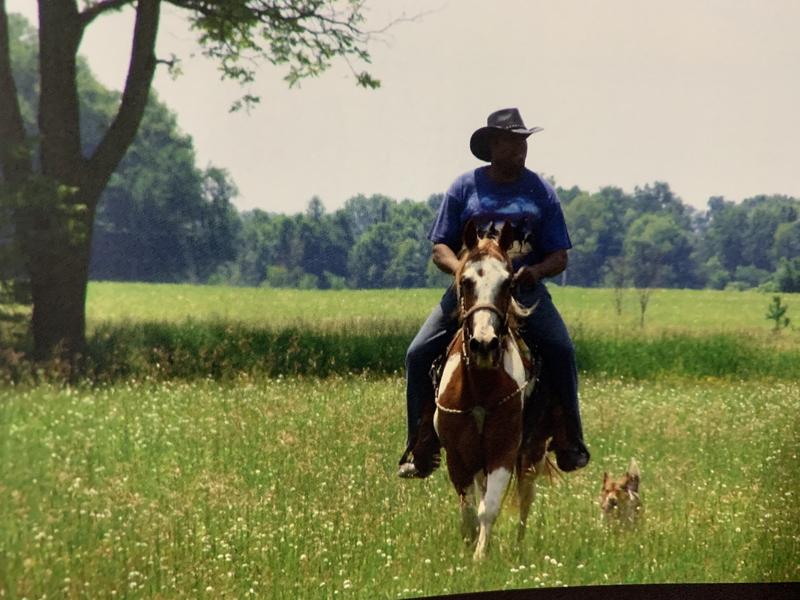 Bruce-Michael Wilson, was raised on 160 acres of farm land in Hopkins—a small town in Allegan County, Michigan. As a child, Wilson loved the ample space to roam and passed the time by helping his family with farm work. But as one of the only Black families who owned land in the area, Wilson knew they stood out.
"It wasn't necessarily an inviting place, you know, to begin with. But, with all that said, it turned out to be the best thing and the best place that we could have ever moved to," Wilson said.
After college, Wilson went on to a career in real estate and investing, but he always felt the same connection to land that he did as a child. So in 2019, he bought a USDA-Certified Organic Farm called Groundswell Farm in Zeeland, Michigan. Now, he is using the farm as a business and as an opportunity to teach the next generation of children, particularly Black children, about the rewards of farming and being a steward of land.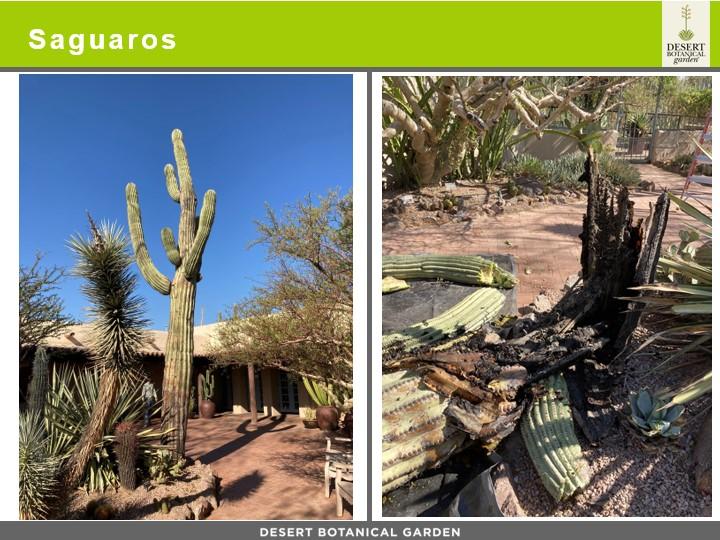 February 24, 2021
Agriculture has been a major part of the state's economy for a very long time, but droughts and heat waves have made many farmers' jobs more difficult.
But researchers from the University of Arizona and elsewhere around the southwestern U.S. and Mexico say they have a way for farmers to deal with climate change, while producing more and healthier food and using less water.
LISTEN TO THE FULL AUDIO HERE.
Gary Paul Nabhan is a research scientist at the Desert Lab on Tumamoc Hill at the University of Arizona, and a lead co-author of the research. The Show spoke with him for more about how big of a change we might need.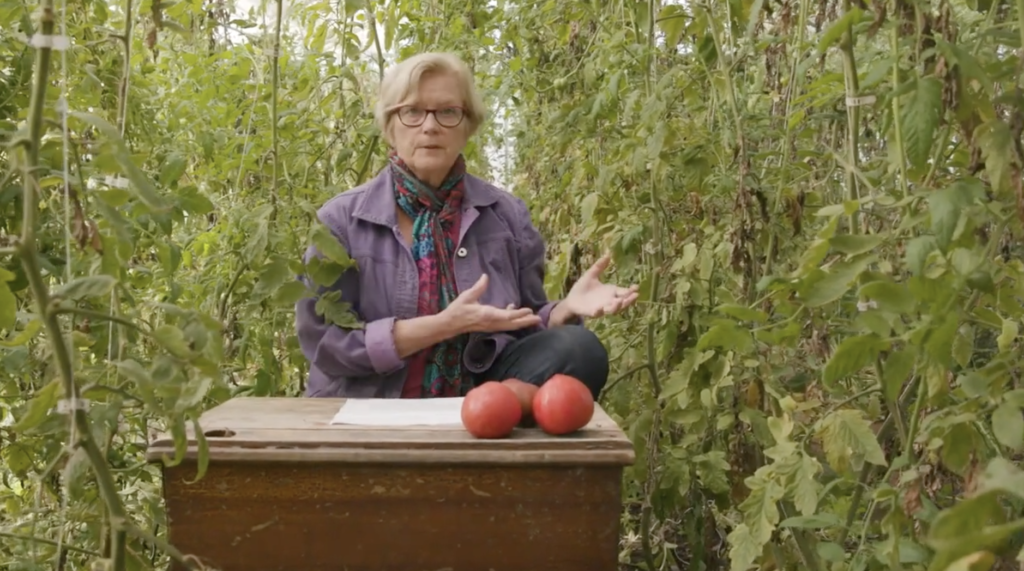 Farming has always been a risky business. But today, extreme weather events and trade wars are creating challenges that threaten food production and jeopardize farmers' livelihoods. We must work to keep farmers on the land and in business.
We know that climate change impacts agriculture. Farmers are on the frontlines of climate change. The changing climate necessitates urgent action, and farmers are an essential part of the climate solution. Climate change could jeopardize agricultural productivity, alter the nutrient content of crops, increase the price of food, and create other challenges. We need to support farmers in mitigating the effects of climate change now.
We also know that agriculture impacts climate change. Agricultural activities contributed 8.4% of total US greenhouse gas emissions in 2017. We can reduce that number and sequester more carbon in the soil by providing farmers with more diverse, voluntary, incentive-based conservation options. Farmers are already environmental stewards and have a clear interest in adopting conservation practices and renewable energy systems, based on adoption rate increases in the last USDA Census of Agriculture.

Luckily we don't have to reinvent the wheel. USDA already has a suite of research and conservation programs that we can build off of. Unlike other industries, agriculture is unique in that crops can draw down carbon from the atmosphere and store it in the soil. Farmers are an integral part of the climate solution. This bill aims to give farmers the tools they need to become net-zero by 2040.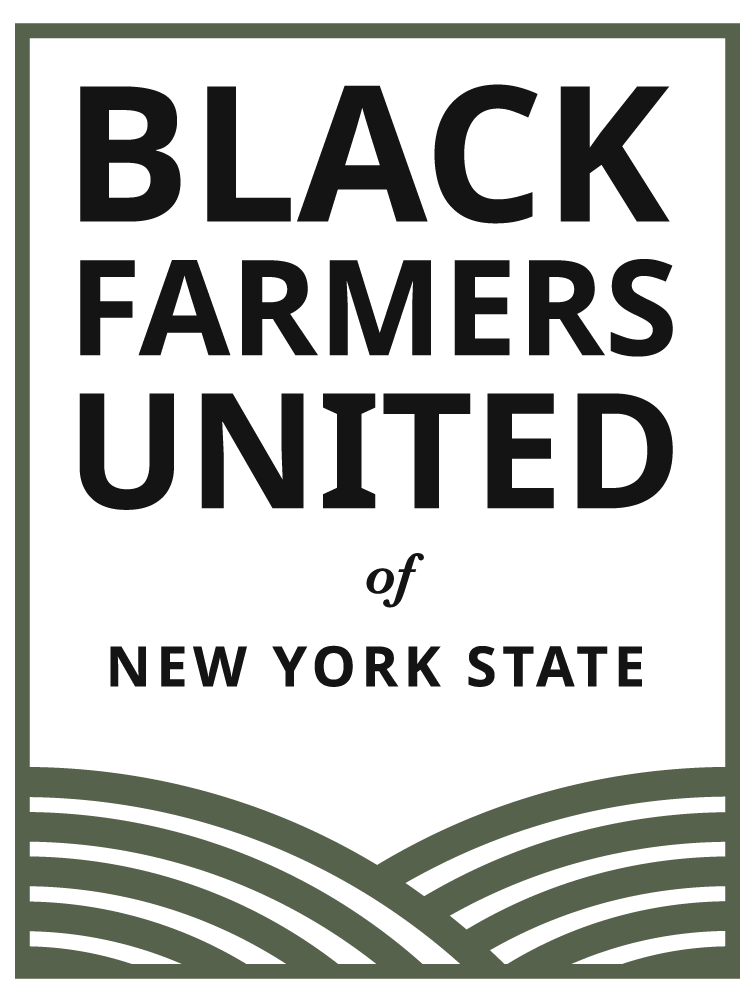 REQUEST FOR PROPOSALS
Black Farmers United - NYS POLICY-ADVOCACY STRATEGY CONSULTANT

Black Farmers United - New York State (BFU-NYS) is a group of more than 20 Black farmers, educators, food justice activists and black-led community-based organizations from across New York State advocating for equity and opportunity. We began organizing in April 2019, in response to the latest Census of Agriculture data illustrating these glaring racial disparities:
Only 0.24% of farmers in New York State are black, 139 black farmers out of 57,000.
White farmers have more than 500 times the land of black farmers.
Black farms receive 60% fewer government subsidies and support.
Black farmers make $1 for every $5 a white farmer makes in New York State.
Black farmers make less than any other group, netting -$903 annually while the average farmer's net income is $42,875.
Together, our group of Black farmers and activists developed and shared these 9 Solutions for Racial Inequity in New York Agriculture with New York State Commissioner of Agriculture Richard Ball and his staff. The current COVID-19 pandemic has only widened these disparities, and the heightened awareness of state violence on Black lives has brought attention to long-standing inequities in health, employment, and food. The time for New York State to institute systemic change in support of Black Farmers is now.

Overview of this RFP BFU-NYS is seeking a consultant who can work with its membership to develop strategy around the 9 solutions, support organizing around advocacy opportunities to pass policy in support of the solutions, and facilitate policy-advocacy training for the membership to facilitate continued success.
Desired outcomes from retaining this consultant are:
Members engaged in development of campaign strategy to pass policy in support of 9 solutions.
Creation of and agreement around a campaign strategy document that can be used to engage membership in advocacy efforts.
Membership engaged in advocating legislators to pass policies that move forward 9 solutions.
Members understand how they can participate in the process of drafting legislation, and what constitutes lobbying and legal considerations for non-profit staff.
ExperienceMinimum of at least five-years of policy, advocacy, and organizing leadership (preferably in New York State). Specific experience with food and farm policy is a plus.
Work Environment Remote work is required, New York-area residents preferred. Travel for lobby day(s) may be required (when possible- post COVID-19).

To ApplyTo apply, submit the following items to [email protected] with the subject line "Consultant RFP":
One-page cover letter
Your resume/CV
Proposal with deliverables you would facilitate in order to support Black Farmers United in fulfilling the desired outcomes listed in the "Overview of this RFP" (above)
Compensation requested to carry out to the deliverables you propose
Proposals will be reviewed starting March 19, 2021 and will be accepted until the position is filled.

For further information, please visit our website at blackfarmersunited.org.

Black Farmers United NYS is fiscally sponsored by Farm School NYC. As an Equal Opportunity Employer, Farm School NYC is committed to creating a workplace that respects and values diversity of cultural, ethnic and experiential backgrounds. People of color, differently-abled people, and LGBTQ people are strongly encouraged to apply.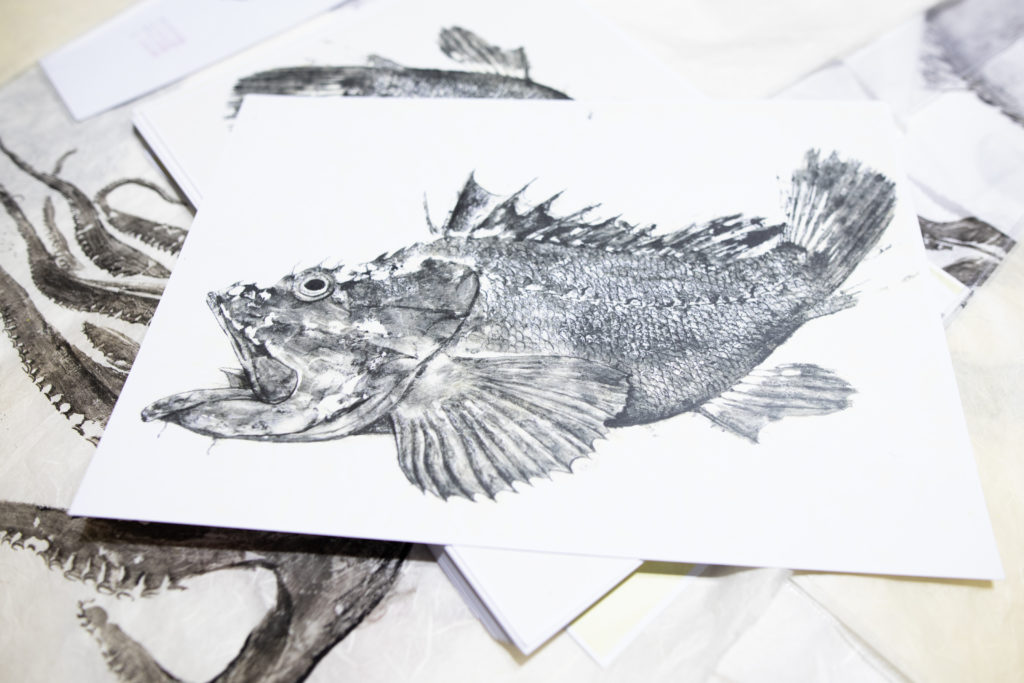 Join Greenhorn's project, Seaweed Commons, at Slow Fish 2021!
Severine v T Fleming will speak about protecting wild seaweed ecosystems amidst a growing industrial aquaculture industry, concerns around the over harvest of Rockweed in Maine, and coalition building within the wild-harvest community alongside other active and thoughtful leaders in the marine sector including our friend Amanda Swiminer of Dakini Tidal Wilds. The panel they are participating in - Aquaculture Deep Dive Session - will take place on March 25 at 12:30-3:45 pm E.
Slow Fish 2021 is a collaborative gathering of fish harvesters, fishmongers, chefs, educators, researchers and advocates from across North America and beyond working to create more direct supply chains based on Slow Fish values of providing good, clean and fair seafood for all.Register below.
Scholarships are available!
https://hopin.com/events/slow-fish-20
Finally, an event where I can learn about good, clean, and fair seafood. Join me at Slow Fish 2021 - Registration is now open! Slow Fish 2021 is a collaborative gathering of fish harvesters, fishmongers, chefs, educators, researchers and advocates from across North America and beyond working to create more direct supply chains based on Slow Fish values of providing good, clean and fair seafood for all. Join us!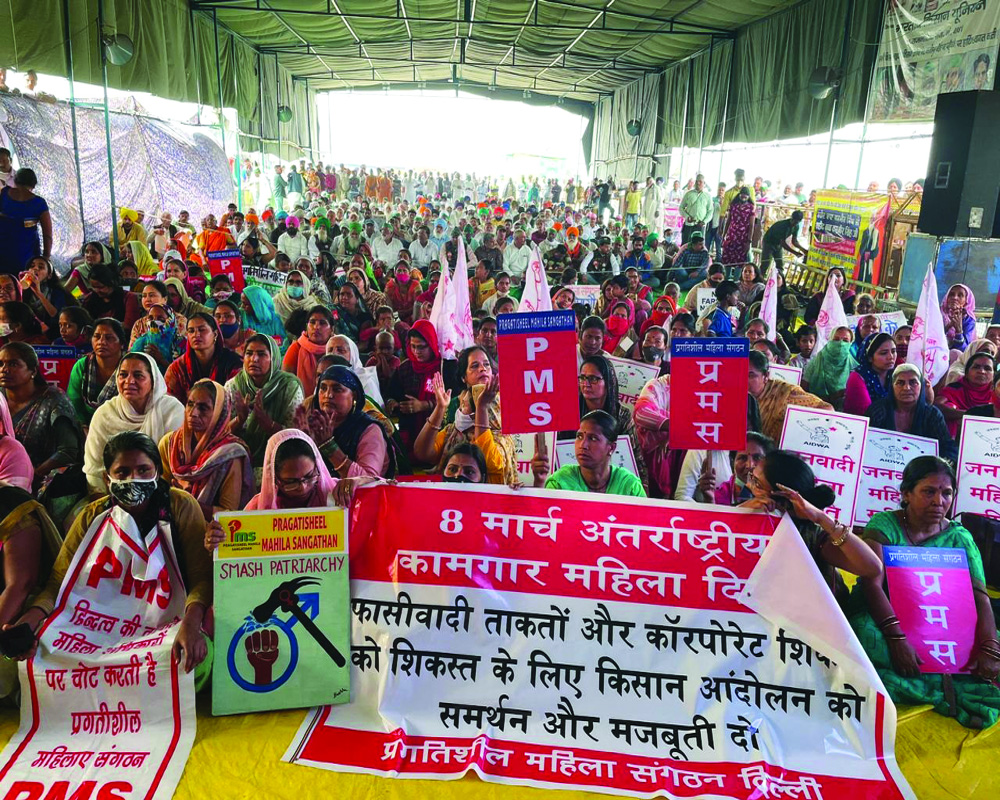 Tuesday, 09 March 2021 | Indra Shekhar Singh
As an orange sun hung over the Tikri border; Rakesh Tikait along with other leaders was addressing the gathering of farmers on the 99th evening of the farmers' revolution. To mark the 100th day, plans were to be made. Farmers were preparing to block the National Highway into Delhi for five hours; a task they did well and peacefully. Tikait gave a call again to farmers around the nation "to be prepared for the harvest" and to bolster the revolution simultaneously. Speeches ended and a selfie frenzy began. The young, the old, the media and the police, all wanted to be in this moment as it was special in the history of the world. Winter, spring and now summer, yet the farmers' revolution lives on.
But far from the maddening crowds, the revolution had got a new friend. Against public advice, he kept ramming into the yellow police barricades, trying to enter Delhi. I caught him red-handed. Shyly, he ducked and began to look at the carrot shavings. His mind was yet to understand why humans used barricades. The suspect was big, blackish and middle aged. His curved big black horns made him stand out; he was an Indian humped bull.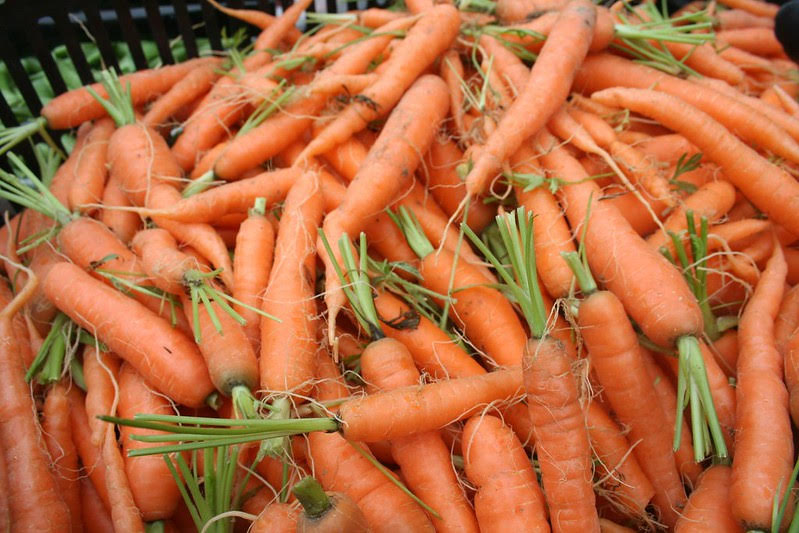 Camp Chewonki is a nature-based overnight camp and expedition-based youth leadership program for boys, girls, and non-binary children. Overnight campers are aged 8-15 and spend 10 days or 3 weeks at camp. The overnight camp program focuses on building cabin community, building skills and knowledge in a core curriculum, and learning about backcountry travel on multi-day remote cabin trips. Participants in our Leadership Expeditions are aged 14-18 and spend 3 weeks or 5 weeks learning leadership skills, remote travel, and a robust sense of self. The focus of Farm & Food Systems at Camp Chewonki is to teach campers about the ways humans use farms to support their communities. This includes caring for animals, cultivating the land, and using natural fibers to create practical items for others. Campers learn about sustainable farming practices, the value of meaningful work, and the joy of being in service to others. The Activity Head is responsible for training and supervising staff during activity time as well as teaching lessons and activities that have been developed by year-round farm-based educators.
The Farm & Food Systems Activity Head collaborates with our Farm Crew. The Activity Head also collaborates with the Activity Coordinator to plan and facilitate special camp events. As a member of the support staff, the Activity Head provides additional camper coverage as assigned.

Position Title: Activity Head
Employment Category: Category H/Seasonal
Permanent/Temporary: Seasonal
Reports to: Camp Director & Activity Coordinator
Exempt/Non-exempt: Exempt
Benefits Eligible: No
APPROXIMATE 2021 DATES AND SALARY RANGE:

Position Start Date: June 12, 2021
Position End Date: August 16, 2021

Starting Salary: $2575 (salary increases with increased experience)

Incentives: $200 Lifeguard Certification, $200 Wilderness First Responder Certification as it applies to the specific activity area
For a complete description and to apply, please visit: https://chewonki.org/about/employment-opportunities/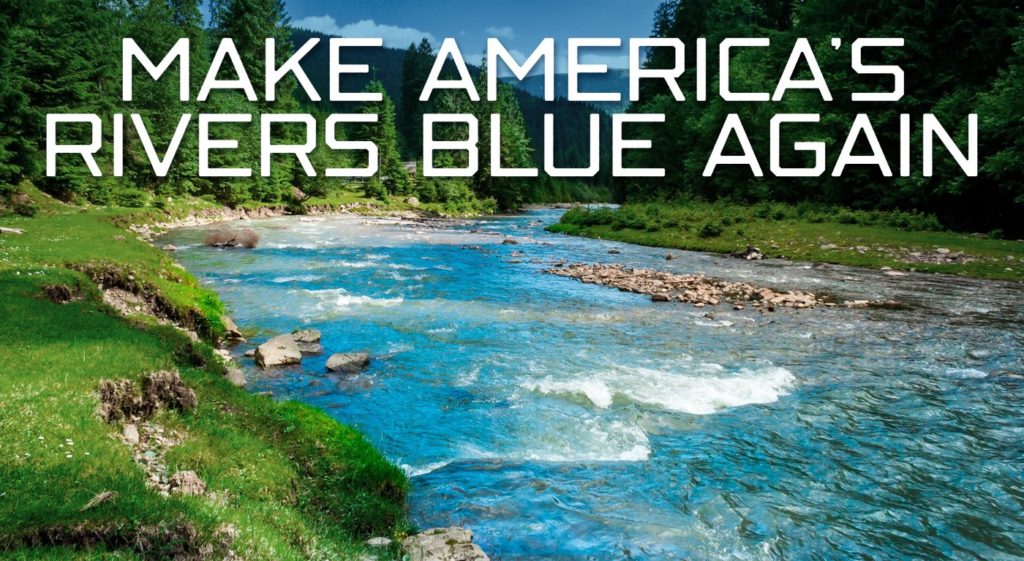 John is the founder of RE Botanicals and Nutiva, and 5 ecological nonprofit groups. He's written 4 books and co-producer of the film Kiss the Ground.
Two hundred years ago, before the Industrial Revolution, the rivers across North America ran clear and blue. Rivers from the mighty Mississippi to the Columbia flowed wild and clean into the sea.
In the 1800s and 1900s, the growth of manufacturing and agriculture across the continent brought prosperity to America, but at the great cost of unmitigated pollution. In 1969, Ohio's Cuyahoga River caught fire due to toxic runoff from nearby factories. This incident sparked the modern Earth Day movement and in 1972 helped pass the Clean Water Act, which established much-needed industrial regulations that considerably improved water quality in the United States. Unfortunately, lawmakers overlooked the negative impacts of agriculture on America's waterways.
The food industry is complex and, like all established industries, focused on staying profitable. Today's agricultural practices result in rainstorms washing pesticides, fertilizers, feedlot manure, and bare soil into our waterways and oceans, turning rivers from clear reflections of blue skies to hues of greenish brown.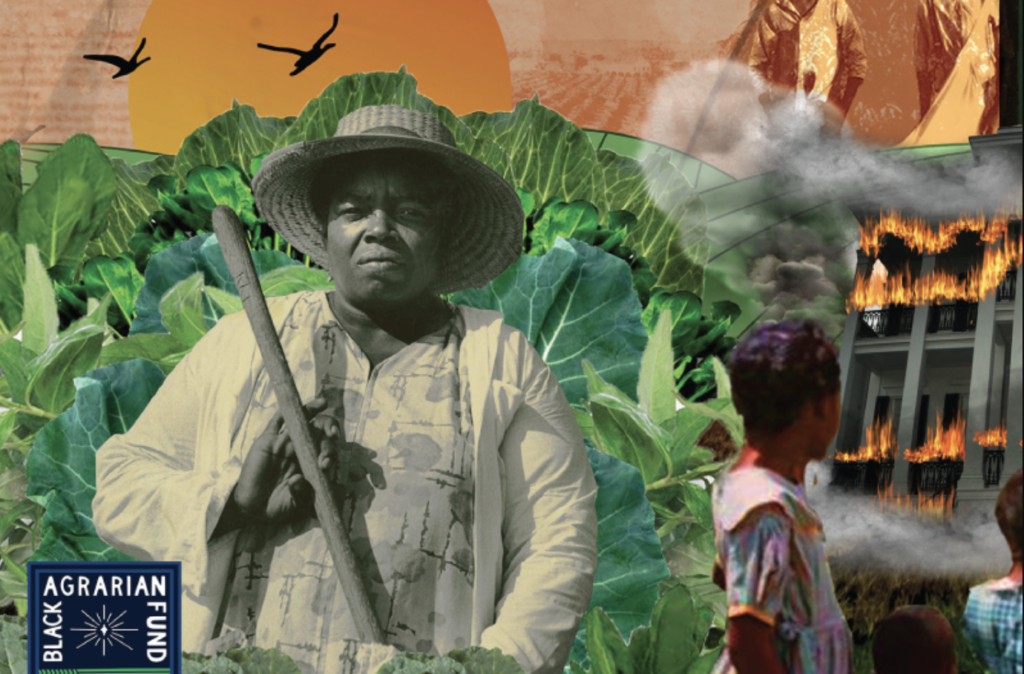 American Rescue Plan & Black Farmers: Today, one year into the COVID-19 pandemic, a landmark $1.9 trillion relief package was signed into law that will provide desperately-needed relief for millions of working-class people — including direct payments, expanded unemployment benefits, significant child tax credits, and more. The relief package also includes $5 billion in debt relief for Black farmers and other farmers of color, in what is being called "the most significant piece of legislation with respect to the arc of Black land ownership in this country."
Rural Electric Co-op Reform: Last week, the newly-formed Rural Power Coalition sent a letter to Congress, urging them to enact a list of policies to support rural electric cooperatives across the country. These policies would directly benefit millions of rural people who are struggling to pay their bills in the midst of the COVID-19 crisis — providing an immediate moratorium on utility shutoffs and $100 billion to support utility debt relief. Learn more about the campaign and sign-on to support.
#JxnNeedsWater: Nearly a month after winter storms wreaked havoc on infrastructure across the South, many households in Jackson, Mississippi remain without water. Please support local mutual aid efforts in Jackson! People's Advocacy Institute is working to raise $2M in emergency support funds, and we encourage folks to support NEC member Cooperation Jackson, who is providing direct relief and will be building out longer-term autonomous solutions to this infrastructure crisis.
FULL BROWSER VERSION OF THE NEWSLETTER HERE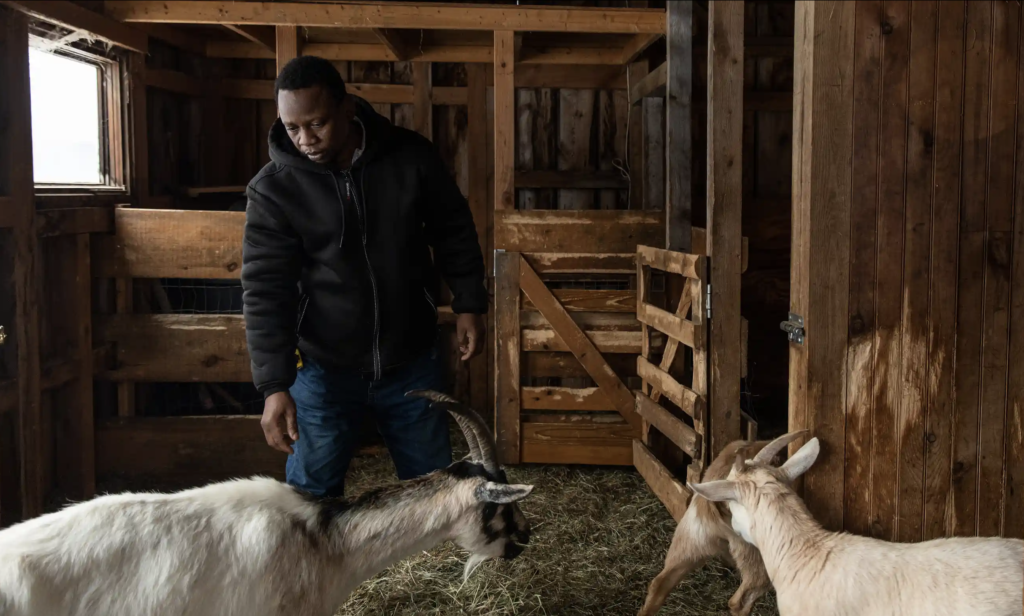 From The Guardian
A community of Somali Bantu farmers struggled for land security until the farm justice activists of the Agrarian Trust lent a hand.
Muhidin Libah stretched his arm overhead, tapping the head of a corn stalk and sending its leaves quivering in the August sun.
"About seven feet," he guessed, comparing the plant to his 5ft 6in frame. Corn was one of the first vegetables he and about 40 other Somali Bantu families planted when they began farming in Lewiston, Maine, in 2014. That was a decade after Libah had landed in the United States as a refugee, and 23 years after he'd been forced to flee Somalia's Jubba valley.
"I love corn," he said. Ground down, it can be used to make injera, a spongy flatbread that came to Somalia from Ethiopia; muufo, a drier fermented flatbread; soor, a corn grits porridge known as ugali in Kenya; or dozens of other dishes from Africa. "We're always trying to recreate the lives that we had back home."
Libah's community began arriving in Lewiston, an ageing mill city of 36,000 in America's whitest state, in 2001. Today, their population measures 3,000, but their quest to make a true home was ongoing until September, partly because farming is a key feature of the Somali Bantu way of life, and their long-term access to farming land had been uncertain. When they first arrived, "We could see all this green land, all these farms," Libah told me. But it was beyond their reach. "We did not know where to start," he said. "We did not know who to contact. We did not have any money." Since 2014, the community has had to re-establish itself on rented plots six times.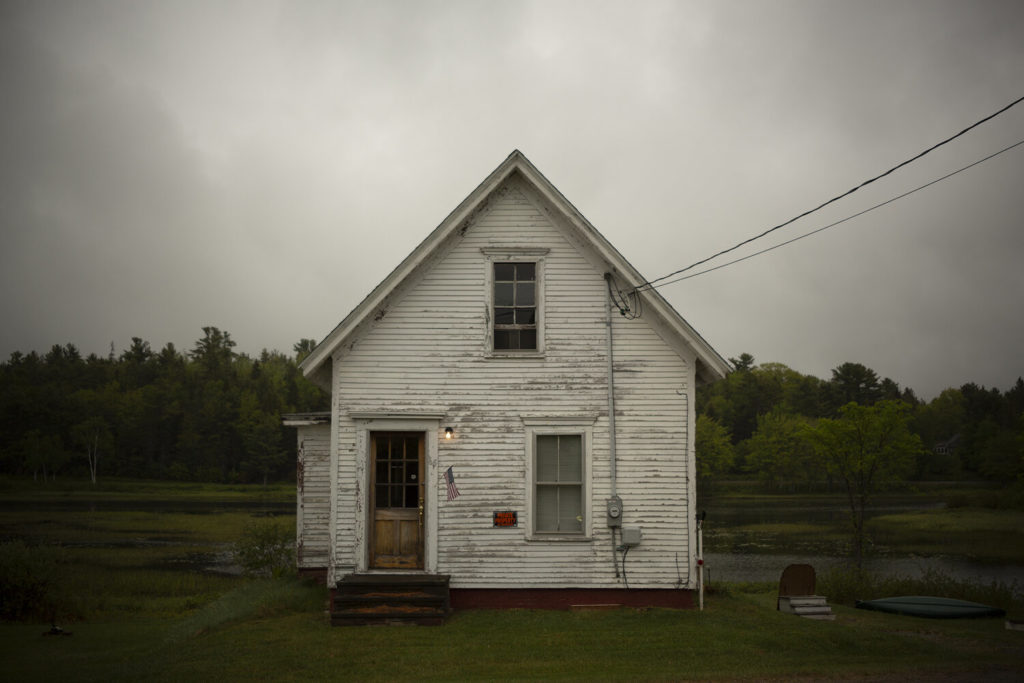 Noah David Smith is an award winning Director, Cinematographer and Photographer. He creates beautiful and evocative images with his natural aesthetic, distinct composition and elegant style. His technique is deeply rooted in strong portraiture, storytelling, natural light, and city streets.
Check out his photos from Down East Maine HERE and follow his Instagram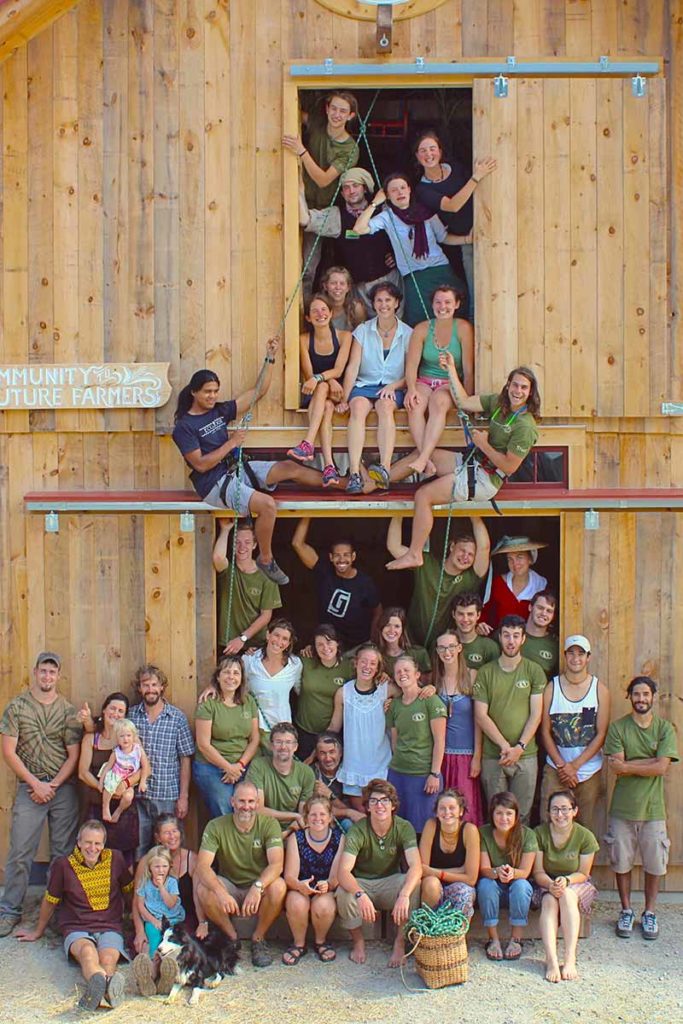 Who we are
The Kroka staff community is a diverse group of people from all ages and backgrounds who share a commitment to living simply and purposefully, while working together to share skills, knowledge, and values in a transformative way through high-quality outdoor education programs.
Kroka Expeditions is an equal opportunity employer. Decisions relating to hiring, compensation, conditions or privileges of employment and termination are made in accordance with applicable local, state and federal laws. These decisions are made without regard to race, color, religion, sex, sexual orientation, marital status, national origin or ancestry, age, or disability.
Currently Available Positions