← Back to news feed
job!
Posted:
September 10 2010
Americorps Intern position at Grow Dat Youth Farm in New Orleans--Application Deadline September 13th!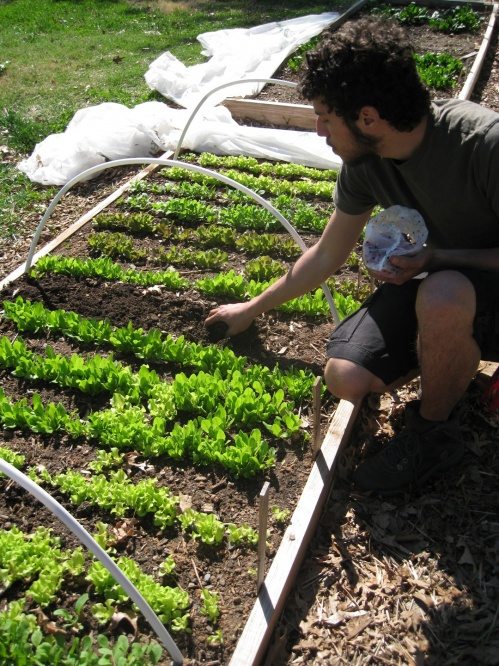 Who We Are:
The Grow Dat Youth Farm's mission is to nurture a diverse group of young leaders through the meaningful work of growing food. On our farm we work collaboratively to produce healthy food for local residents and to inspire youth and adults to create personal, social and environmental change in their own communities. Grow Dat is a place where people from different backgrounds and disciplines come together in research and practice to support public health, local economies and a sustainable food system in South Louisiana. Grow Dat is a new initiative based out of Tulane University.
What We Seek:
Grow Dat is seeking an Americorps Intern for the pilot year of the program. The position will require someone who is willing to learn and lead at the same time. The right candidate will be interested in working collaboratively, developing skills as an educator, excited about working with a diverse range of people, organized, detail-oriented, willing to do physical labor, and interested in growing food. This job will be an excellent opportunity for an individual interested in learning how to develop a youth-based social entrepreneurship project. The work you complete will be an integral part of the successful development of the Grow Dat Youth Farm. While it is important to be self-motivated and inquisitive if you are interested in working in this internship, there will also be ample opportunities to seek guidance and clarification from the project supervisor.
Read on for general job description!
General Job Description
Tasks will be defined by two categories--Administrative and Programmatic. Main work responsibilities are as follows:
Administrative:
Assist with the organizational infrastructure development, including developing systems for data management, office management, grant reporting, programmatic evaluation, payroll, etc.
Assist with curriculum development and organization of youth activities. Help create what will become the annual Grow Dat programmatic calendar.
Assist with development of volunteer program (engaging and managing volunteers).
Programmatic:
Assist with program logistics such as relationship development at partner schools, student recruitment and transportation.
The Americorps Intern will lead certain elements of youth programming and should expect to participate consistently on farm work days with the students and Grow Dat staff.
Participation in regular feedback sessions with Grow Dat Director and youth.
How to Follow Up:
The internship will run from December, 2010 to September, 2011. Applications for the position must be submitted by Thursday, September 13th, 2010. To learn how to apply for the position, contact Michael Pizzolatto at the Center for Public Service at Tulane University at
[email protected]
If you have questions about the position, please contact Johanna Gilligan at
[email protected]