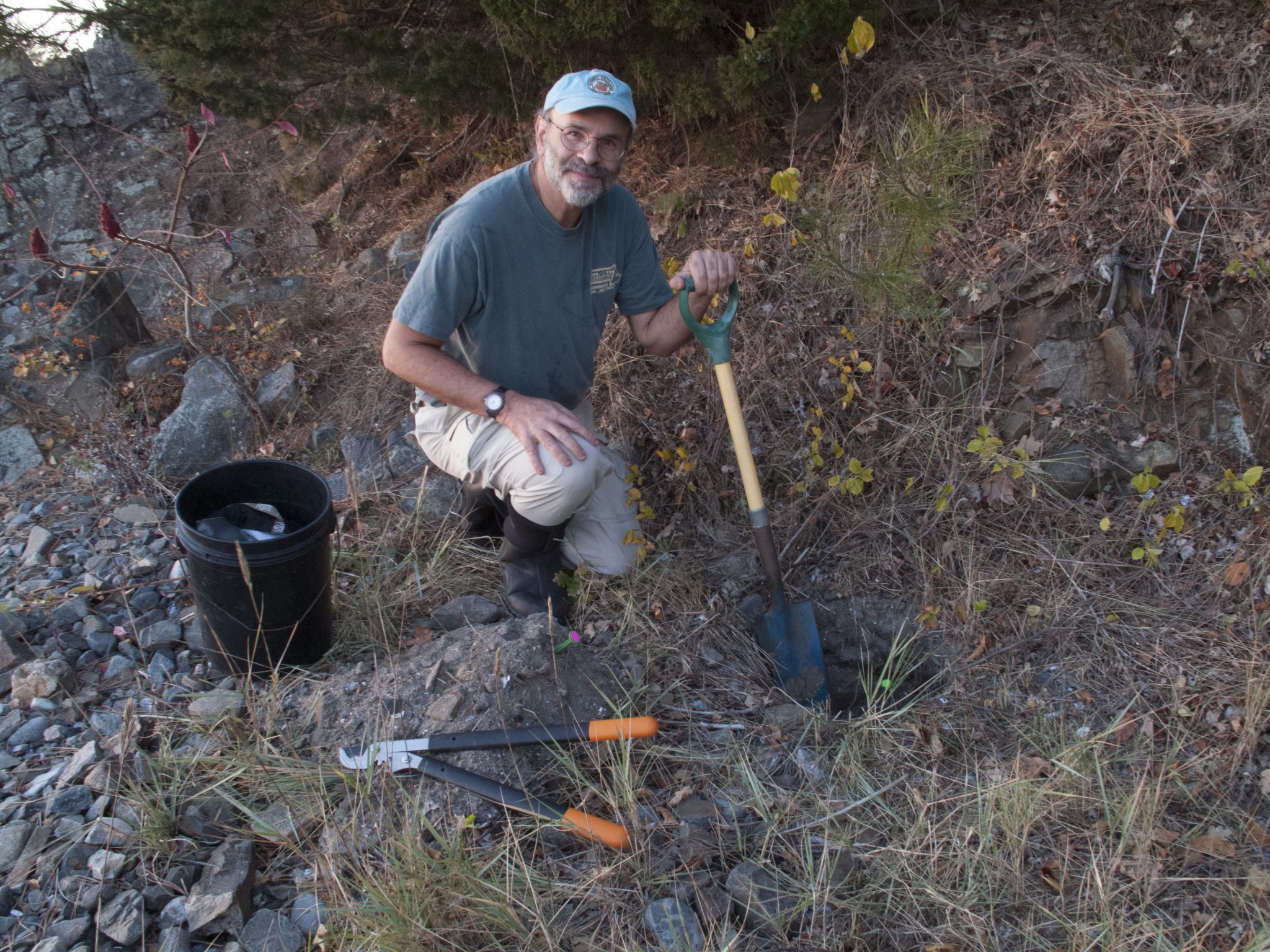 "Putting stinging nettle balls in the oven," Russ Cohen announces to me proudly when I can't guess what he's doing in the moment that I call. Amid the flutter of taking interview requests and preparing for a conference later in the evening, he is putting the finishing touches on his wild-fitted version of a 1950's-era recipe. He'll serve it as part of his presentation. Swapping frozen nettles collected last summer in for the traditional spinach, he's doing what he loves: "nibbling on nature"– and then sharing it with people.
In the following interview excerpts we discuss the rad new seed bank in his second refrigerator,  what native plants can do for organic farmers, the wonders of the mighty shagbark hickory, and the danger of commercializing wild plants. Anyone interested in learning more about Russ or contacting him for seeds can do so here.
GH: Can you briefly describe yourself and your work for our readers? Let's start with the work you've been doing.
I have been teaching folks about how to connect to the land through their taste buds— to nibble on nature— since I was a senior in high school in 1974. So that's over 40 years ago. I do about 40 programs a year all over New England and upstate New York, most of which are just walking around with folks in the woods and fields, looking at wild plants and mushrooms, and talking about what's edible— you know, explain how to identify it, what it tastes like, how to prepare it, if the Native Americans ate it, what kind of vitamins it has, whether it's a weed or invasive, native or non-native, the impact of picking, and all that stuff.
GH: And what are you transitioning into?
RC: I am going to keep doing that, but what I am doing in addition to that is that I am aspiring to be a "Johnny Appleseed" of sorts for native edible species and plant more of them in the landscape, so that there's more for more for everyone to benefit from, for people, for wildlife, the plants and the birds, pollinators, for everyone to benefit. So I have been gathering the seeds and nuts from native species.
I actually have a new fridge in my basement that's filled with the nuts and seeds of native species.
As it turns out, most of them need to go through "stratification" (exposure to cold) before they'll germinate, so the fridge is a good place to store them.
GH: Well that's awesome. What exactly are you hoping to do with these seeds?
RC: I have been distributing them to native plant propagators and people I know who want to grow more native plants. I am actually going to be contract-growing a lot of stuff. So I've been contacting plant nurseries, giving them a bunch of seeds, and say "OK, turn these into plants for me", and then I'll buy the plants back to distribute to organizations to grow out on their properties. I am giving these plants away. I am not charging anyone for anything.
GH: A good portion of our blog readership are organic farmers. Do you see native plants playing a larger role in their work?
RC: Yes, at least where opportunities exist to grow native species in or around organic farms. Native edible species benefit birds, pollinators and other wildlife as well as offer food harvesting opportunities for people. This is a better alternative than collecting these species from natural habitats, where, unfortunately, I have been distressed to see damage to wild plant populations caused by commercially-driven harvesting.