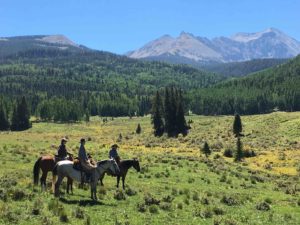 The Quivira Coalition, a Santa Fe­ based nonprofit that builds resilience by fostering ecological, economic and social health on Western working lands, is seeking an Education and Outreach Coordinator. The chosen candidate should understand the connections between land health, working watersheds, and good food. In addition, they should also have a genuine passion for helping others develop the knowledge and skills to contribute to vital food and agriculture systems and healthy watersheds and soil.
The coordinator should be a people­ oriented organizer who has worked with agricultural producers and/or in experiential education. They should possess strong communications, logistics, and event management skills. An ideal candidate would enjoy working with ranchers, land managers, farmers, and the public and is dedicated to about solving
current food production, agriculture, and land health challenges. This person should also live in or near Santa Fe, New Mexico (or be willing to relocate), have the flexibility to travel to farms and ranches, and have experience in large and small event management.
The coordinator will work closely with Quivira staff to support successful educational programming. This includes land health workshops, a variety of agrarian trainings and the annual Quivira Conference (conference coordination comprises approximately 50% of this position). Additionally, this person will work closely with director to build capacity in the Education and Outreach program and expand its scope. Specific duties and responsibilities include: (more…)