Here is the 2nd in a series of profiles of young farmers in America, written for The Greenhorns by Amelia Spilger. These short young farmer profiles will help inspire and shape our collective understanding of the movement with specific examples of lives lived. Think of it them case studies in the PHD program we are running on young farmer affairs!
Mendocino Organics

Paula Manalo is digging in to a new field of study these days. She is one of four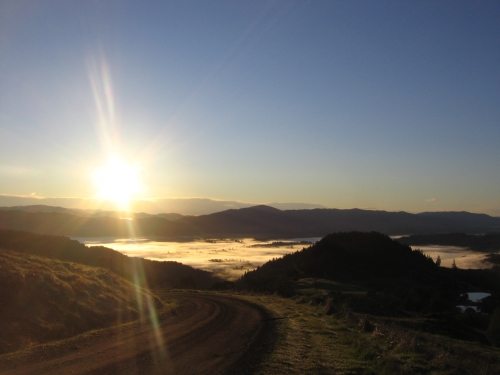 women farmers who are co-writing the Greenhorn's Guide for Beginning Farmers, and has recently taken on the role of Managing Director of this practical, hands-on guidebook "written by young farmers for young farmers."
Manalo, like many of her future readers, is just about as "green" as a Greenhorn can be. This Stanford graduate is in her first season co-managing Mendocino Organic's biodynamic Winter CSA. She's learning how to build rich compost from livestock manure and make biodynamic preparations from fermented medicinal herbs, and is sharing her lessons as she grows.