Join us on April 21st for FUNGI DAY, a mycelial call to start the celebration of this monumental Earth Day 2020 (now in its 50th year!). Fungi Day will feature a virtual global gathering with renowned mycologist @PaulStamets, Director @LouieFilms, and many special guests.
Watch the film and register for the Q&A now to discover the magic that unites us.
Instagram: @fantasticfungi
Facebook: @FungiFilm
Twitter: @FantasticFungi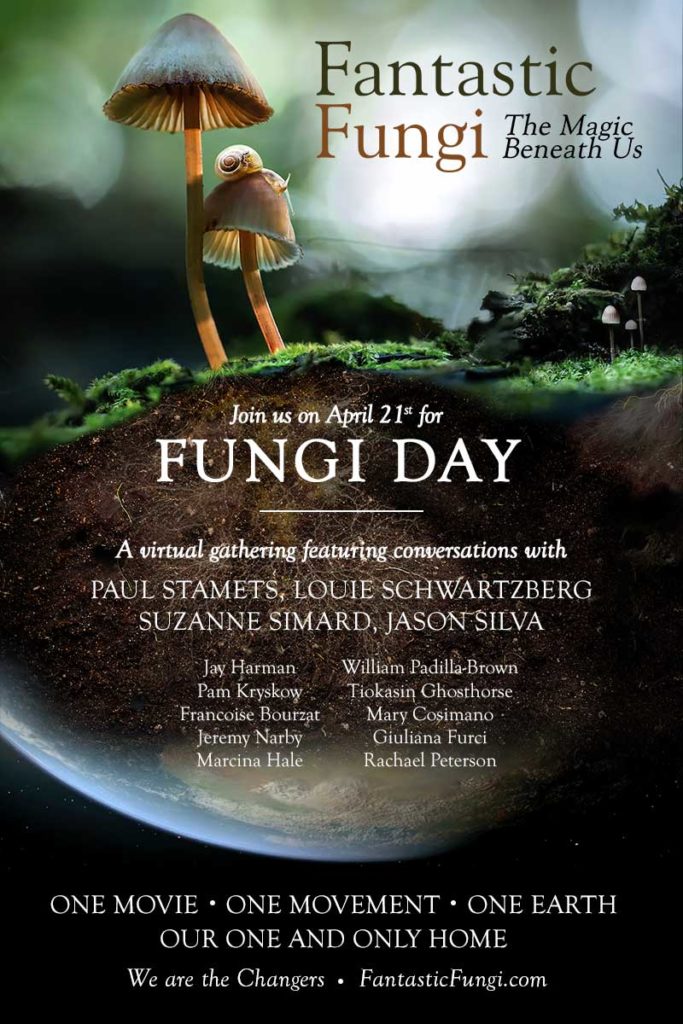 #FungiDay #EarthDay #FantasticFungi #TheMagicThatUnitesUs
Sign up for free, here.