Get to the Land, by phone or by foot
How can Greenhorns respond in the ways that we can to the global public health crisis and economic, employment and social crisis wrought by Covid-19? The unfolding situation of fear and panic which has suspended so much of normal life, has also upended our planned summer workshop series in Pembroke, Maine. However, the overturning of daily life signals an opportunity to spark long-term engagement with important human and ecological issues, prompting engagement not only with our current crisis, but with the failing food and farm systems that plague us regardless.
The pandemic caused by Covid-19 confronts us all, and especially young people who are removed from school and friends, with daily fear, frustration, and uncertainty. Perhaps most of all, it confronts us with anxiety – the product of a news stream that leaves us with little to do, few answers, and a profound sense of powerlessness. What can we do that will ease anxiety, create opportunities for learning, professional development, and places where we can strategize for resiliency and build the social and community structures of a new economy. Overall, how can we help our 100,000 plus social community of young agrarians tune into a different wavelength where we can find positive, creative, resilient, and actual solutions? We need to help people discern not just what the CDC or the Federal Government is doing or not doing, but what we (you and I) should and could be doing.
We hope to help our current audience and the new audiences that may be newly looking for education about farm jobs and sustainable agriculture. There are many new viewers looking for meaningful media in time defined by 'social distancing,' and a lot of young people are on their phones right now.. As family-run and small businesses suffer, and colleges close, many young people will be seeking security and grounding in the real world inside a more durable economy. This is prime time for our mission: promote, support and recruit the incoming generation of agroecological farmers.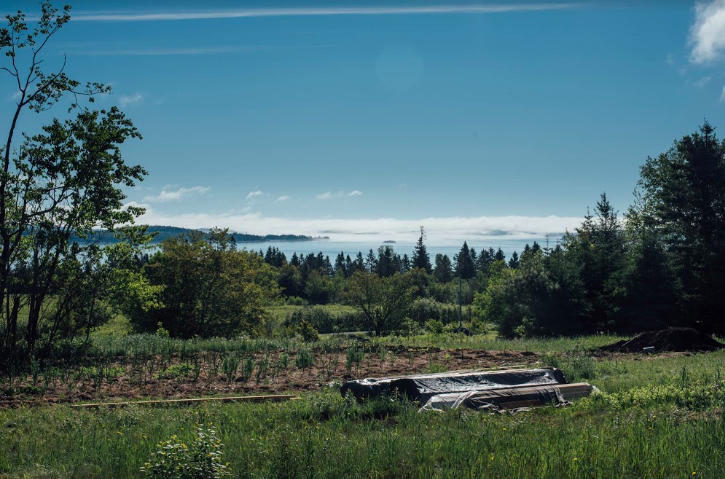 At Greenhorns we propose to meet these people where they are, sequestered at home with their computers– by producing mixed-media digital content– including workshops, lectures, updated guidebooks and podcasts that can help orient, motivate and inspire. In mapping out how this crisis will unfold in the food and farming sector, already many food and farm leaders are strategizing and brainstorming future collaborations at personal, local, regional, and global scales.
During the next few months, Greenhorns is looking for ways to:
Create a new guidebook for real greenhorns with links to video, resources, and other organizations that can help young farmers understand the field as it stands today
Form deeper collaboration and cross promotion with video producers around the USA who are focused on agroecology, permaculture, land restoration etc.
Expand our online film series OURLAND.tv with livestream and digital content created at Smithereen Farm, webinars from workshops we can no longer host, and content from friends and allies around the country.
Enlist students searching for project-based learning while campuses are closed nationwide. With some luck, we can help students partner with environmental artists and activists to document how farmers, seed companies, restaurants and other food producers, and advocacy organizations are hastening the transition to a just and productive food system.
Through film, video, blog posts, live-streams, and webinar platforms, this educational, entertaining content can be distributed through many platforms and groups. Here are some topics we're hoping to cover:
Farm debt and economic precarity of farming during market downturns and this pandemic
Track stories of how restaurant workers and owners are reformulating their work in response to closures and trying to meet student's nutritional needs while schools are closed.
Looking at new operating models that are taking place within our network and spreading the word about them.
Racism, classism, and xenophobia in government responses to supply chain shortages, understanding food deserts during mass closures of many food sources.
Maintaining local food systems in Maine (and elsewhere) during major travel downturns and economic atrophy – with the intention of showing how challenges met here can be interpreted broadly for food systems everywhere.
Digitizing our more regular summer workshop programming, including Seaweed Symposium, Oyster Camp, and other workshops depending on logistical possibilities.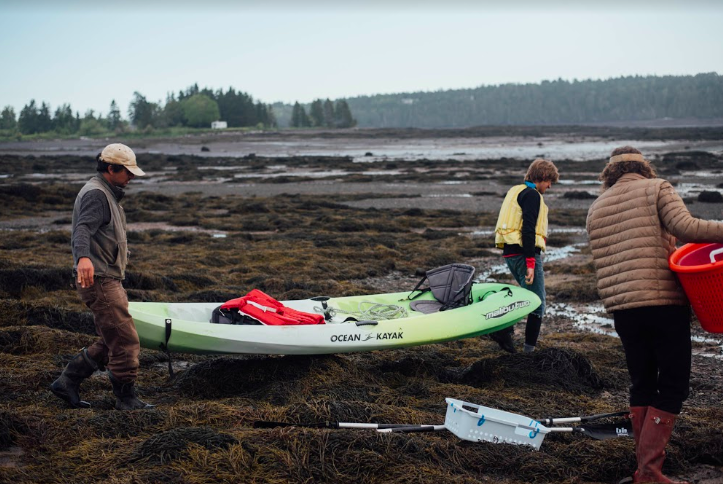 This moment could be a pivotal one in the public's understanding of how social and political structures rest on our ability to be resilient in the face of global pressures. Particularly for youth whose lives, friendships, education, mobility and employment have been disproportionately impacted by an illness. And all while they need to lead our national conversation and action… The difficulty of this period nevertheless presents a unique chance to showcase narratives of community solidarity, codependence, and adaptability in our food and farming systems. By creating a platform for the dedicated activism of community leaders working with food, farming and the land, we can not only stem the public health crisis unfolding through this pandemic, but also create conceptual and organizational tools to fix our broken systems – the future is a long time.
Greenhorns welcome short term work- traders to help out in the summer months. You can email us office@greenhorns.org with a resume/ letter of interest. We offer room and board for 4 hours focused work per day on various farm tasks, chores,  library tasks, restoration of our buildings, clearing of trails, painting, weeding, harvesting/ processing herbs+ seaweed etc. 
TENTATIVE WORKSHOP SCHEDULE AND PRESENTER BIOS:
JUNE: Oyster Camp. Adam Campbell, Abby Barrows, Robby Cushman and several thousand one-year-old bivalves present a day of coastal ecology, marine husbandry, and oceanic plastic reduction.
JUNE: Rice Camp. Rice for Downeast Maine! We'll get an update on Ben Rooney's ongoing rice cultivation project—and learn about setting up rice cultivation in the lowlands of Smithereen farm, and about the native wild rice traditions in the US.
JUNE: Library Action Work Party Weekend: Join us for a SOLSTICE weekend of library learning, early lettuces and a bonfire.
JULY and AUGUST: NYU Professor Nathalie Jereminjenko AO is artist in residency this summer, along with her Environmental Health Clinic & Collaboratory. She will be leading a series of workshops to build energy generation and storage systems that integrate pico-hydro run of the river, anaerobic digestion, pyrolytic conversion, water and air quality improvement, and create farm-based digital storage and distributed server-farms on farms–independent, secure information and energy infrastructure. More info on this soon. Watch her TED Talk.
JULY: Third Annual Seaweed Symposium: It's all about seaweed! Once again we'll explore the governance, ecology and dynamism of inter-tidal algae.
JULY: Sardine Camp and alewife fishway restoration project: Climb aboard for a tour of the cannieries that once supported towns along the coast, make and taste fish sauce, and learn about what we can do to revive our anadromous fish populations.
JULY: Herbal Goddesses: Medicine for Land and Body: Join us for a day of coastal exploration and medicine making, and learn about the role medicinal plants play in the landscape and in the body, and from bold businesswomen of tea and potions (Captain Blankenship and Leaves and Flowers)
AUGUST: Baking With Fruit: Dolina Cafe's Annamaria O'Brien, a maven of French pastry who tips her hat to Viennese traditions and even further east to her native Slovakia will lead us on a practical tour of berry processing.
AUGUST: Reclaiming the Blueberry Barrens: Welcome to the blueberry lands conservation conversation. We will learn about pesticides, pollinators, associated native plant communities, fire management, and other woodside products that can extend and diversify the harvest in these crucial habitats. Also a focus on blueberry preserves with a visiting jam-maven.
AUGUST: Vinegar Camp: A day of rural alchemy led by vinegar master Bob Sewell. We will press Smithereen farm and feral apples, and turn last season's cider into next year's vinegar – a useful tool for the budding orchardist.
SEPTEMBER: Agroforestry in a Forestry Context: A day of learning about useful trees, unusual tree crops, and management of healthy forests for multiple outcomes. Silvopasture, experimental fruit, and climate resilience!
SEPTEMBER: Edmunds Research Station Boat Trip: A small-boat passage through the tidal waters in and around Cobscook Bay.
SEPTEMBER: Myco Camp: Join us as we explore the multi-dimensional potential for more mushrooms in Maine. Topics include hunting, cultivating, and remediation with mushrooms.