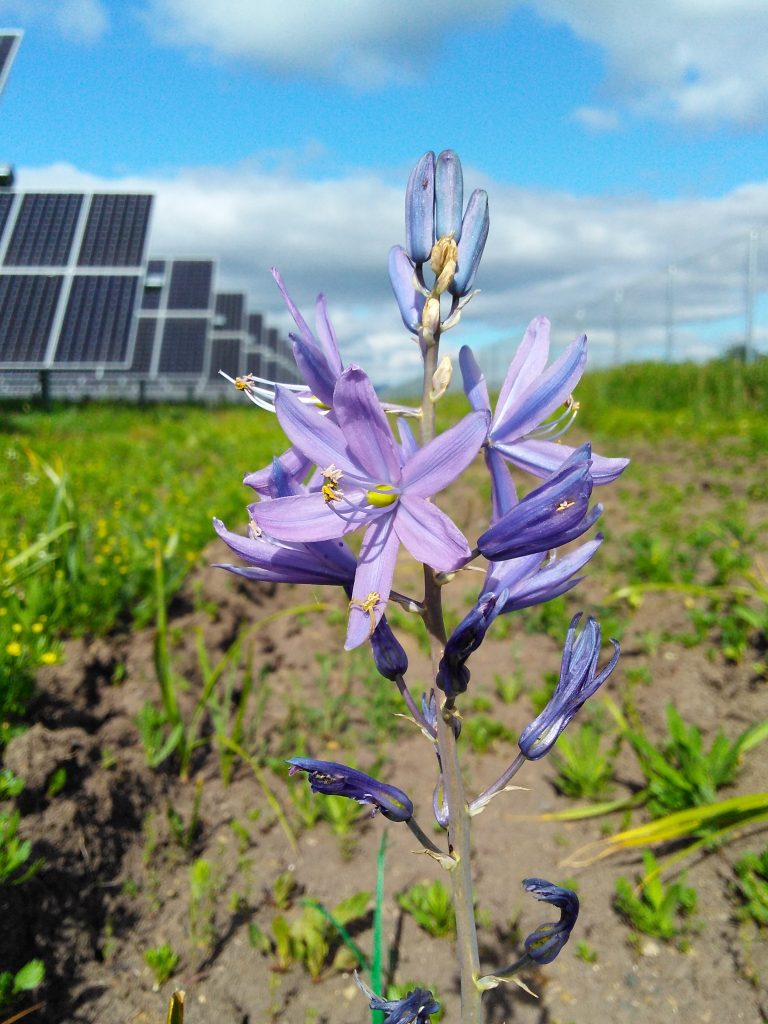 SolarCulture (a PineGate Renewables project), is an initiative developed to enhance environmental stewardship, promote sustainable agriculture, and collaborate with the community to support research with a goal of encouraging smarter solar through science. They have just recently opened a solar apiary in Jackson County, Oregon. The project is two pronged, it aims to tackle both our fossil fuel dependance as well as our rapidly declining numbers of bees.
After examining the site's seed mix, vegetation management plan, and early growth of native flowers and grasses, John Jacob of Old Sol Apiaries determined the site would offer safe refuge for his 48 hives of honey bees.
"In 2016/17, Oregon beekeepers reported losing nearly one-third of all honey bee colonies statewide," said Jacob. "The pollinator-friendly solar sites Pine Gate Renewables is developing can play an important role in helping address the population crisis among our managed and native pollinators."
Data from the UK shows that pollinator-friendly solar arrays result in increased abundance of bees and other insects, which can provide important pollination and pest management services to crops. "Examining the Potential for Agricultural Benefits from Pollinator Habitat at Solar Facilities in the United States," a recent peer-reviewed study published in Environmental Science & Technology, identified more than 16,000 acres of pollinator dependent crops in proximity of 204 megawatts of solar arrays throughout Oregon.
Praised by several of the nation's most prominent entomologists, including MacArthur "Genius" award recipient Dr. Marla Spivak and Presidential Medal of Science recipient Dr. May Berenbaum, pollinator-friendly solar arrays are different than traditional arrays. Pollinator friendly solar sites use low-growing meadows of native flowers and grasses to enrich top soils, capture storm water, and benefit pollinators. All SolarCulture sites meet the specific criteria established by entomologists to qualify as pollinator-friendly.