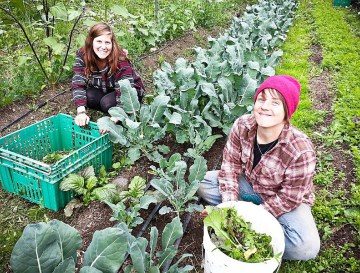 Calypso Farm and Ecology Center, located in Fairbanks, Alaska, is now accepting applications for their 2016 farmer training program! Calypso's Training Program is an intensive experiential education program focused on providing the skills, inspiration and experience necessary for participants to embark on starting their own small farm with confidence. A small group (5-6 people) of aspiring farmers participate in the program each year — allowing for a high level of personalized attention.
This training program immerses you in farming and self-sufficiency, therefore the majority of the training is experiential and field and farm based, however the program also includes, topical workshops, a creative farm business planning project, discussion groups, visits to other farms and involvement in farm-based youth education. For more information about the program click HERE.
To be considered early —apply by October 15th. To be part of our second round of applicants – apply by December 1st.
Dates: May 2nd – October 5th, 2016
Tuition: $3,500 for the season