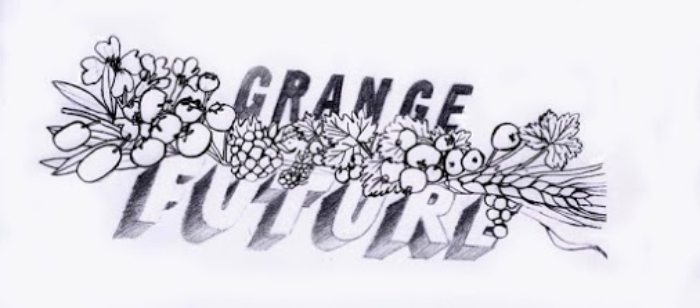 Friday March 7th, 7pm at the Healdsburg Shed
PUNK YEOMAN: The Past and Future of the Grange

Join Greenhorns founder Severine Von Tscharner Fleming and evangelist Jen Griffith for a lively evening of learning as we focus on modern farming in their presentation "Grange Future".
Grange Future is a community history project undertaken by The Greenhorns, a young farmers network, to help interpret both the past and future of the Grange movement, not in a nostalgic or abstract way, but as an appropriate institutional format for contemporary users who are concerned with rebuilding our food system. For today's young farmers the Grange is a kind of syllabus in community-scale organizing, regional development, cooperative economics and kinship-based policy advocacy.
Come learn about the past and more recent history of the Grange, the controversy with California State Grange halls and GMO labeling, and the revival across the country of farmer-driven educational, social, charitable, and political uses of Grange halls and the Grange idea.
We look forward to a spirited discussion with the audience, including some local Grange Masters about the prospects and road ahead.
Following the presentation we'll have a social hour of mixing and mingling!
$10 includes light refreshments. Tickets available here
SHED
25 North Street
Healdsburg, CA CA 95448