by NOFA-NY's Farmer of the Year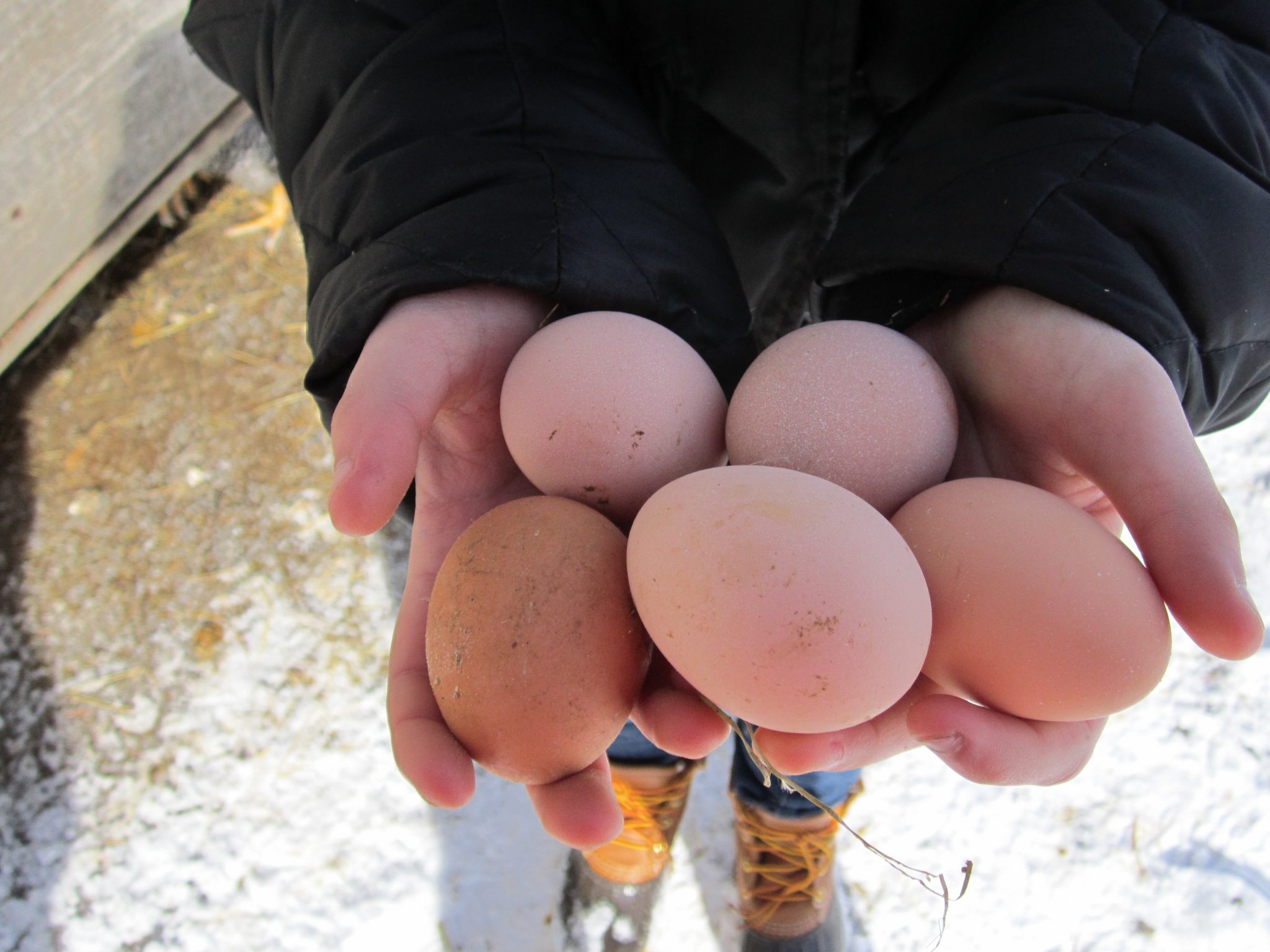 There was a lot of pride and excitement in the North Country agricultural community when "one of our own" was named Farmer of the Year by the Northeast Organic Farmers Association – New York chapter. Brian Bennett and his wife, Ann, have been farming on Bittersweet Farms in Heuvelton for almost 15 years. They've become go-to farmer-educators for many people in the region, including deep ties with St. Lawrence University. Brian accepted his award last month in Saratoga Springs and gave the keynote speech. Here it is in its entirety, provided by Bittersweet Farms. Enjoy the great read!
We are more than just a producer of food.  We are Bittersweet Farm, a small – scale diversified organic agricultural enterprise wholly committed to sharing.  I personally aspire to someday knowing enough to be a farma, in the meantime I have settled on being a small –scale local, diversified organic agricultural entrepreneur.  We share. Sharing is Caring.  We belong to a nutritionally rich education sharing community.  Community starts with community organizers.  You my friends/comrades will be richly rewarded as organizers within the organic community.  Affluent, privatized societies are not sustainable, and are not challenged to contribute to community.
In 1896  William Jennings Bryan said "Burn down your cities but leave our farms and your cities will spring up again as if by magic.  But destroy our farms and the grass will grow in the streets of every city in the country."
Has anyone seen Detroit Michigan lately?  Under the current economic system Detroit may indeed be bankrupt, but it, like many cities, towns, and villages here in New York, Vermont, and all of New England, is on the very edge of the future.  It is being rebuilt from the soil up into small – scale, local, diversified, organic communities. Groups like Farm Fresh Rhode Island, North Country Grown Cooperative, and Finger Lakes Organics are making it happen. In Flushing Queens, the John Browne High School contains the only department of agriculture in the New York City School System and Steve Perry, the assistant principal of agriculture, is looking for farms where their students can get hands on experience. This IS the future of agriculture. Food is, for lack of a better word, IMPORTANT.  And small scale, local organic agricultural entrepreneurs are very important people. Very Important People.  I declare all of us VIPs. As such we must share all of our mistakes, missteps, failures, pain, suffering, knowledge, successes and, our seeds. 
Continue reading HERE