How You Pay Farmers to Watch Their Crop Shrivel Up and Die
by Laird Townsend for Mother Jones
The federal crop insurance program puts farmers in a real bind. And as climate change intensifies, it's only getting worse.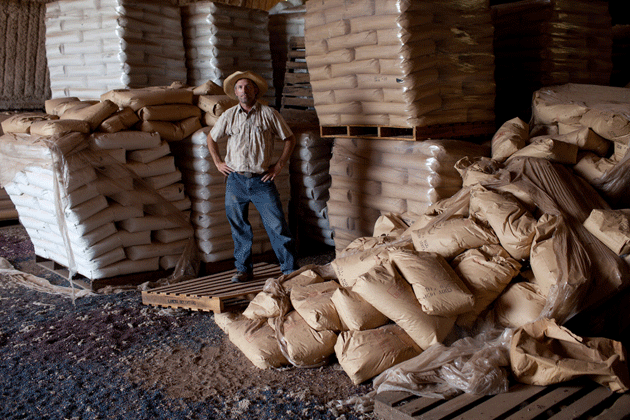 In 2011, Eric Herm's cantaloupes exploded.
A fourth-generation cotton farmer in West Texas, Herm was experimenting with a home garden to help feed his family during the onset of a drought in the area. Blistering heat, including 100-degree days as early as May, was wilting Herm's cotton—and in the end, it turned his melons into pressure cookers.
Most of Herm's neighbors have lost their cotton crop the last three of four growing seasons—part of the most severe regional drought in more than 50 years. According to the National Oceanic and Atmospheric Administration, 2012 temperatures in the United States were thehottest in recorded history. And a May 2013 report by the American Meteorological Society'sJournal of Climate concluded that "human-induced climate change" played a statistically significant role in the record-breaking temperatures of 2011, adding that the period from October 2010 to September 2011 "was Texas's driest 12-month period on record."
continue reading HERE