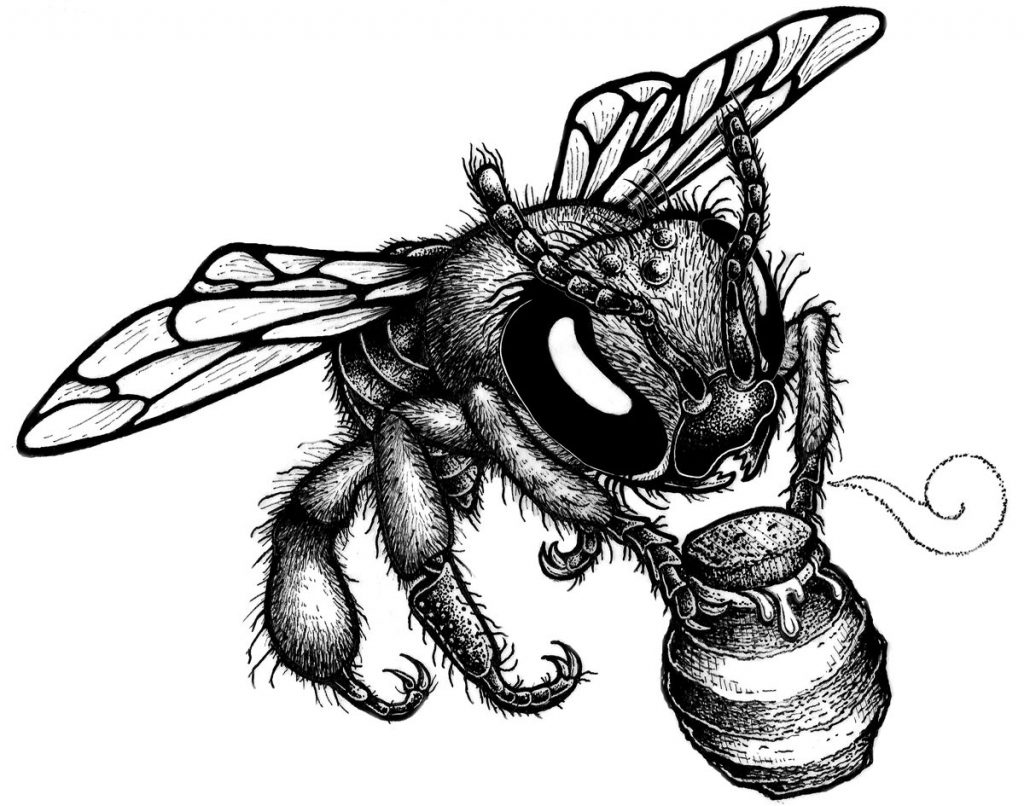 Gabfestry for Creative Dissenters
August 19-24, 2013

What is this?
Gabfestry will be an opportunity for politically minded artists (of all media) to geek-out, talk shop, learn from each other, and share our experiences and concerns.  This event will be held August 19-24 and offer a chance for artists to plug in to perspectives of a broader movement, when all-too-often it's easy to feel like isolated cells working in a vacuum or specific genre. Each day will hold a variety of curated lectures, panel discussions, performances, and workshops. These moments of wisdom will be highly interactive, not just podium/expert wonky talk! We're hoping you'll reach out to us soon to let us know what you'd like to share as a participant/performer during this special opportunity for cross-pollination… and of course, we also plan to hold some time slots open so that participants can as-it-happens suggest/organize their own workshops or discussions on topics of particular interest to them. To keep the quality of the events and our interactions high, we plan to limit registration to 200 people "from away", plus local folks from our hosting community.
Who is putting this on? Why?
This event is being initiated by individual members of the Missoula Oblongata and the Beehive Design Collective. We are co-creating this rare thinktank opportunity because, as political artists working full-time, there are far too few moments when we're surrounded by peers and able to have advanced level dialogue about pivitol perspectives & strategies that pertain to our specific efforts. Also, many of our creative co-horts are SO extra busy, that we don't always get to learn from what other folks are doing in their locales outside of peeks through the official-story lens created by the internet. We love backstory! In short, we feel a good old fashioned realtime hoot is beyond urgent! If you're feeling that need as well, please come be here with us as we convene this special moment of co-evolution!
Right this second, all planning, correspondance and content is being handled by a team connected by human switchboard Donna Oblongata, and all hosting/Machias-based preparations are being made by the meticulous Kehben Grifter, the Beehive Design Collective and their local Machias collaborators.  If you're interested in helping with either aspect of organizing this event, please be in touch.
Awesome!  An inspired shindig on the beautiful coast of Maine, at the height of the Summer, replete with all-you-can-eat-blueberries… But WHY in Machias?
Since 2000, Machias, Maine has been the base of the Beehive Design Collective. Through very concerted efforts, the Beehive/Machias relationship has become an amazing example of what a symbiotic relationship between a political arts organization and its local community can look like. The success of this particular model makes Machias a wildly inspiring space to hold such an event. And because of this awesomely unique relationship, the Beehive has the variety of spaces throughout Downtown Machias and local resources to comfortably host such a gathering.
We understand that Machias is very far away from most everyone and everything; and it can feel difficult to get to. However, we think that a rural locale is the best venue for creating the kind of intensive, retreat atmosphere that we're going for, but still offers the basic "town"  and all-ages-and-abilities amenities that camping out or a retreat center often do not provide. Also, the cultural and economic impact of holding an event in a small town is much more significant than if we were to hold this event in an urban area where lots of cultural events happen all the time. Though we've chosen to hold this conference in a remote, rural place, we are absolutely committed making it as accessible as we can. We'll be working to coordinate transportation for people, there'll be free childcare for those who need it, wheelchair access, good food, and we're ready to accommodate all versions of people's housing needs.
Additionally, each August, the Beehive hosts the annual award-winning phenomenon that is is the Blackfly Ball—an all ages music and dancing extravaganza at the height of Maine's Wild Blueberry Festival. This year, the Ball will take place on August 17th. with Gabfestry directly afterwards, so if you're able and ready for epic booty-shakin amidst raging waterfalls, please come early enough to enjoy the Ball! All the hosting amenities are the same! (Blueberry) Dessert First!
What is the Beehive?
For information on the Beehive Design Collective itself, visit www.beehivecollective.org.
Do I have to stay the whole time? Where will I sleep? What will I eat?
Obviously, you don't have to stay the whole time if you don't want to, but if you can let us know, that would be helpful. We anticipate hundreds more people requesting to come to this event beyond our set limit, so if you're only in for part of the time, let us know so we can choreograph someone to share your spot!
Everyone is encouraged to bring a tent and camp in the Beehive's lovely two in-town acres of backyard and other locally hosted outdoor/indoor camping sites. If sleeping bags aren't your bag, no sweat! Just let us know your needs (as soon as possible) and we will set you up with a homestay in the house of a friendly local neighbor with a proper bed and shower &c.  There are also places nearby where you can pay to sleep, if that's how you roll. But for that you'll want to make reservations very soon, as this gathering is taking place concurrently with Eastern Maine's largest event of the year, the Wild Blueberry Festival.
3 good-food meals a day will be provided. Let us know if you have specific dietary things. Specifics welcome!
There will be fantastically gorgeous places to swim in both fresh & saltwater as well as private hot showers at our badass community gym for $5 a pop.
How much does it cost?
It has been our goal all along to have this event be paid for largely not by the individuals attending it. We want this event to nourish our community of artists/activists, rather than drain folks of their hard-earned cash and personal resources. To this end, we've been fundraising like mad (including getting a grant from the wonderful Sparkplug Foundation!!).
All of that being said, we are asking all attendees for a suggested donation to help cover the costs associated with this elaborate shindig. Besides helping us cover basic costs like food, printing, equipment , and other miscellany, these donations will help us provide travel support for participants coming from afar, or for whom financial support could make the difference between being able to attend, or not. Let us be clear: these donation amounts are simply suggestions. If you are comfortable donating more (especially with the knowledge that your donation may very well translate to someone else's ability to attend) please feel free to do so. If money is tight, please don't stress. Absolutely no one will be turned away for lack of cash, and a donation (or not) does not mean that you are (or are not) registered. Give what you can, and if you are one of those people who could really use financial support to make it out to Maine, please, please, please tell us! We want to help! But we need to know what you need!
In terms of the amount of the suggested donation, we have two numbers:
For individuals: $50
For individuals with institutional support: $150
To clarify: $50 is suggested for regular old individuals. Simple. $150 is for individuals who, in their larger lives, have the support of larger institutions (such as universities, community/arts organizations, intentional communities, and arts collectives). If you are in some way associated with an institution like those above, we strongly encourage you to see what's possible in terms of seeking support for your attendance.
Can I bring my dog?
As much we love your be-snouted adventure companions, we are asking that you please NOT bring your dog. The Beehive is not in the middle of the wilderness, but in downtown Machias, a town with cars and garbage and other people. We have limited space, and other attendees may have allergies to your dog, or children who have a tough time with dogs, or they may simply have some issue sharing close quarters with your furry friend. Also, there have been visiting-dog problems in the past, and there really, seriously, CANNOT be any more dog-related issues with Beehive neighbors! So, while  we are not having a "no dogs allowed policy," please consider our request, and think seriously about where your dog will be and what they will be doing while you're watching a play, learning to silkscreen, &c. And please know that if your pup does cause some bad neighbor vibes, we will have to ask your dog (and presumably you) to leave.
What if I want to propose a discussion, facilitate a workshop or give a talk?
Get in touch! We can't promise that everything that everyone proposes will make it onto the schedule, but we're wide open to ideas and excited for others' excitement!  We want to make this feel relevant to those who choose to attend, and we also want to set the collective bar high. That being said, e-mail us! Tell us what's up! We need your creatively divergent mind and inspiration on board!
I'm always SO overwhelmed at these types of things and worry that I won't have the space and time i need to absorb and process. Should I still come?
The hosting committee is delighted with the challenge of making this event much more comfortable and nourishing for those of us on the introverted side of the spectrum! We're hoping to figure out how to make extra times and spaces available for those of us tryhards that are easily overwhelmed and drained by humans and talking. If you're familiar with this accessibility need and have suggestions of what we can do to make this event even more functional for you, let us know.  Put the Beehive's visual-learner friendly, introvert-huggin, problem solving skills to task, yo!
What about global capitalism?
We're working on it. Fundraising is just starting, which means that our budget is still a question mark.  We plan to feed everyone for all six days and to provide help with transportation and its costs for those who need it in order to make it here.
We plan on having as much of all this nuts and bolts NOT be covered by participant donations. That being said, there still will likely be a suggested humble donation for attendance. No one will be turned away for lack of funds. PLEASE, if it is important that you be here, but money is the limiting factor, e-mail Donna to let us know of your specific situation. We want to make whatever is possible possible! Indeed.
We'll likely be bustin ass all the way up to the event itself to manifest the moolah needed to have your all your precious creative minds here with us. Please, if you would, tell us now who else you think super needs to be here for these important conversations, without money as a limit as you muse on it!
How do I get to Machias? Are there rideshares?
If you're driving and have extra room in your vehicle, or if you need a ride, here's a handy rideshare forum to post on. Don't forget, The Blackfly Ball is happening just a couple days before Gabfestry, so if you're coming for that here's a separate rideshare board.
If you bus or fly or take a train into Bangor, ME there is a once-a-day bus that can transport you to Machias. More information on that service can be found here.
How can I donate money for Gabfestry?
If you'd like to make an online donation to help us put on the conference you can do that here. We'll also be holding an art auction on July 18 in New York to fundraise for the event. Donate some art or come party with us! More information on that event here.
Why is it called a Gabfestry?
Relating the whole line of research that went into discovering this word and why it's appropriate is more than we can do here. But if you're really curious, you can go down the rabbit hole yourself by looking here. Click on and read the little newspaper article to be charmed. Let's summon that spirit!
I'm in, now how do I register?
to register, send an email of interest to Donna[@]Whamcity.com