But useful to know about.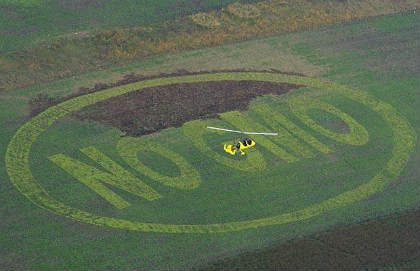 Though the controlled corporate media apparatus is suppressing the story, 40 tons of GMO crops were torched, prompting an FBI investigation. There has been a complete media blackout.  It was only reported locally live on KXL Radio and echoed by the Oregonian, where the ONLY web mention exists, hard to find because the headline wording carefully avoids the most likely keywords for a search.
Here's what happened — 40 Tons of GMO Sugar Beets were set ablaze in Eastern Oregon. FORTY TONS — the entire acreage of two full fields of crops in the ground were set ablaze over a three night period of time. That means arson.
Evidence is that 6,500 plants were destroyed by hand, one plant at a time. That, in turn, implies a lot of people were involved. Would you want to stick around once a fire was going and wait to be discovered? No, someone (many someones) probably wanted to move as quickly as possible. We are talking about a movement — and this is exactly the kind of retribution that many have warned was coming; when lawmakers and corporations refuse to honor the Constitution and instead engage in 'legalized' criminal acts such as enabled by the 'Monsanto Protection Act.'