We're looking for two people for key roles within the greenhorns universe! An Episode Editor/Line Producer for OUR LAND and an office manager/project manager for Greenhorns HQ.  Read on for full descriptions of each position, and for how to apply.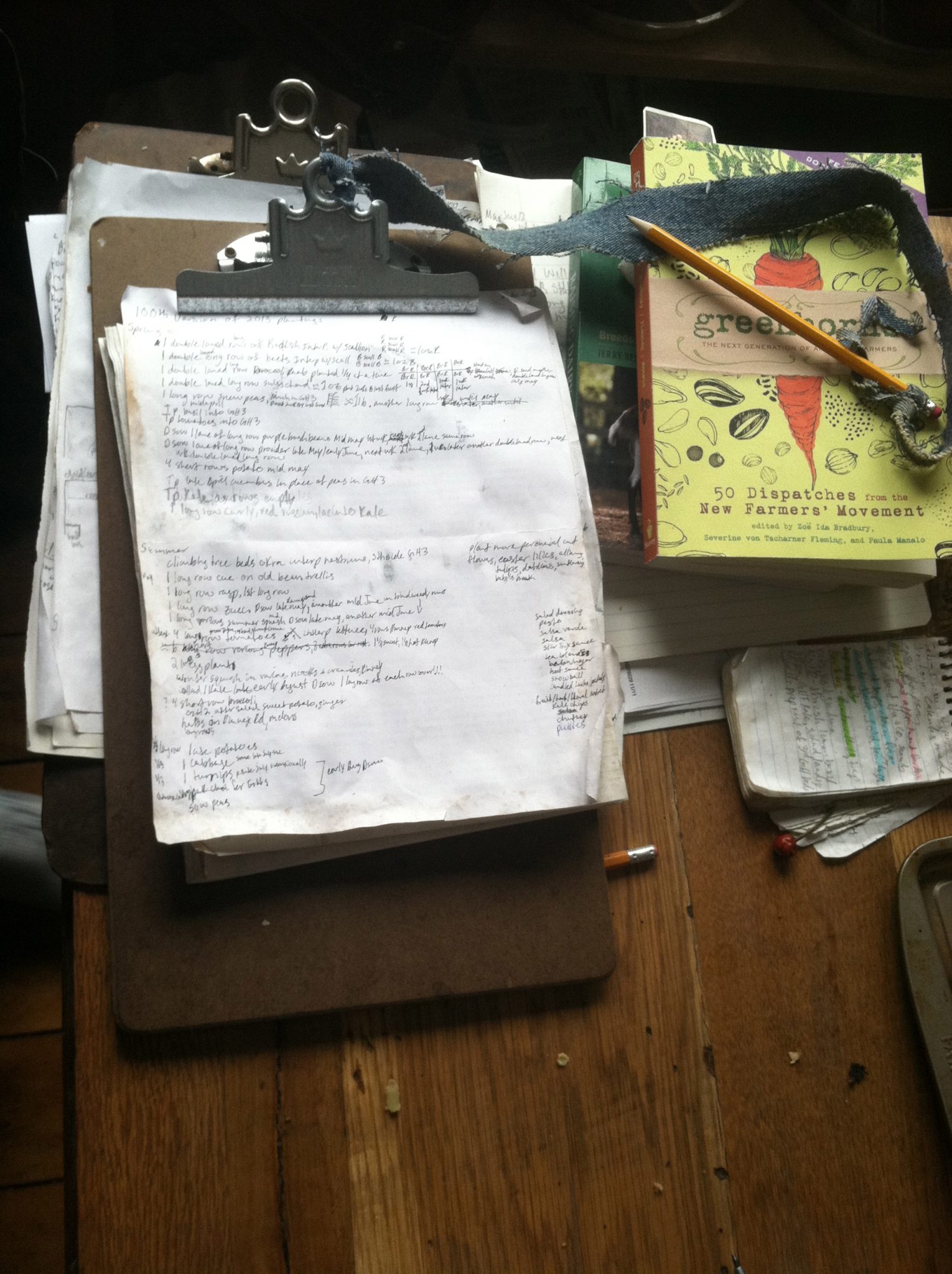 First up, Episode Editor/Line Producer for OUR LAND. 
This is a position for a talented editor to cut and line-produce 10, short episodes(5-12 minutes) for the series OUR LAND. These episodes have been shot in the past 2 years across 12 states by cinematographers Jordan Kinley and Ben Stechshulte. Our wonderful intern Meg Bantle spent the entire summer cutting selects and doing transcriptions for the 160 hours of footage. We have laid out the 12, multi-character episodes into spreadsheets. We have cut 4 teaser videos that you can watch on our website. The per-editing episode budget is $2,300 and requires you to come to Essex, New York.
Included in this job is all organic and local food and a big room to sleep in our large Adirondack lakeside headquarters, plus a barter of half a pig — a chest freezer full of home-grown Smithereen Farm organic Pork. We all eat from Essex Farm, a horse-powered CSA .We have a full editing suite with all the drives ready to go, and already backed up. We've learned that each episode takes a full week of intense work, roughly 80 hours. Ideally we talk and negotiate soon, let you look at the footage, and we start on either Jan 2nd or January 30th. Then we jump right into the work and go on for 6-10 week stretch. (more…)