Dear farmers & friends,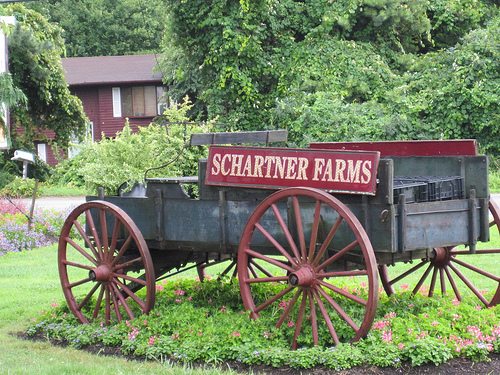 Next Sunday, September 26, Chefs Collaborative is throwing a Farm Barbecue down in Rhode Island!  The Farm Barbecue will be at Schartner Farms, Exeter RI, 4-7 pm.
The barbecue is a celebration of the local harvest, farmer-chef connections, and the Chefs Collaborative RAFT Grow-Out of heirloom veggies (
http://chefscollaborative.org/programs/raft-grow-out/
) so come meet chefs (great for networking) and eat some amazing food.  We have ten chefs crafting grilled delights, led by Matt Jennings of La Laiterie at Farmstead, and we'll also have local beer and wine.  It is a fundraiser for the RAFT Grow-Out, so we will have some of the RAFT heirloom veggies on the menu.
We would love to have you there.  Please be in touch if you have questions.
Best,
Alida Cantor
RAFT Grow-Out Project Coordinator
Chefs Collaborative
local. sustainable. delicious.
www.chefscollaborative.org
Join us at the Chefs Collaborative National Summit: Redefining Our Culinary Traditions
October 3-5, 2010
Boston, MA
Click here to learn more and register!
Become a fan of Chefs Collaborative on Facebook!
http://www.facebook.com/pages/Chefs-Collaborative/39000377226
Follow us on Twitter!
http://twitter.com/chefscollab