TO REGISTER, or for more information on course format and requirements, please visit
http://www.nybeginningfarmers.org/courses/index.php?page=allcourses

New Online Courses for Beginning Farmers Debut This Fall!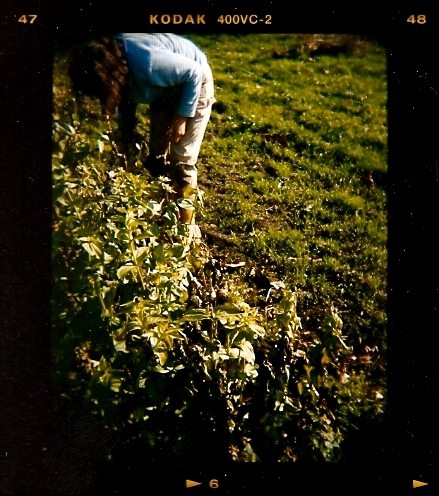 Need some guidance on the development or expansion of a farm enterprise? Can't find any trainings near you? If you're comfortable enough with a computer to consider learning online, you'll be glad to know that the Cornell Small Farms Program and Cornell Cooperative Extension (CCE) are expanding offerings of their popular online courses for beginning farmers with two new online courses this Fall, in addition to our usual beginners Fall course, BF 101. Join experienced CCE and farmer instructors and 25 of your farmer peers in a dynamic learning experience that incorporates both self-paced readings and real-time virtual meetings with discussion forums, homework activities, guest presenters, and developing a customized plan for your next steps in farming.
See below for more course information…
The Cornell Small Farms Program and Cornell Cooperative Extension present:
BF 110: Soil Health Basics: Investing in the Vitality of Your Farm
The health and productivity of our soils are the basis for a farm's success and profitability, as well as its ecological sustainability. Farmers need a holistic approach to preserving and building soil health and fertility. Stewardship of the soil is arguably the most important job of any farmer or gardener.
NOTE: This course will incorporate a face-to-face field day hosted by the Northeast <http://www.nofany.org/> Organic Farming Association at instructor David Belding's Cross Island <http://www.crossislandfarms.com/index.htm> Farms on Wellesley Island, NY, 4pm-7pm Oct 18th. This will be an amazing opportunity to meet your fellow coursemates and see firsthand how David has improved the soils on his farm over the past 5 years. The field day fee is covered by the course registration cost.
Instructors: David Belding – Cross Island Farms, Wellesley Island, NY, and Dan Welch – CCE Cayuga
BF 104: Financial Record-keeping: A Cornerstone of Farm Profitability
To succeed in business, you need to understand financial management. The foundation of a sound financial management program for a farm is a good record keeping system. It does not matter what you produce, the service you provide, or how effective you are in marketing; the revenue you earn will disappear if you do not understand how to collect, monitor, save, spend, or invest that revenue. Current financial records from a good record keeping system are critical for making business decisions. This 6-week course will provide you with insight, understanding and the technological know-how to produce financial records and a beginning knowledge of analyzing financial statements.
Instructors: Bonnie Collins – CCE Oneida County and Steve Hadcock – CCE Columbia County
BF 101: Taking Stock: Evaluating Your Land and Resources and Choosing an Enterprise
Evaluating what you want to do and what you have to work with are key elements to a successful new farm enterprise. This course will help you take the first steps toward setting goals, assessing the resources you have available for farming (physical, financial, and personal), and deciding what enterprises are the best fit for you and your land.
NOTE: You will get the most out of this course if you already have access to land. Each participant will be gathering information about their own enterprise and will begin to create a Farm Plan.
Instructors: Laura Biasillo – CCE Broome County and Dianne Olsen – CCE Putnam County
COURSE DATES: Thurs. Oct 14, 2010 to Wed. Nov 24, 2010. All courses incorporate live webinars featuring farmers, agency staff, and University faculty. See link below for webinar dates and details.
COST is $150 per course, except the Soil Health course, which is $165
http://www.nybeginningfarmers.org
http://www.smallfarms.cornell.edu