who is the partner of Greenhorns soundtrack composer Paul Curreri. Her newest record is officially out, including our favorite "Ain't That The Way"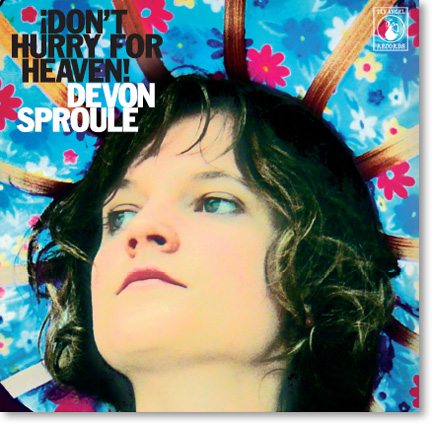 Hey folks,
TODAY'S THE DAY! ¡Don't Hurry for Heaven! is officially out in the US & Canada.  The record is currently #1 on the Folk/Roots/Blues Earshot Canadian Radio Chart, in the good company of kd Lang, the Carolina Chocolate Drops, and my fellow Black Hen labelmate, Jenny Whiteley.  Next week Paul Curreri and I are taping a short segment for NPR's Weekend Edition at our house in Charlottesville.  Stay tuned!
If you're interested in picking up a copy or downloading the record from iTunes, please head on over here, to my label's website:
And while you're at it, check out some of the other great Black Hen artists!
If you're in the US, don't forget to choose US in the shipping field.  If you're purchasing it digitally, you'll be redirected to iTunes Canada.  Let me know if you have any problems.
For more info on the record — reviews, photos, & my blog — go here:
I'm rushing out the door to catch a flight to Austin for SXSW.  Please know that tonight I'll be raising my glass to y'all, the people who make this happen for me.  Thanks so much for your support.
Love,
Devon
Here are a couple videos from the Froots 30-year anniversary celebration, which took place at The Roundhouse in London.

White Cliffs of Dover w. Paul Curreri & the gang:
http://www.youtube.com/watch?v=3RYRb6Fv-Fo
Photos by Judith Burrows of the festivities: