Our good friend Evan Elliot at American Foodways wrote this post for us.  Stay tuned for more on these folks.
When most folks visit the Grand Canyon, they marvel at its scale, its silence, its infinite shades of red, rust, and ochre. When John T. Edge first saw it, he said, "Wow. That's a big canyon. . . . Didn't I see a taco truck a few miles back?"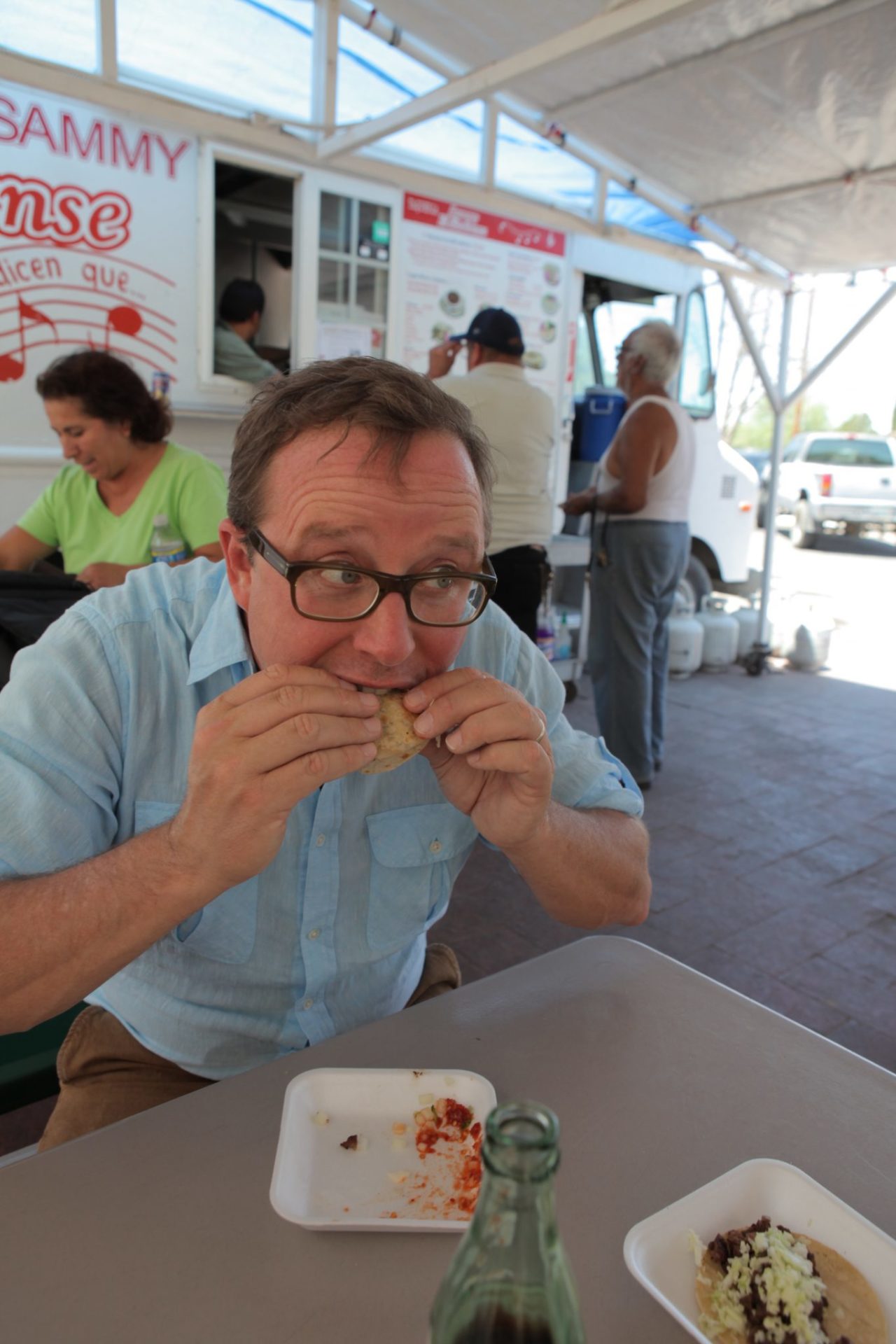 For John T, food isn't a side benefit of travel. It's the reason to travel. Each year he spends at least three months on the road, hunting down hot tamales in the Mississippi Delta, Korean taco trucks in Los Angeles, hamburgers topped with "bacon jam" and served from an Airstream trailer parked just west of Seattle. He documents his discoveries in books, in magazine articles, and in his monthly "United Tastes" column in the New York Times.
But please don't call him an "epicurean" or a "culinary sleuth."
"I'm an eater," he says. "I'm hungry for food—and I love to learn about the people and the cultures that produce particular foods."
Now John T is putting his food love on film. Last summer he and a small crew shot the pilot episode of American Foodways, a television series that will follow John T on his travels to find and celebrate down-home dishes that can be found only in particular pockets of America—and that are worth a special trip.
"If you travel to eat, your destinations shift," explains John T in his soft Southern accent.
"I mean, you don't think twice about going to Tucson, Arizona, in July, because that's when you have some free vacation time and because you want a Sonoran hot dog—okay, you want five Sonoran hot dogs. They're wrapped with bacon and drizzled with jalapeno sauce. They're this perfect hybrid of Mexico and America, on a bun."
The producers of American Foodways will soon show their pilot episode to networks and distributors. Keep your fingers crossed. While John T and his crew aren't strictly "slow," they're all over sustainable agriculture, and one day they might do a story on some Greenhorns. In the meantime, John T. Edge will continue his edible adventures: "You gotta try boudin from a crock pot next to the cash register at a gas station" in the bayou country of Louisiana, he says. "It's easy to overlook. But if you miss the food, you miss the place."