Be there on February 26 for an evening of delicious food, music and conversation to raise funds for New York City's first Black Farmers and Urban Gardeners conference scheduled for April 10, 2010 at Brooklyn College.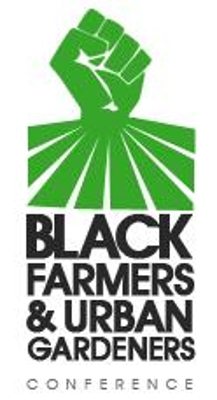 Where:
The Horticultural Society of New York
148 W 37th street, 13th floor
New York, NY 10018
When:
February 26, 6:00 – 9:00 PM
Tickets:
$25.00 for farmers/gardeners
$50.00 for supporters
– Guest Speakers:
Kolu Zigbi, Karen Washington
– Photodocumentary Screening Followed by Q & A Session
John Francis Ficara will present his award winning photographic documentary project "Black Farmers In America."
– Refreshments and Appetizers
Prepared by Anderson´s 1949 (French Culinary Institute Alumni)
– Music
DJ Nickolai spinnin´70´s Funk, Jazz and Afrobeats
For general information, please contact Lorrie Clevenger at 347-589-9816.
For press inquires, donations and sponsorship opportunities, please contact Regina Ginyard, Conference Coordinator at 646-453-9657.