This opportunity comes from our  friend Chandler, who manages a wonderful farm out on Vashon Island.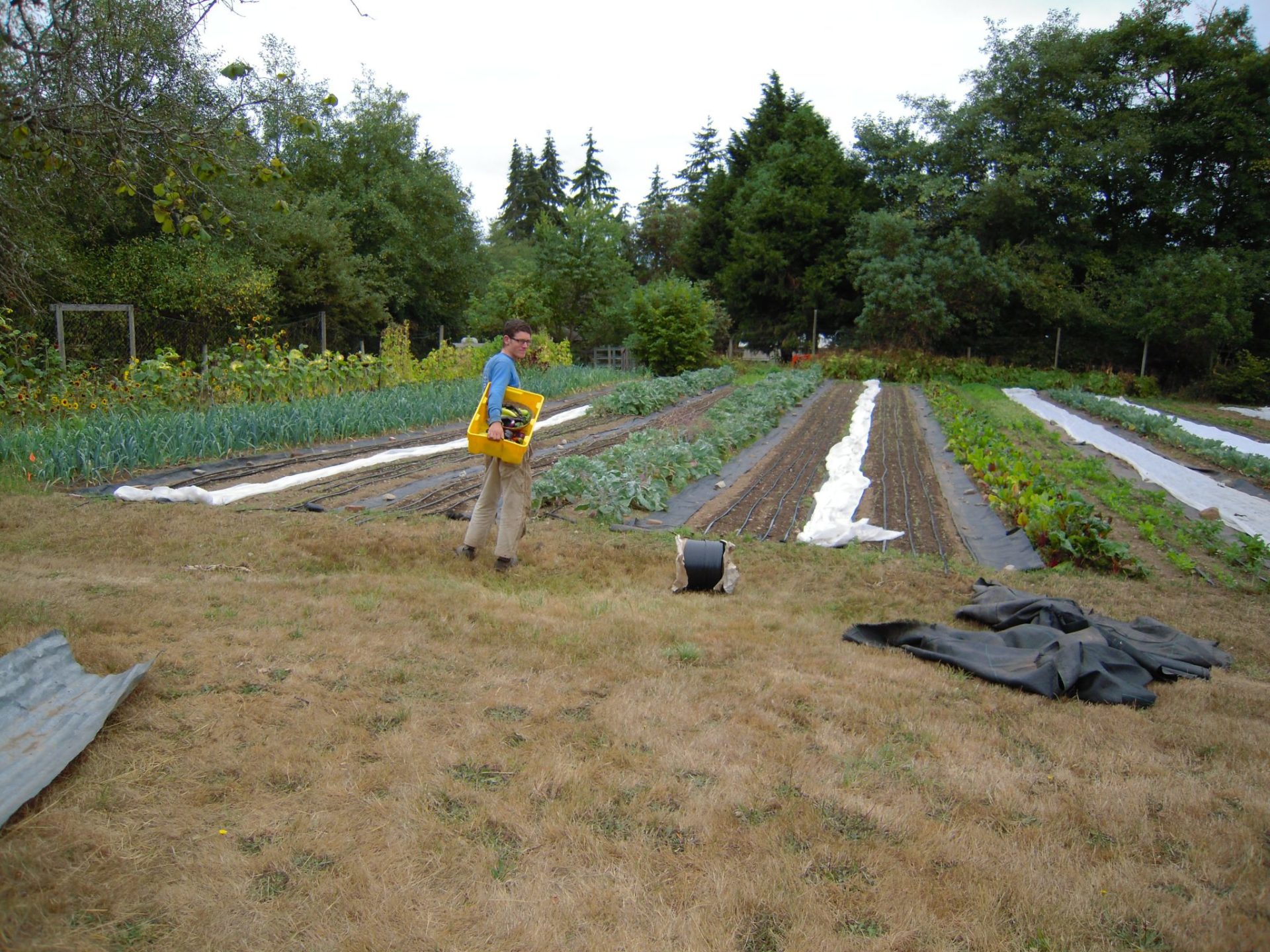 Hello fellow greenhorns & friends,
The 2010 season is upon us & opportunities abound! Land beckons us out of
our office jobs, off the concrete & onto the soil. On our small island
alone, there are over five farms offering apprenticeships & four offering
management positions. And I'm one of the latter. I am looking for an individual to join me in stewarding the land we call
Island Meadow Farm for this next season. I need a co-manager who can work
cooperatively with me to run our farming operation. We are diverse as
possible, growing row crop vegetables, raising poultry & pigs, harvesting
perennial nuts & cane fruit, all for sale within 1 mile of the farm by way
of our on-site farmstand, farmer's market & restaurant sales. We are
small—cultivating only an acre for vegetables, but we work hard & grow
bio-intensively. Last year was my first year here managing & I am happy to
report that we were not in the red!
Our community on Vashon Island is a wonderful one: full of supportive
customers, tons of small-scale farmers, small businesses & cool people. We
are a mile south of town & about an hour's travel from Seattle.
Housing is also offered as part of the season. To get a better idea of
what's in store, feel free to write me & check out our blog.
Thanks & good luck growing out there!
Chandler
chandler@riseup.net
http://islandmeadowfarm.wordpress.com