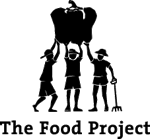 The Northeast is changing it up!  Rather than host our annual summit in the spring, we're going gear up for a major Northeast Summit in fall 2010 by having three leadership trainings this spring!
Real Food trainings are designed to be both fun and serious.  Be prepared for dance parties and team building games as well as discussions about power, privilege and oppression and the role of students as social movement leaders. Trainings will also be highly participatory.  Workshops will be interactive and participants will be asked to take on a variety of leadership roles from the start–from helping cook meals to facilitating activities and workshops.
These trainings consist of three intensive days where connections are made, leadership and organizing skills are honed, and campaigns are planned.  We'll also help plan for the Northeast Real Food Summit in fall 2010!
Dates and Locations

University of Vermont, February 12-14
Boston College, February 19-21
City College of New York, February 26-28

Registration
Online registration is now available!  REGISTER HERE.

Deadlines
Be sure to register by the deadline for the training you're attending!  Registration fees will increase to $40 after the deadline!
Vermont: Feb. 1
Boston: Feb. 8
New York: Feb. 15

Fees and Scholarships
Students: $25
Note: Because space is so limited at our trainings, we invite college students, high school students, and their chaperones to register.  If you are interested in attending a Real Food Challenge event and are not a student, please consider attending our Northeast Real Food Summit in fall 2010.
The registration fee supports food, space, housing, and materials for the weekend as well as the Real Food Challenge general fund.  You can pay the fee with either check or credit card.