of "the real dirt on farmer john" fame.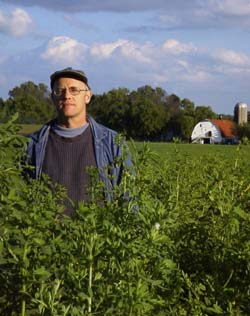 2 job opportunities, one deadline has passed:
Program Manager – Farm Training Initiative
Application deadline: January 8, 2010
The Program Manager assists Sheri Doyel, the Program Director, with the development and implementation of our expanding Farmer Training Initiative. We currently administer the farmer-led Collaborative Regional Alliance for Farmer Training (CRAFT) for the northern Illinois and southern Wisconsin region and we provide a business planning and mentoring program for new farm enterprises (Stateline Farm Beginnings®). The Farmer Training Initiative in expanding its offering to serve the needs of farmers in years 2 – 5 of business establishment, as well as member farmers seeking further education. The Program Manager is also instrumental in the development of departmental budgets and grant management. The Program Manager is directly involved in collaborative work with project partners, including Michael Fields Agricultural Institute, Land Connection, University of Illinois-extension, Land Stewardship Project, WI – Center for Integrated Agriculture Systems, Department of Agriculture, Trade, and Consumer Protection. This position is full-time and grant funded. This position works closely with the department assistant, independent contractors and an extensive volunteer network.
Start date: February 2010
Grants Coordinator – Development & Communications
Application deadline: January 15, 2010
The Grants Coordinator provides support for Angelic Organics Learning Center's resource development and communications departments, and works closely with the Director of Development and Communications and the Development Coordinator. The Grants Coordinator is a full-time (40 hours/week) position responsible for writing grant proposals and reports, and maintaining relationships with current corporate, foundation and government funders. We seek candidates with the ability to work in our Chicago office at 6400 S. Kimbark.
Start date: February 2010
If anyone has any questions, feel free to contact me.
—
Joanne Wiedemann-Wolf
Administrative Assistant, CRAFT & Farmer Training Initiative
Angelic Organics Learning Center
1547 Rockton Rd
Caledonia, IL 61011