@ Weaver's Way Co-op in Philadelphia.
Position: WWCP Farm Educator
Status: Full-Time / Salaried
Reports to: Executive Director of WWCP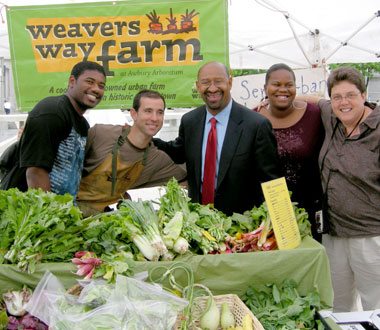 Weavers Way Community Programs (WWCP) is the non-profit arm of Weavers Way Co-op. WWCP programs includes the Marketplace partnership with local schools and Farm Education.
WWCP's Farm Education is a dynamic, interactive program that takes place at Weavers Way Farm, a two-acre urban production farm on land at Awbury Arboretum in Germantown, as well as other locations. Students of all ages, from pre-school to college, as well as community groups, visit the farm on a regular basis to learn about urban agriculture and the locally grown food movement. WWCP currently manages a garden at a local homeless shelter. Additional gardens at other locations are being considered for the 2010-growing season. Farm education also takes place at Weavers Way's CSA at Saul Agricultural High School under the direction of the CSA's farm managers.
Click HERE for more information