this is a terrific resource – particularly for organic seed.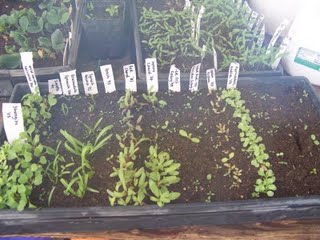 The Siskiyou Sustainable Cooperative
Was formed by Sustainable Organic Produce Growers, in Siskiyou-Klamath bioregion of Southwestern Oregon and extreme Northern California. We completed our business plan in early December of 2002 and incorporated on February 28, 2003.
Mission
We will efficiently market and supply sustainable produced organic products to "conscious" consumers and businesses.
Vision
We will be a vibrant, cooperative presence in the community as a supplier of healthy, organic products and be seen as a driving force in support of sustainable, organic agricultural production. Our brand and image will be recognized in Southern Oregon and in other key, targeted markets, as a sign of uncompromising quality and integrity. Our community will recognize us as the definitive source of educational material and information on organic agricultural production and we will be active in providing that information through many forums.
Objectives
• Help members achieve a sustainable lifestyle as organic producers.
• Improve the chances of preserving the Applegate Valley as true diversified agricultural production land.
• Educate and support the local community as and future farmers to the economic and environmental advantages of sustainable, local organic agriculture.
• Develop Organic Seed production with quality to support organic agriculture growers.
Member farms
Please Click here for more information on the member farms of Siskiyou Sustainable Cooperative