The Greenhorns documentary will be shown at this Film Festival!   Perhaps you'd like to host a screening?  Or organize a festival yourselves?  We thought so.  And so we made a nifty little document detailing How to Start a Film Festival.  Download it HERE and call us when you're ready.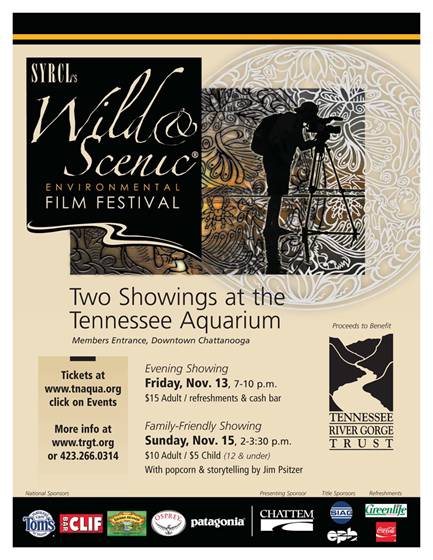 The Tennessee River Gorge Trust is hosting the Wild & Scenic Environmental Film Festival once again this year at the Tennessee Aquarium.  There are two showings in November, one Friday night and a Family Friendly Festival on Sunday.
Friday night includes a great film called Homegrown Revolution by Jules Dervaes.  This 15 minute film is about a family in downtown Pasadena who harvest nearly 3 tons of organic food from their 1/10 acre garden, while incorporating many back-to-basics practices, as well as solar energy and biodiesel.
There are only 200 seats for each event.  The TRGT website has more details about both events and can be found at: www.trgt.org