Nominations are due in December! How about some greenhorns?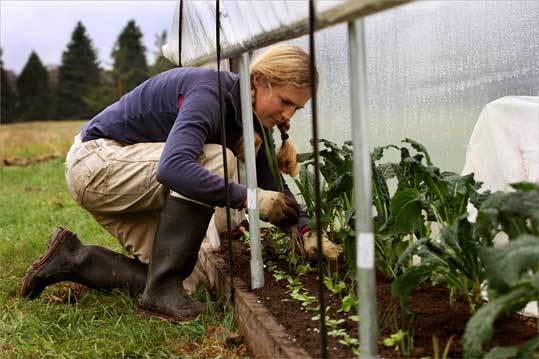 Natural Resources Defense Council (NRDC) has just announced this year's Growing Green Awards 2010, a sustainable food award contest hosted by NRDC to honor extraordinary individual contributions to the sustainable food world.
A great group of panelists this year will be selecting the winners, including Michael Pollan, California Secretary of Agriculture, A.G. Kawamura and others.
Through this national award, NRDC will recognize extraordinary contributions that advance ecologically integrated farming practices, climate stewardship, water stewardship, farmland preservation, and social responsibility from farm to fork.
A Growing Green Award will be given to an outstanding individual in each of four categories, including Food Producer, Business Leader, Thought Leader, and Water Steward. A $10,000 cash prize will be awarded in the Food Producer category and all winners will be widely celebrated through outreach to media and NRDC's networks.
Click here to nominate yourself or someone you know >>