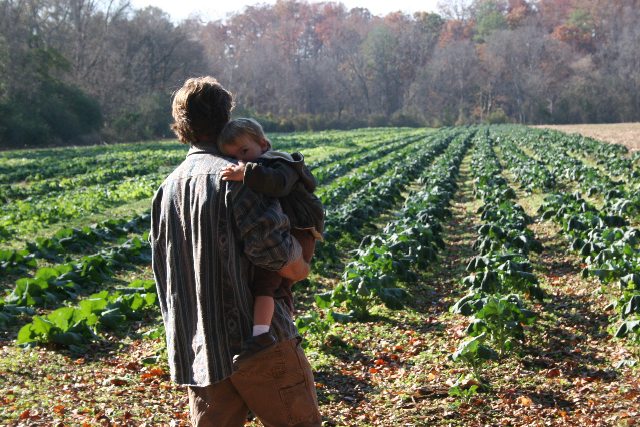 A message to all members of Farmers || Future
Hi, everybody. We hope you're having a good fall and are managing well with harvest.
Mobile Alert! One thing we wanted to let you know is that beginning this week, you can now easily visit the site with a mobile device. Check it out when you're on the go during the busy fall and holiday seasons: http://farmersforthefuture.ning.com/m/ Please let us know if you have any comments or questions about the mobile site.
Our membership continues to expand. We now have nearly 2,300 members from all 50 U.S. states and more than 100 countries.  Please consider inviting a friend or family member to join Farmers for the Future. Just click on the "Invite" button on the top bar of your page.
Meet a new member: Jessica Robinette, who grew up on a 600-acre beef farm in Maryland, is currently finishing up her degree in Animal Science at Morehead State University. "I currently live and work on a 300-acre farm with 100 head of registered purebred Angus cows. "I am a cattlewoman, not a cowgirl," Jessica writes. "I love my life and wouldn't trade a single day for the world."
Hot topics: Popular discussions today include members' harvest reports, ideas on organic farming, and tips on how to start a hay farm. Join one of these discussions or start your own.
Harvest photos: Members have posted more nearly 8,500 photos on the site. Check out some of the newly featured harvest photos. Please post your own harvest photos and help update the world on what the crops look like this year.

Thanks for your time, and hope to see you online at Farmers for the Future
Visit Farmers || Future at: http://farmersforthefuture.ning.com