Congratulations Greenhorns' Friend Claire Hope Cummings!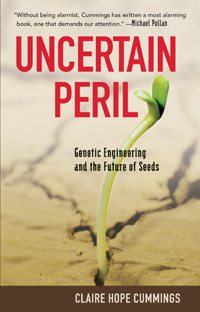 This is an important book for us all to read.
The Before Columbus Foundation is pleased to announce that Uncertain Peril: Genetic Engineering and the Future of Seeds by Claire Hope Cummings has been selected as a winner of the thirtieth annual AMERICAN BOOK AWARDS for 2009.
We will present the awards at a ceremony and reception on Sunday, 7:30 pm October 11th at the Nuyorican Poets Café, 236 East 3rd St., New York City, NY.
"A must-read for anyone concerned about plants and what the privatization and manipulation of seeds may mean for the future of food." – Michael Pollan