Latest SCOOP from The Land Institute
Issue 32, August 27, 2009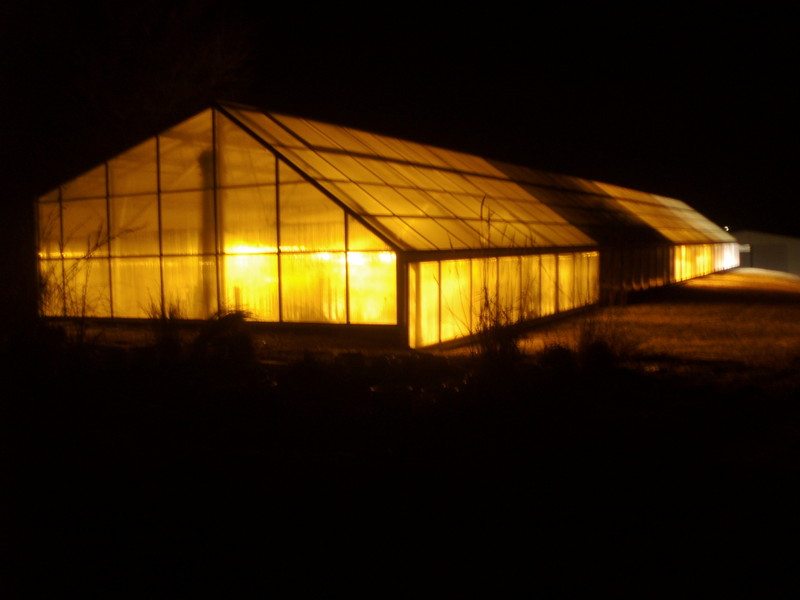 ====================================================
NPR's Richard Harris at Prairie Festival
Starting Friday, September 25, 2009, evening, through noon, Sunday, September 27
Richard Harris is a Correspondent at the Science Desk at National Public Radio (NPR).
He is an award-winning traveler to the ends of the earth (he really has been to Timbuktu as well as the South Pole, the Galapagos Islands, Greenland, the Amazon rain forest, and the foot of Mt. Kilimanjaro).
His travels have caused those who listen to know more about tuberculosis, the SARS epidemic, endocrine disrupters, the Hubble Space Telescope's first repair mission, and the ecological impact of alien species coming to North America—to name only a few of the available topics.
He hails from California, and was valedictorian at University of California at Santa Cruz in 1980.
Join us to meet and greet Richard Harris on Saturday, September 26.
Full program and speaker bios here
Catered Sat. dinner, pay deadline September 18
Limited reservations are available for a catered picnic dinner on the Land Institute grounds Saturday evening. Participation available with advance notice only —pay by September 18—see the Festival registration form, following, or phone 785-823-5376.
Registration form: http://www.landinstitute.org/pages/pf09_reg_form2.pdf
Full Festival program and speaker information here
Lodging information is listed under "Visit" – Salina Information
Land Institute staff members visiting near you?
www.landinstitute.org, at "Calendar" provides details.
Open to the public:
September
KS, Salina (Sep 8)—Ken Warren, Horticulture Club
MO, Kansas City (Sept 13, Sun)—Ken Warren presentation, "Pathways," Country Club Christian Church.
KS, Salina (Sept 25-27, Fri-Sun)—Land Institute Annual Prairie Festival
November
MN, Lake Shetek (Nov 7-8, Fri-Sun)—Wes Jackson at Minnesota Naturalists Conference.
KS, Overland Park (Nov 11, Wed)—Wes Jackson, Kansas Studies Lecture Series, Johnson County Community College.
December
NY, Pocantico Hills (Dec 3-4, Thu-Fri)—Wes Jackson presenting at Young Farmers Conference.
Please forward this news to others!
You may contribute to our work on-line at secure "Support This Work" Or via the yellow "Donate Now" button on each website page.
The Land Institute
2440 E. Water Well Road, Salina, KS 67401
785.823.5376
www.landinstitute.org
Contact: olsen@landinstitute.org