Great resources, for urban and rural greenhorns alike!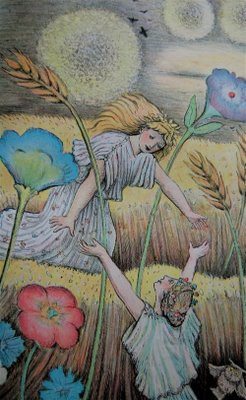 These publications are available free of charge from the ATTRA website or hardcopies are available free of charge by calling 800-346-9140. Both publications have comic-book like graphics which introduce the topic, and this is augmented with more in depth information and a good listing of resources.
/*Start a Farm in the City*/ (English, 20 pages, and Spanish, /*Comience una Granja en la Ciudad*/, 24 pages):
This publication outlines some of the pros and cons related to urban farming, illustrated by the story of a young girl starting a garden in the city. It includes 12 pages of resources, with information about urban soils and soil testing resources, as well as a state by state listing of organizations which have urban ag educational programs around the country. The Spanish version is a bit longer as it includes a listing of Spanish language resources.
English version: http://www.attra.org/attra-pub/PDF/farmcity.pdf
Spanish version: http://www.attra.org/espanol/pdf/ciudad.pdf
/*Finding Land to Farm: Six Ways to Secure Farmland*/ (English, 16 pages, Spanish,
/*Encontrando Tierra para Trabajar: Seis Maneras de Asegurar Tu Terreno Agrícola*/, 16 pages)
This publication, a collaboration between CA Farmlink and NCAT, highlights some common ways to lease or own land. It follows a farmer as he talks to other farmers about how they accessed land. It outlines important considerations about each of these leasing options and paths to ownership. There are 6 pages of resources listing land-linking organizations as well as websites, publications and other organizations that will be helpful to farmers seeking land to farm. Elements of a good lease are also included.
English version: http://www.attra.org/attra-pub/PDF/finding.pdf
Spanish version: http://www.attra.org/espanol/pdf/encontrando.pdf