If you're in NYC… there is an amazing benefit planned for reverend billy's campaign for mayor – tonight!!  Here's a letter from Savitri, and details on the bash.  Joan Baez, The Life After Shopping Gospel Choir, etc.  Just $15!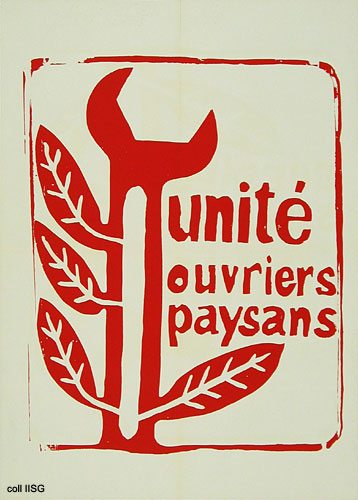 Hi.
Now and then I send everyone I know an email. As most of you know my good friend and life partner Billy is running for Mayor of NYC. Its the rise of the fabulous 500 Neighborhoods! For many years now we have been traveling all around the world fighting hyper consumerism, steroidal development and outrageous violence against the earth.
Now our community is putting everything we have into the city where we live, trying to push back against Mike Bloomberg, who is spending $300,000 a day marketing his Face while record numbers of families are on the street. And even if things were perfect around here, which they aren't, I would still be crazy ready for the race of my life because Bloomberg ignored and overruled two public referendums on term limits which makes this a race for democracy itself.

When you stop and think about it, which I encourage you to do now, its really very sad. This is a city of loudmouths and thinkers, liars, poets, hustlers, and even the most regular of us have to be dreamers to live here but at the moment we are tame, silenced, and untroubled to a worrying degree. We have to put up a good fight, all of us, against this 100 million cartoon villain man! We have to exercise our citizenship now. You might think well I just won't vote for him, right? thats enough, right? and yes! please don't vote for him but its also very important that honest independent campaigns like ours get up into the light and on to the ballot and in order to do that we need your help now, before November.
Monday night we are having a Benefit at the Highline Ballroom. We are honored to be joined by the incredible Joan Baez and if you have never seen her perform you really should. She is a musical legend for a reason. The Life After Shopping Gospel Choir will be there in force, along with Quitzow, Jollyship the Whiz Bang, Nashville favorites Greta Gaines & Raul Malo, City Council Candidate Jetta Kurland and of course Reverend Billy and myself.
There are $15 tickets available and more expensive ones too. If you don't live in NYC, buy tickets and send friends or let us know you aren't coming and we will give them to our allies and volunteers. Tickets and Donation Portals can be found at voterevbilly.org
We seek your generosity on many fronts, if you have skills, talents, supplies or time to spare please join us, our weekly volunteer meetings are on Wednesdays at Vote Rev Billy Campaign HQ :: 250 Lafayette between Prince and Spring.
Yours With Gratitude,
savitri d
*ELECT-A-LUJAH! Vote Reverend Billy for Mayor fundraiser at the Highline Ballroom
Monday, July 27th 7 pm showtime!, doors at 6
THE RISE OF THE FABULOUS 500 NEIGHBORHOODS
with Joan Baez, The Life After Shopping Gospel Choir, Jollyship the Whiz-Bang, Greta Gaines, and more!
Plus Yetta Kurland and NYC Green Party Candidates!!
15$ Tickets on Sale Now: http://www.voterevbilly.org/events/elect-a-lujah-07-27
Highline Ballroom 431 west 16th st. between 9th and 10th ave
volunteer, petition, donate, & more! VoteRevBilly.org