young farmer ninjas have what it takes to survive the global warming blasts.
real guts. real courage. real resilient diversified systems!
here's the latest from our friend Nic Koontz of Native Hill Farm in Fort Collins, CO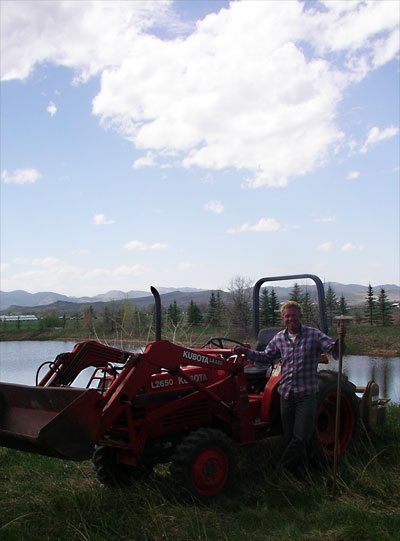 Hey Severine,
Hoping all is well in your neck of the woods. Just taking a moment as I compose a last minute seed order,trim hail damaged plants, and draw up a new crop plan: to shoot you an update from Native Hill Farm and Northern Colorado. Things in Northern Colorado continue to get interesting this season with widespread devastating hail storms throughout the region. Some farms getting hit up to 7 times with light hail and my little start up farm getting hit twice with devastating hail, right when things were starting to warm up and dry out for the summer. But, what are you gonna do but keep planting, farm day to day, and look into value added products and how to celebrate the rocky mtn "holy" collard! And not to mention learning a lot about the amazing resiliency of plants and how strong the community of growers are here.
But even with this tumultuous season shaping up the underground here is a rumbling with a possible resurrection of the historical 19th century Fort Collins Farmers Alliance and the talk of many other tasty and fun projects. So stay tuned to our little region……
keep up your good work!
Cheers,
Nic Koontz

Native Hill Farm
www.NativeHillFarm.com