Join Northeast Organic Wheat in the fields this summer!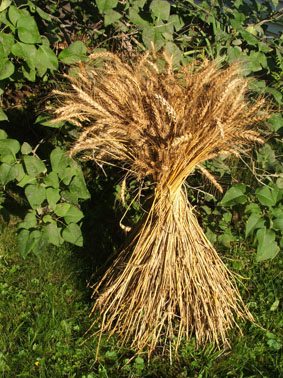 To farmers, gardeners, bakers and people that like to eat:
Join us to liberate the almost-extinct heritage wheats buried in the frigid vaults of world genebanks. Prior to WWII, the reknowned plant explorer Nikolai Vavilov traveled the world to collect superior heritage wheats in remote villages world-wide. Help us restore these delicious, rare heirlooms back to the hands of farmers and gardeners.
We're out in our fields, planting everyday in May (except May 3 and 17), weeding in June and July, evaluating, recording data and harvesting mid-summer.
Wednesday Workdays will include:
a workshop on seed-saving and biodiversity 1-3,
as we dangle our feet in the river to cool off,
with a 6-7 potluck
See: growseed.org/now.html for details.
Heritage Wheat Conservancy
Cr Lawn and Eli Rogosa
Colrain, MA
growseed@yahoo.com
growseed.org