Lynn Fleming makes some of the best soft goat cheeses around, near New Paltz, NY.  Great opportunity for a goat-loving Greenhorn!
Good morning,
I find myself in need of an immediate intern to assist in cheesemaking and care of our herd of nubian and lamancha does.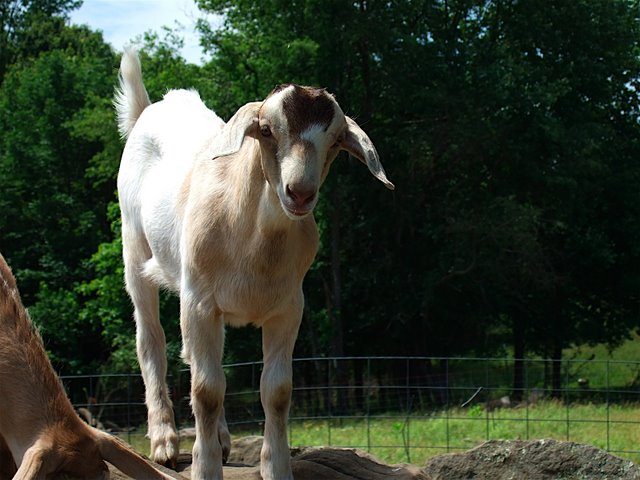 Duties will be varied but will include milking, feeding, kidding, hoof trimming and extensive work in the creamery. We have over approximately 200 adults and 100 kids at present.
Opportunity to learn goat care and cheesemaking 90 miles
north and west of NYC on our small dairy tucked against the beautiful Shawangunk ridge south of New Paltz in Pine Bush, NY. Our intern will probably need to attend occasional farmer's markets as well, and as we live in a rural area, a driver's license is pretty necessary.
I offer a room, limited board, internet and tv and a stipend weekly. This is approaching our busiest season and our intern will need to work with us 6 days/week. Preference will be given to someone who has a desire to learn, a love of goats, and the ability to stay for a period of time not less than 5-6 months. Immediate availability is a definite plus.
I can be reached for more information by email or at 845-744-6089 or my cell at 845 551 8219
thanks,
Lynn Fleming
Lynnhaven
Pine Bush, NY
www.lynnhavennubians.com