Greenhorns ally, the Center for Land-Based Learning, is committed to engaging youth in learning experiences on the land that foster respect for the critical interplay of agriculture, nature and society.  Founded by Walnut Farmer Craig MacNamara, the organization has three main goals: use farms, ranches and natural ecosystems as educational laboratories for inner-city, suburban and rural high school students; to impart appreciation for where food comes from and knowledge about environmental stewardship; to connect students to their communities while developing leadership skills and the ability to work cooperatively in diverse groups.  Read more about their work and programs at www.landbasedlearning.org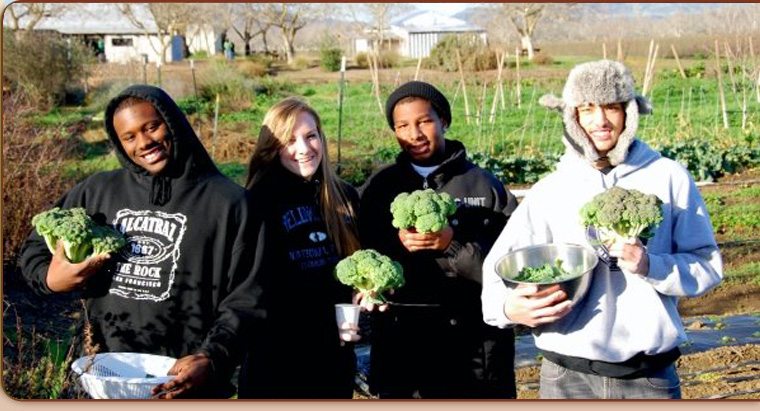 On May 26, Alice Waters will join Craig McNamara for a conversation at the organization's headquarters, the Farm on Putah Creek.
Details:
5265 Putah Creek Road, Winters, California
May 26, 2009, 5:30 – 7:00 p.m.
$45 benefits the Center for Land-Based Learning, where Ms. Waters serves on the national Advisory Board. She will be discussing her new book, Edible Schoolyard: A Universal Idea.
Organic wine and hors d'oeuvres provided. Tickets are now available for purchase. We anticipate event will sell out.
For more information, or to purchase tickets, click here.