If you want to work for a foundation, this is a pretty darn good one.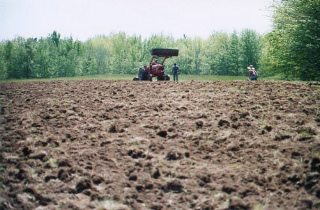 Winrock International is accepting applications for Program Associate 1 for the Wallace Center. The position description is attached but can also be found on InSite. Applicants should submit resume and statement of interest to Human Resources by the closing date indicated. You may contact HR with any questions.
POSITION TITLE: Program Associate 1
LOCATION: Arlington, VA
UNIT: Wallace Center
REPORTS TO: Program Officer, Wallace Center
POSITION SUMMARY:
The Program Associate will serve as a member of the Wallace Center team within the Enterprise & Agriculture Group and will assist members of the Wallace team and support work focused on sustainable food and farming systems in the US. The position will support current programs as well as new program design as Wallace continues to grow its capacity, help develop funding proposals, and ensure proper contracting with consultants and partners.
Closing Date: April 24, 2009
Pamela Banks, SPHR
Manager, Human Resources
Winrock International
2101 Riverfront Drive
Little Rock, AR 72202
501-280-3083
Fax: 501-280-3093
Click to download a PDF with more info: program-assoc1-wallace-april2009