If you're in Brooklyn, check out Here We Go Magic, next Tuesday, April 7.   With Greenhorns friend Peter Hale!  Here's his message:
This is Peter Hale (alternately Texas Pete, Peter from Trick and the Heartstrings, Peter from Diner).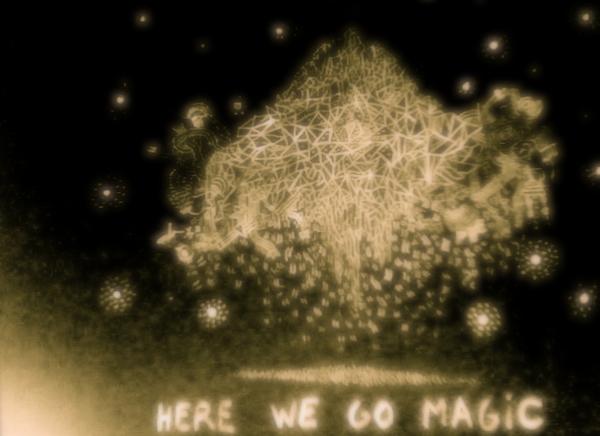 I hope this finds you well! It's probably been a long time since we've talked (maybe we haven't even met in person), but I want to let you know what I've been up to.
I have a new band called Here We Go Magic and we are playing a big show in Brooklyn at Music Hall of Williamsburg on Tuesday April 7.
We have been practicing alot and have just gotten off a short U.S. tour that included Austin's South-by-Southwest festival. We are really stoked to be back in NYC and are equally stoked to get to play a show for you!
Here We Go Magic: We like the way the name sounds so we set it to music. Our own Luke made a beautiful record and we joined him to create songs from melodies that can turn from gorgeous to challenging to a little scary and back again. Sounds are driven and shaped by, but hopefully never grounded by, rhythms that entrance before performing a somersault. It all seems silly on paper, but there are no dirty words: groovy, psychedelic, pretty etc… are all fair game.
It is our hope that we generate something generous and surprising, crafted but instinctive, even as it coalesces. So far it is a lovely ruckus.
All the very best,
Peter