Dear Aunty,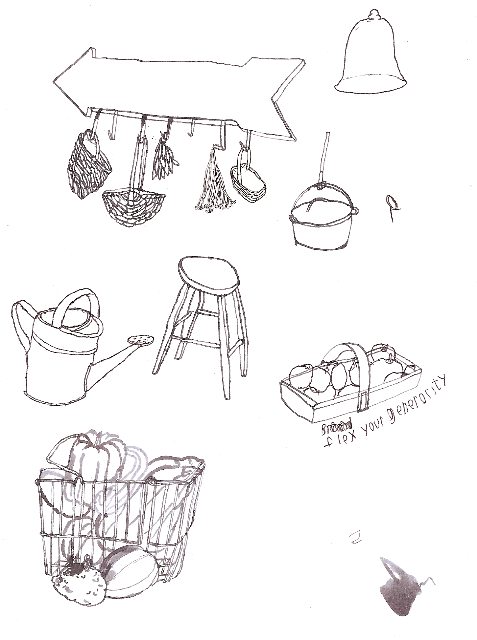 I need a production loan. Why?
Because the farming equipment worth buying costs money.
The nice tools are made in England and Switzerland and Holland – but the Chinese ones at the Hardware store fall apart and make me feel like a grunt.
Specifically, I would like to buy:
a seeder
2 spades
2 forks
200 ft. industrial hose
rainbird sprinkler
gardena 80 ft. sprinkler
attachments
bed rake
That was really the letter I was writing today. And I'm not alone needing some help.   – Severine
Nonprofit lender provides loans to ag startups
By Jondi Gumz – Sentinel staff writer
Posted: 03/02/2009 01:30:32 AM PST
WATSONVILLE — For more than five years Rebecca King has had her sights set on becoming a shepherd and a cheesemaker.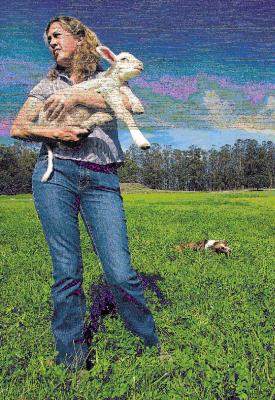 King, 32, who grew up in suburban San Jose, is a graduate of UC Santa Cruz. She started out working on farms, went to cooking school, then was a chef at Gabriella Cafe for two-and-a-half years. She rented property and bought a flock of sheep two years ago. Last summer, her family bought a 40-acre farm in Monterey County where she planned to set up a sheep dairy.
"In the middle of everything, the economy went in the tanker," she said.
Fortunately, she had been building a relationship with California FarmLink, a 10-year-old nonprofit that loaned her $90,000 for the equipment she needed to grow her business, Garden Variety Cheese.
Keep Reading at: http://www.santacruzsentinel.com/ci_11816501
other options:
www.kiva.org
www.thecarrotproject.org