Historic Holly Hill Farm, in Cohasset, MA has published an awesome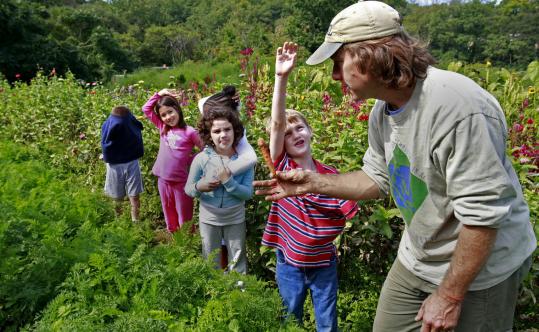 resource for Greenhorns, educators, and anyone who wants to get kids outside and in the dirt.
A project of The Friends of Holly Hill Farm, "A Growing Relationship: The School Garden, Classroom and Organic Farm" provides 15 lesson plans that use gardens for teaching about soil, plants, and earth science, all tied to the state's science requirements. It's a curriculum guide for both Elementary school teachers and farmers.
Check out this story in The Boston Globe about Holly Hill Farm and this project.
For orders, please send $12.50 to:
Holly Hill Farm
236 Jerusalem Rd.
Cohasset, MA 02025