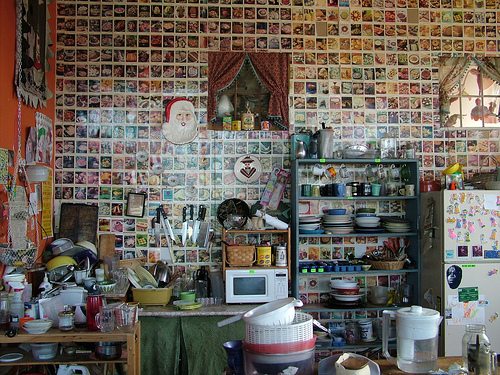 These kinds of listings are actually quite common on craigslist. If you don't mind being a "kept farmer" – We'd recommend you take a look there before you start despairing that it's too late for an apprenticeship and too dark for a mortgage.
Reply to: hous-1048307508@craigslist.orgDate: 2009-02-24, 10:35AM EST
Guest House Available in Large Private Home.
Beautiful, rural farm setting.
Private entrance & driveway.
Eat-in-Kitchen. Shared laundry facilities.
Live/work barter: Pay no rent/receive no salary.
In lieu of paying rent, you will work 12 hours/wk doing Carpentry & Handyman jobs
as well as Groundswork and General Caretaking.
You pay your own gas and electricity.
Carpentry experience required.
Landscaping/farm experience helpful.
This is a part-time gig.
The person we are looking for is responsible, employed and a manages time well.
The person we are looking for has carpentry skills and the time to do the work
The person we are looking for has an appreciation for the beautiful setting this house is in.
References and security deposit required.
Located in the lovely countryside of the Town of Warwick.
Less than 10 minutes from Village of Warwick and Vernon, NJ