Forest Garden Immersion Course
Camp Epworth Permaculture Demonstration & Education Center
April 23-26, 2009, High Falls, New York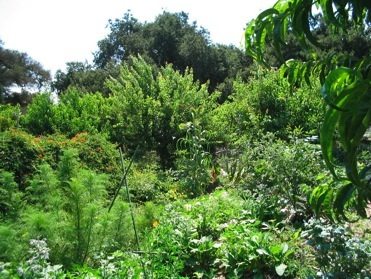 For full details, including pricing, check out http://www.livingmandala.com/Living_Mandala/Forest_Garden_April_09.html
Summary: This course immerses participants in the thriving local forest gardening culture of the Hudson Valley. Together we will engage in the practical skills of forest gardening: propagation, grafting, planting & mulching, soil ecology, basic botany & horticulture, management & maintenance, plant identification, mushroom inoculation, foraging & wild edibles, community preparation of local medicines, and fresh forest garden cooking.
Daily plant walks connect participants on a deeper level with a diversity of multifunctional herbs, trees, and vines. Participants share stories of their own forest gardening explorations, and a visit to an 11-year old local forest garden shows the evolution of these systems. We learn to weave forest gardening into our communities as well as into the soil.
This course functionally interconnects with other Forest Garden courses taught in the Northeast this season by providing cultural mentoring in the hands-on joys and challenges of starting and
maintaining forest gardens. Our connection to the local community will culminate in adding another quarter-acre of forest garden to last year's acre-planting, and a celebration with the local permaculture community before returning home.