A beautiful new business model… this was circulated on a local listserve.
I own a local, award-winning remodeling and historical Restoration company, Community Building and Restoration. We've been working to adapt to economic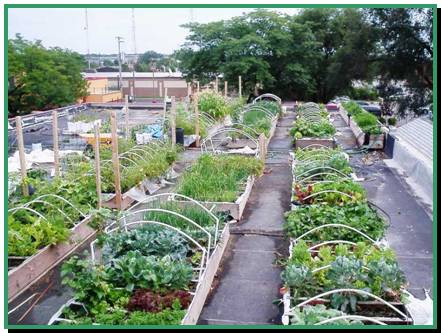 changes (are we nearing the end of the era of the 1000 square foot master-bath suite? I hope so, but that does hurt the remodeling business in general).
As part of this retooling, we are focusing our carpentry and design expertise on garden structures and enhancements, like raised beds and compost enclosures. My master carpenter, Todd Hill, also worked for many years with a company that built greenhouses: we would be very pleased to design and build one for you, whether big or small.

We have also turned the roof of our shop and warehouse building on Palmer St. into a roof-top vegetable farm. www.youtube.com/watch?v=LLsAUS86J7E
While we still have a lot to learn, we would also be pleased to share with you the lessons of our experiences as you plan your own garden, whether it is on a roof or whether it is a more traditional terrestrial model.

Here's a list of some of the things we might design and build for you:
· Raised Garden Beds
· Cold Frames
· Compost Enclosures
· Greenhouses, big or small
· Hoop Houses
· Garden Sheds
· Structural Modifications for Roof-top Gardens (think about using your detached garage!)
· Full-scale historically and architecturally appropriate solariums
For a free consultation, please either email me at artisan1@milwpc.com or call our office at 963-1901.
I look forward to hearing from you soon,
Erik Lindberg, owner
Community Building and Restoration, LLC