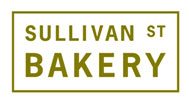 Energetic, optimistic, responsible, and hardworking farmer(s) sought for small farm located in Sullivan County, approximately 100 miles west of NYC and 2 miles from the Delaware River.  The farm is comprised of approximately 4 – 6 acres of land which have been tilled, and another ¾ of an acre ready for farming.
I am seeking people who are familiar with biodynamic farming methods, gravity-fed irrigation systems (there is a small creek which usually runs all year), and John Deere tractors – with all necessary equipment on the ready.  Farmer(s) is/are to work in conjunction with craft bakery in NYC.  A valid driver's license is necessary and the person must be willing to drive to New York City no fewer than twice a week to recover compostable materials.
Farmer(s) will be responsible for taking care of the entire property and its development with the goal of selling farm product to many of my customers.
Compensation will be in the form of room, gas, use of all farm equipment, an annual budget for upkeep and operations, and a 200/month stipend.
Contact Anatte Litvak at anatte@sullivanstreetbakery.com