by Miranda July
I'd like to think all the people who follow my work are radical, political firecrackers. But those of you who are don't need any encouragement from me. Instead I will focus my efforts on the demographic who, like me in 1996, feels completely disconnected from life, nevermind their country.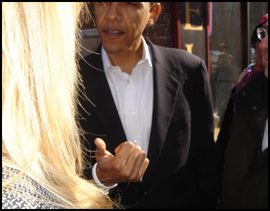 I'm hoping that there aren't very many of you, in this day and age. You people are hard to encourage, because all the political arguments will mean nothing to you. I just spent the last hour typing up my case for Obama, but you won't even read it, you'll skip ahead to something that seems subtler or less cliche, I know you. (And those of you who will read it, who are perhaps torn between Obama and Clinton, are well tended to by better writers.) So nevermind all that.
Here's why you should vote: you are going to really love it, the whole strange procedure. You get to walk right into a building that you would never normally be allowed in, often an elementary school. You can pause in the hallway to look at all the weird school-art and feel the eerie vibe of hundreds of kids living their endless kid lives right nearby. Then you follow the arrows to the voting room and look at the faces of the volunteers – who are these people? There is a hush of secrecy, the voting booth is clunky, the whole thing seems fake somehow. You consider filling in all the bubbles, like you did on the SATs.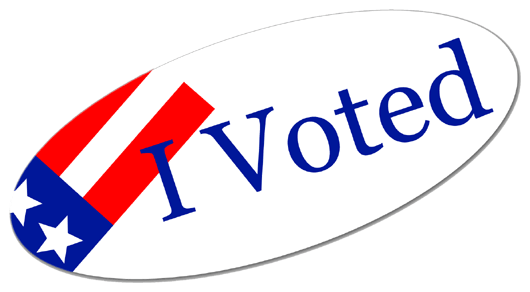 But you don't. You vote. You walk back outside feeling like you just gave blood or something, lightheaded from citizenry. You are wearing a sticker that says "I Voted" and you wish you could continue to get stickers like this throughout the day: I Ate Dinner, I Went To Sleep, I Got Out Of Bed, I Went To Work.
But alas, it is just this one thing that we all do together, savor it.
I tried to find an easy link for you to locate your polling place, but the best thing to do is just type the name of your city + "where do I vote" into google. If you're not registered, then you might not be able to vote in the primaries, but register right now so you can vote in November.
pps: non-american readers: sorry. for everything. we are working on it.
from and while we're on the topic, i am voting for barak obama
related: candidates food policy positions