California: North, Bay and a bit of inland.
October 28 – November 5, 2007
This is an account of my first major shoot for The Greenhorns. Really the schedule was a narrative diatribe in the form of an itinerary. Oh, and the sweet spots of great light: 8 am and 5.20pm- when we could get highlights on cheekbones, and veins in the tree kale.
The boys arrived into San Francisco airport. I went to pick them up on my folding bike with a backpack on my chest and one on my back- both full of special water with green powder and lime (against headaches) and a gallon of ratatoille I had made on an electric stove with vegetables from Ned's farm, Blue House Farm. And a lovely little jar of sea salt that Brooke collected from the ocean in Mendocino. The one thing I knew for sure about those boys is that they'd be hungry. Boys generally are.
I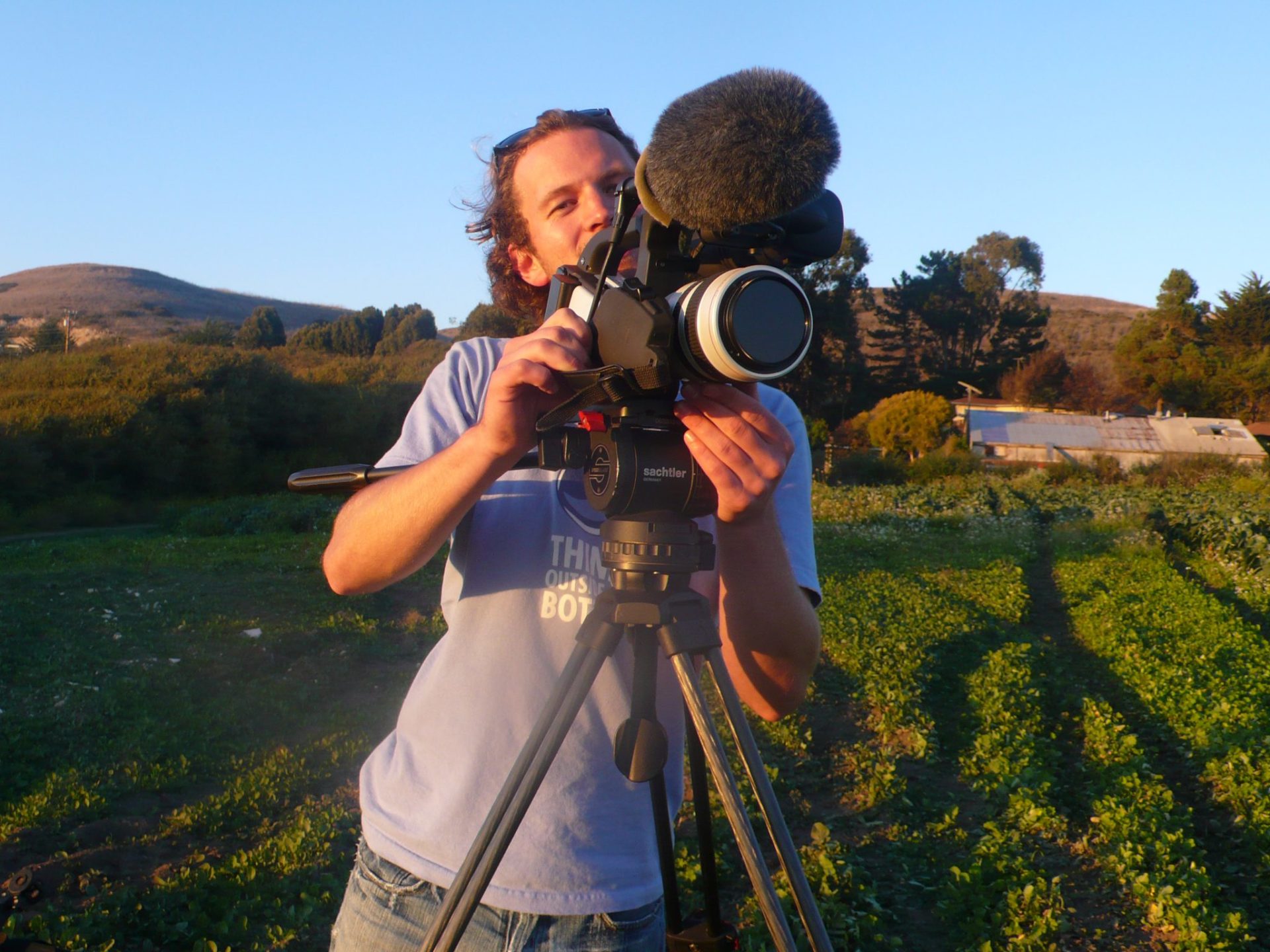 an Cheney and Taylor Gentry have started a little film business together called Wicked Delicate Films. I thought this was because the equipment was so wicked delicate, but turns out that is a compliment for really delicious blueberry pie. They like to wear blue shirts and blue jeans. Taylor comes from Iowa, and is a sweet dear– a hot, rolled-up-jeans-wearing, visual person. He gets a kick out of the good light, and though he started the trip riffing to his friends about the "environmentalist" documentary he was working on, by the end of the trip he'd fallen in love with a Santa Cruz surfer girl/farm-hand, and sought out fresh raw sweet corn–for the flaves. No more reindeer-hide pumas for this cat.
Ian is still surfing his King Corn project, a well timed, well made, and very sweet film about Ian and his friend Curt, made by Aaron Woolf. The two boys went to Iowa and planted an acre of corn. Although I feel that the most interesting parts of King Corn's kingdom was excluded from the film's narrative (GMOs, Atrazine, NAFTA, the irresistible monoculture, Biofuel, Mexican immigration due to corn price depression in Mexico, hypoxia in the Gulf of Mexico…) these boys are good boys. They have this affable story, and benign insouciance that seems to charm reporters and critics alike. Its all very jauntily hip.
To read about the farmers we interviewed, see our About the farmers page. A few slides below, but clicking on them won't get you anywhere. Viva la tierra. Severine.